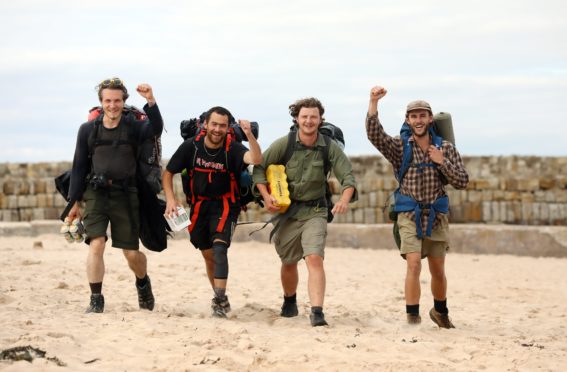 Four Fife school friends walked 174 miles across Scotland to raise more than £4,600 for Maggie's Centres.
Shaw Palmer, 23, took on the charity challenge in memory of his mum Fiona, who lost her life to cancer last year aged 55.
He set off from the Isle of Iona just over two weeks ago with pals from his school days at Madras College and, having followed the ancient pilgrimage of St Columba's way, the group arrived at the East Sands in St Andrews on Monday.
Shaw said it was his way of thanking the team at Maggie's for the support they gave him during his mother's illness.
"Maggie's Centre were absolutely terrific throughout the whole process, helping all of us through such a difficult time," said Shaw.
"The support that they give to those suffering from cancer, and their families, is monumental."
The total raised was sitting at more than £4,600, with time still left to donate to the JustGiving page set up for Shaw's coast to coast fundraiser.
Shaw was joined by Otto Cox, Calum Frood and Matt McDevitt for the whole 174 miles.
The four friends celebrated their marathon achievement with a well earned dook in the water at the East Sands.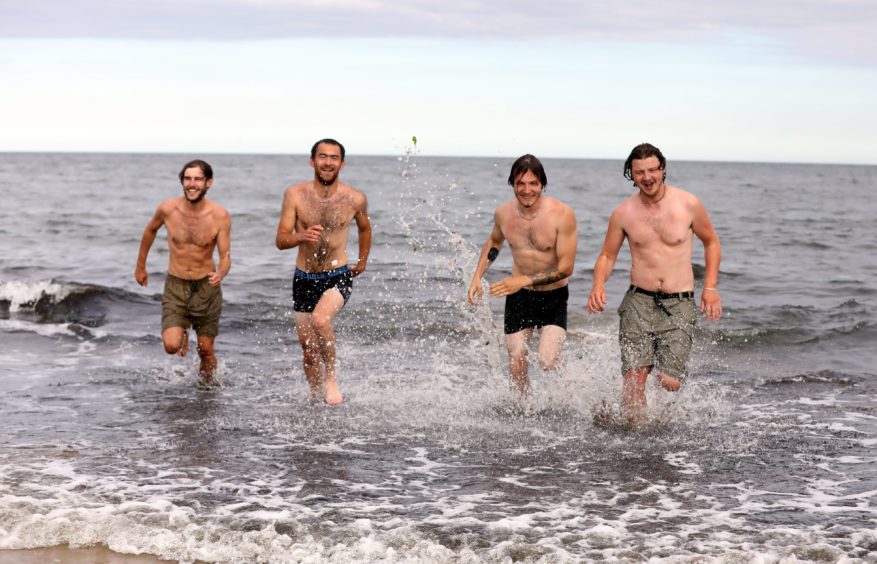 "We wanted to do a big walk and were attracted to the idea of going coast to coast, swimming in the Atlantic and then walking back home to St Andrews, where we all met at school, and swimming in the North Sea," said Shaw.
"We chose the St Columba's way as it cuts right across Scotland and ends in a place that we all call home and have grown up in."
Along the way they had to contend with some extreme weather, including Storm Francis.
"The weather has been extremely varied with some scorching days at the start on Mull to weather warnings, rain and floods on the mainland," said Shaw.
"All of our gear was sodden for days but we trudged through it. Many bin bags on feet and over not very waterproof jackets.
"It has been a long tiring journey and we're looking forward to being finished and a big swim in St Andrews."