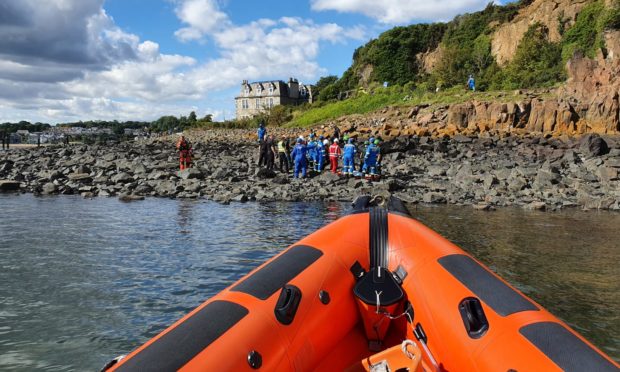 A stricken climber was airlifted to hospital on Sunday after plunging almost 50 feet from cliffs in Fife.
The man is believed to have suffered spinal injuries in the fall at Hawcraig Point in Aberdour at around 12.30pm.
Rescue crews found him lying on the beach and worked quickly to haul him back up the cliff as the incoming tide threatened their efforts.
An air ambulance from Prestwick was called to the scene and the charity air ambulance was also in attendance, along with coastguard crews and police.
The man, who was conscious and speaking to rescuers, was airlifted to Edinburgh Royal Infirmary.
His condition is not yet known.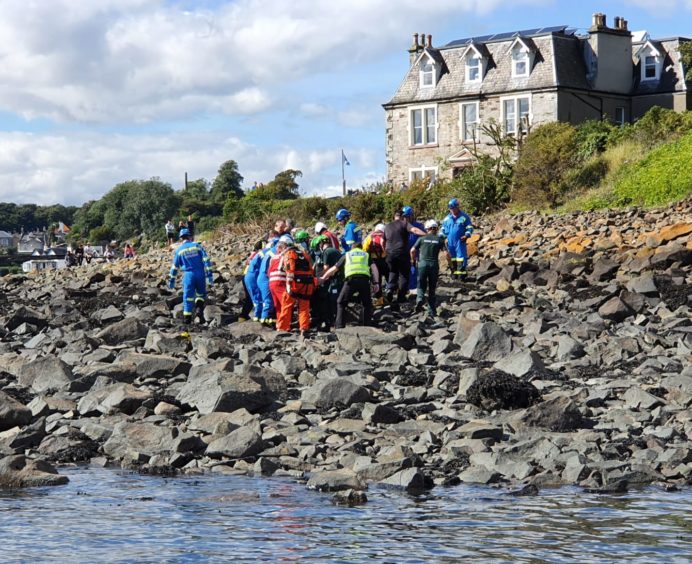 The RNLI lifeboat from Kinghorn also raced to the site as a back-up amid concerns the injured climber may have to be removed by sea.
Neil Chalmers from Kinghorn Lifeboat said: "We ended up stretchering him and our crew, along with the police, ambulance crews, coastguard and everyone else who was there hand-hauled him up the slope to the air ambulance which had landed on the grass in front of the restaurant."
Hawcraig Point overlooks Aberdour's Black Sands and has been popular with climbers for decades.