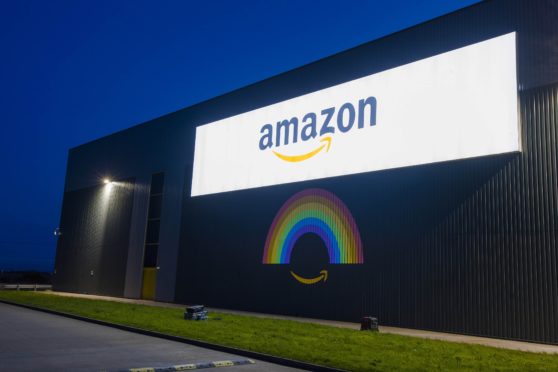 Amazon's massive Dunfermline fulfilment centre has been given the all clear, three hours after it was evacuated amid a bomb scare.
A bomb disposal crew was called to the Duloch site following reports of a suspicious package.
The fulfilment centre, which employs around 1,000 people, was evacuated and staff were sent home.
It is understood the night shift at the plant has been cancelled.
Sandpiper Drive, which leads to the huge depot, was closed by police and a cordon was thrown up around the building.
Amazon distribution centre in Dunfermline evacuated after suspicious package found. Bomb disposal in attendance pic.twitter.com/dm9HIBNFiy

— Jo Hendry (@_jo_hendry) September 6, 2020
The fire and ambulance services were also on standby and buses due to service the roads around the plant diverted.
Staff with belongings inside the building have had to leave it and some workers were unable to access their cars inside the cordon.
Reports suggesred the suspicious package was discovered in the company's returns department.
Police said the explosive ordnance disposal unit (EOD) inspected the package and found there was no threat.
Earlier, witnesses spoke of bomb squad and police incident vans flying north over the Queensferry Crossing en route to the site.
Emergency service vehicles continued to arrive as the evening wore on.
One woman said: "The police were flying up the road with their sirens on.
"It was mad. We thought something terrible must have happened."
Another added: "My man's been sent home.
"There was a suspicious package in the warehouse and the bomb squad are out."
Bomb scare at Amazon Dunfermline. Night shift seemingly cancelled. No official word yet. pic.twitter.com/Rg0PfYc6qV

— 🏴󠁧󠁢󠁳󠁣󠁴󠁿 Mark Grant 🏴󠁧󠁢󠁳󠁣󠁴󠁿 (@Technotoaster) September 6, 2020
The centre distributes Amazon packages across Scotland and the North of England but it is unclear whether deliveries will be affected.
Amazon has been contacted for comment.