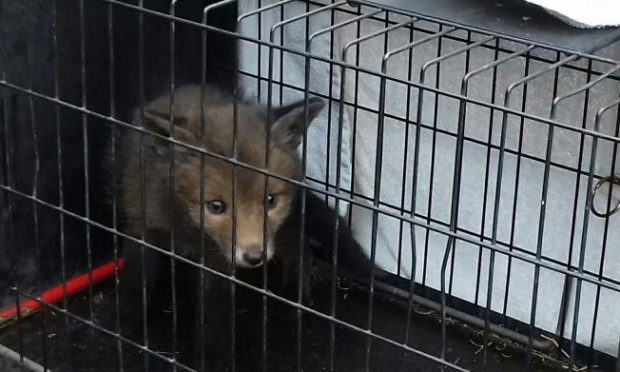 The Scottish SPCA came to the aid of a fox cub found sleeping in a car engine in Fife.
Animal welfare officers rescued the creature from its hiding place in Dunfermline and cared for it at its national wildlife rescue centre at Fishcross, along with seven other foxes, before releasing it back into the countryside two weeks ago at a location near Edinburgh.
It was one of 3,000 animals which the charity looked after between March and the end of June, 700 of which were set free again.
Last month, inspectors carried out what it described as its most unusual rescue of all.
A lost sugar glider, which is a tiny marsupial native to Australia, was reunited with its owner after it was found hanging from a towel pegged to a washing line on a balcony area four storeys high in Glasgow.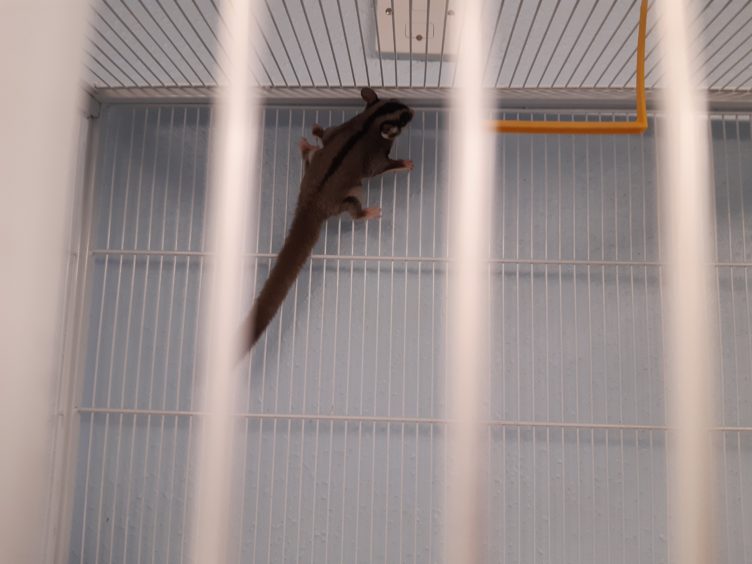 Scottish SPCA animal rescue officer Amy Stirton said: "I've never come across a sugar glider in Scotland so this was a very unusual rescue.
"Sugar gliders get their name from the fact their diet is high in sweet foods such as nectar and pollen. They can also glide the length of a football pitch in one go due to their tiny webbed 'wings'.
"Thankfully, after appealing to the public, the owner came forward. The sugar glider's name is Mila and he was successfully reunited with his family members Chilli and Cuba."
In April, inspector Maggie Adkins rescued an injured lamb from the cliffs of North Tolsta on the Isle of Lewis. Another was saved from a small cave behind a waterfall at Calderglen Country Park.
Two swans were rescued in Ayr after they were found trapped between a metal pipe and brickwork by a member of the public. The birds were stuck tight, could not move and were clearly in distress.
Scottish SPCA chief inspector Elaine Lindsay said: "The swans had somehow become trapped between a large metal pipe and the wall. We have no idea how they both managed to get stuck there.
"They were wedged in quite tightly but thankfully we were able to get them out and transport them to our National Wildlife Rescue Centre so they could receive the TLC they needed."
The Scottish SPCA highlighted the rescues ahead of Scottish Animal Week, which begins on September 14.