Tributes for Fife football legend affectionately known as 'Mr Glens'
By
Neil Henderson
September 21 2020, 8.31am
Updated: September 21 2020, 9.52am
Tributes have been paid to a stalwart of junior league football in Fife, known affectionately by many as 'Mr Glens'.
Willie Drew, who was instrumental in the formation of Glenrothes Football Club and dedicated 50 years to it, died on September 1 at Victoria Hospital aged 75.
Friends and fellow Glens fans gathered at the club's Warout Stadium this week to pay their last respects as the hearse drove past the place that became his life's passion.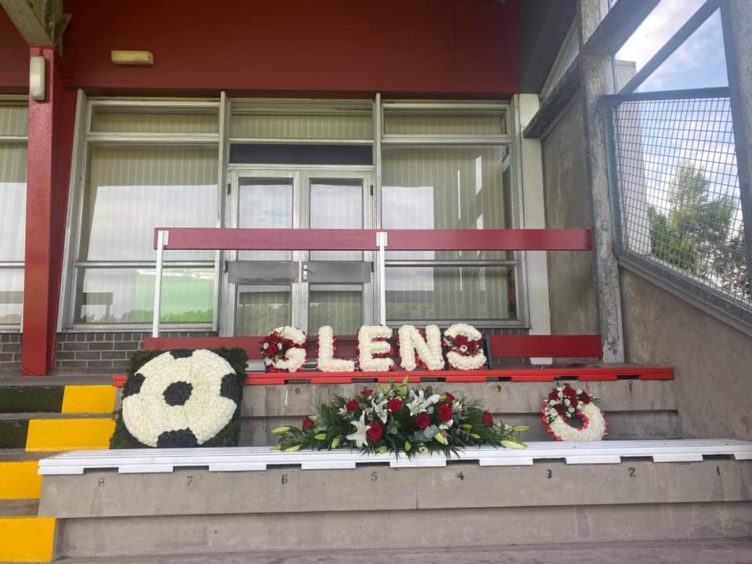 Willie was the last of the founding committee members who set up the club in 1964 before its meteoric rise in junior league football.
The Glens were runners up in the Scottish Junior Cup just four years after being formed before eventually making it into the history books when they beat Rutherglen Glencairn 1-0 at Hampden in 1975 to lift the cup in front of nearly 18,000 fans.
Throughout the club's existence, Willie played an integral part in its success and later, during darker times, its survival, taking on roles as club secretary, vice-chairman and eventually club chairman.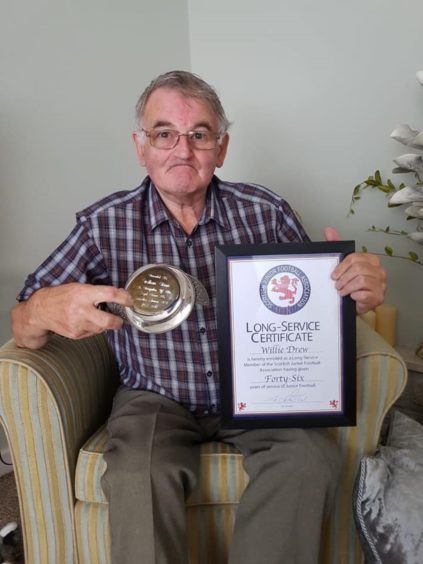 He also submitted the weekly match reports to the media and for many years organised sportsman's dinners and other fundraising events.
Paying tribute, club chairman Peter McQuade said Willie had been "the very heartbeat of the club".
"From founding the club and throughout its highs and lows, Willie's commitment and dedication to not just the Glens, but junior football in general is unquestionable," he said.
"He will be sorely missed by a great many people throughout the east of Scotland football fraternity, such were his contacts with other clubs.
"Even in more difficult times as the club battled for its survival, Willie was there.
"It was only fitting that the club did everything that it could to ensure he was given a fitting send off and paid tribute to his lifelong dedication for Glenrothes Football Club."
Willie's son Richard was unable to attend the funeral from his home in Melbourne, Australia, because of the coronavirus restrictions, but said he had been humbled by the tributes.
He added: "While watching footage of the funeral procession at the club was difficult the send off my dad received at Warout Stadium will be something that the family and I will never forget.
"The first thing he did after arriving here in Melbourne one time was to check the score. The Glens was a huge part of his life."
Following the funeral, floral tributes were laid in the stands at Willie's regular seat and the club has confirmed the boardroom will be renamed the Willie Drew Hospitality Suite in his honour.