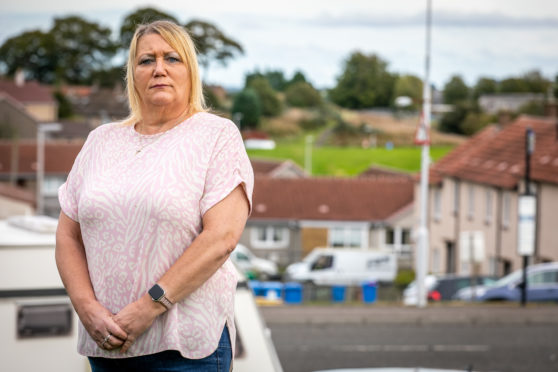 Months of fear and intimidation have been inflicted on a Fife community by those involved in drug crime.
Beleaguered residents in Ballingry, Benarty and Lochgelly have faced a daily succession of violent incidents, fuelled by drug trade criminals, which has included vehicles deliberately being set alight and individuals attacked.
Operation BOO, a week-long Police Scotland zero tolerance initiative, in which local officers maintained a round-the-clock high-profile presence in the area, has been deemed a success.
Locals hope the success triggers an end to the nightly cycle of misery and criminality.
One resident, who asked not to be named, said the last week had been the first quiet one for months.
They said: "It's not right for people to have to put up with such incidents, seeing cars being deliberately set on fire as an act of intimidation or revenge such as fights and attacks taking place in broad daylight.
"People round here are sick of it and want an end to it.
"The police presence has reduced the level of drug crime to virtually nothing in the last week so everyone's hoping the momentum can continue."
Councillor Lea McLelland, who lives just yards from where some of the worst incidents have taken place, said many of the problems have been fuelled by rival individuals trying to dominate drug dealing in the area.
"It's serious drug related criminality with the dealing of class A drugs such as crack cocaine which has resulted in months of mayhem.
"I've seen first hand, cars deliberately torched and the fear that instils in people.
"We need to put a stop to such behaviour and the police operation was not before time.
"This last week has seen no violent incidents reported and I have to commend the police for their efforts in making that possible.
"The overwhelming majority of residents are hard working, law abiding people who just want to get on with their lives without being subjected the daily torment brought about by a small number of criminals.
"I've been assured by local community officers that while Operation BOO might have moved on to another area, police will continue to target those in the area who are at the root of many of the problems."
A spokesperson for Police Scotland confirmed there had been several arrests as as a result of the initiative, including a 24 year old female in the Benarty area found in possession of cannabis, which had a street value of up to £450.
Meanwhile, 40 year old male was traced on the A92 in possession of diazepam. His vehicle was also found to have no insurance.