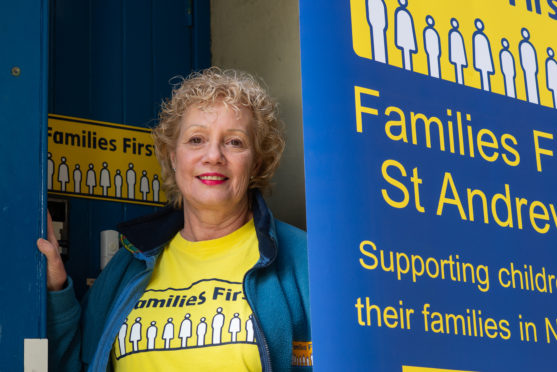 There are fears vulnerable families will be left behind after funding for Fife charities was slashed.
Fife Council's allocation for third sector providers is expected to be cut by £410,000 next year at a time when demand for support services is rising.
Kathryn Miller, children and families manager at Fife Gingerbread, said: "Budgets are stretched to capacity.
"It is vital at this stage we do not lost sight of how important it is to make sure that we do not leave any family behind."
Fife Gingerbread is a Glenrothes-based organisation supporting lone parents and families in need, and has seen an increased demand for its services since the start of lockdown.
"The environment we are working in has changed as many funders have diverted money to support Covid-19, leaving less available resources for essential ongoing support," added Ms Miller.
Morag Coleman, manager of St Andrews based Families First, said she had been successful in bidding for short-term funding but the challenge was sustaining the charity's six paid members of staff in the long term.
"It's only six full time equivalent staff, but that enables 80 volunteers to be involved in our services and last year we supported 171 children, young people and their families," she said.
Labour MSP for Mid Scotland and Fife Claire Baker has been in touch with local groups supporting families and young children about the impact of Covid-19 and funding challenges.
She said: "The proposed budget reduction could risk the future of many local charities."
Meanwhile, she said organisations had a six week window to bid for funding, which she said was putting unnecessary pressure on staff.
"I am concerned that this process is coming at a time where these services are working flat out to cope through the pandemic," said Mrs Baker.
"I am urging the council to consider putting this process on hold for a period, in order to allow these vital organisations to be in the best position to respond."
Kathy Henwood, head of Fife Council's education and children's services, said an independent review had identified a need for the authority to change the way it commissions services across the voluntary sector.
She added: "Investment in our third sector partners is regularly reviewed to make sure services are working effectively and efficiently towards agreed priorities. A strategic commissioning group, which includes third sector representatives, oversees service developments and commissioning activity.
"As part of this ongoing work, we have held several engagement sessions with third sector partners to look at areas of identified need across Fife and discuss how these can best be met.
"We've asked partners to submit a standard grant application, albeit this has been modified to reflect the significant information we already hold.
"We're planning more engagement sessions over the coming months to make sure discussions continue and services are targeted to the most vulnerable of Fife's families and communities."