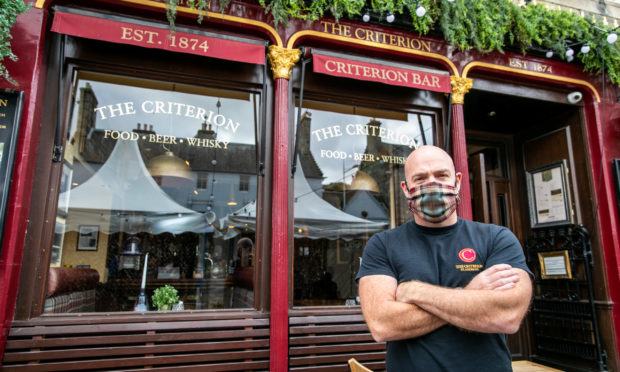 St Andrews publicans say they have experienced a drop in night time trade as students adhered to new restrictions imposed upon them.
Steve Latto, who runs The Criterion on South Street with wife Hazel, said it had been a difficult year for many businesses and that asking students to avoid pubs and restaurants would make things harder.
Alex Kirkbride, owner of The Rav bar and restaurant on North Street, said young people would be safer socialising in pubs where safeguards such as physical distancing and enhanced cleaning were in place.
Both businessmen expressed sympathy for the town's students, saying they had been unfairly hit by this week's new restrictions.
First Minister Nicola Sturgeon said students were not to blame for recent outbreaks of Covid-19 at universities but asked them not to socialise outside their own residences this weekend to curb the spread.
21 cases with links to St Andrews University have now been identified.
The Criterion is popular with St Andrews locals and tourists as well as students, and Steve said trade during the day had been steady.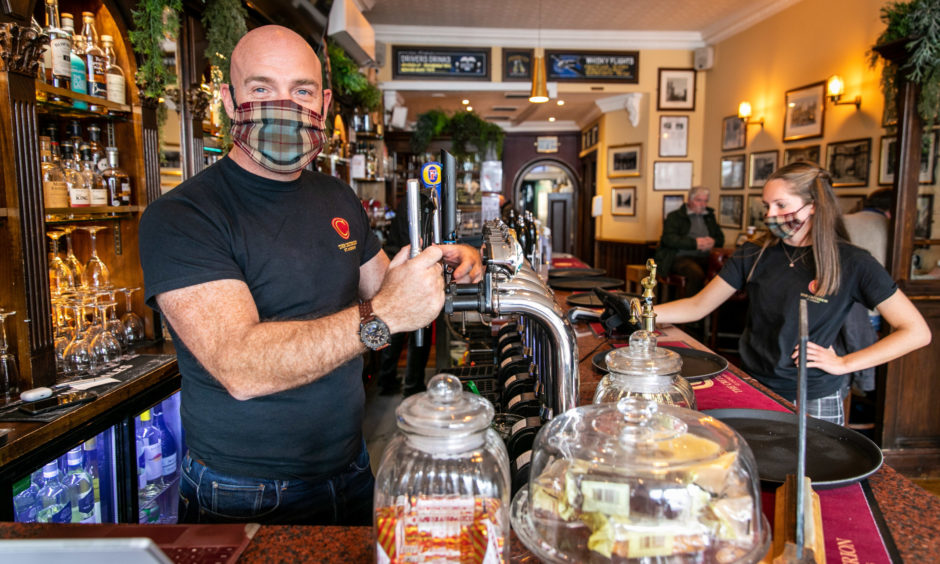 "It's at night time we've seen a dip in trade," he said.
"This is the second weekend of it in St Andrews after the university had a voluntary lockdown last weekend and we did notice a difference then.
"In general, students have been adhering to what they've been told and in a lot of ways students are not the issue.
"It's across all walks of life and students have been unfairly picked on because they're an easy target.
"It's a tough time for everybody.
"They're away from home for the first time and I really feel for them."
Steve said the implementation of the two household rule, where people from no more than two households can meet indoors and outdoors, had been more problematic.
The Criterion reopened on August 10 after a five-month enforced closure during lockdown but physical distancing rules means he can now only have five tables inside the pub.
"It means there might only be 10 people in the pub of an evening," he said.
"Luckily we have a bigger outdoor area which has been an amazing help to us.
"Hopefully we won't notice the lack of students too much this weekend.
"It's more midweek we've been hit."
Alex agreed and said having to close at 10pm was an added difficulty.
"The 10pm curfew is a significant one as it effectively kills the drinks trade in St Andrews," he said.
"Many venues are limited in capacity because they're mainly in older buildings that are tight for space, so shortening opening hours on top of physical distancing rules means we're really limiting customer numbers.
"We're always really, really busy at the weekend with locals and domestic visitors, as well as students and we're really rigorous with our checks and cleaning and so on.
"You can't ignore the fact people between the ages of 18 and 26 are not going to stop socialising so it's probably safer to do it in a safe space that's heavily monitored rather than trying to manage them elsewhere."