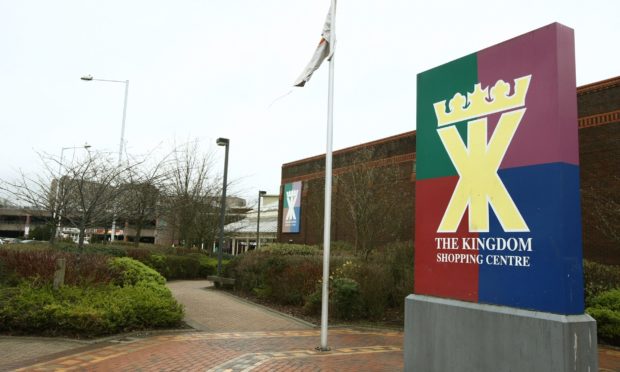 A Fife shopping centre has found itself in the midst of a Covid-19 scare after staff at one of the mall's stores tested positive for the virus.
The Superdrug store within the Kingdom Shopping Centre in Glenrothes was forced to close its doors over the weekend after a number of employees came down with coronavirus.
Staff working in the retail side of the business have been told to self isolate in light of the positive tests and specialist cleaners have carried out a deep clean of the premises ahead of the pharmacy reopening on Monday.
Nabaa Bakir, pharmacy manager at Superdrug, took to social media in a bid to put customers and shoppers at ease following news of the positive cases.
She confirmed: "There has been a Covid outbreak within the retail store and this has resulted in the shutting down and deep cleaning of the entire premises (pharmacy included), this is the reason why we were closed.
"In light of this, the entire retail staff employees have been advised to self isolate regardless of symptoms or test results.
"Pharmacy staff are to continue working as we do not work in conjunction with retail staff and with the current social distancing, use of PPE, daily cleaning and use of plastic partitions, it was decided that we would not need to isolate unless Covid symptoms are developed."
Ms Bakir assured patients that have prescriptions – both daily and monthly – that the store and pharmacy will be open as normal as of Monday, adding: "I encourage you all not to panic as the entire pharmacy has been sanitised by a professional cleaning crew."
No other stores in the centre are thought to have recorded any positive tests at this time, although the situation is expected to be closely monitored by centre management.
Contact tracing of people who tested positive is under way, and any customers or shoppers who develop symptoms should follow NHS Fife guidance and book a test.