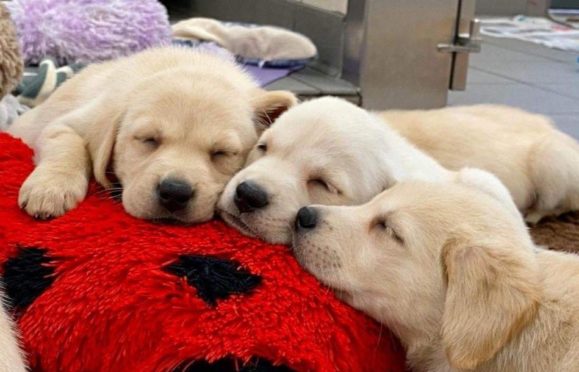 The charity Guide Dogs has received a £2,500 donation from the Amazon fulfilment centre in Dunfermline.
Guide Dogs' West Fife Fundraising Group consists of puppy walkers, fundraisers, sighted guides, speakers and boarders.
The donation was made to the charity as part of the "Amazon in the Community" programme and is large enough for the Amazon team in Dunfermline to have the right to name a guide dog puppy when it is born in a few months.
Jamie Strain, site leader at Amazon in Dunfermline, said: "We are pleased to make this donation to our friends at the West Fife branch of Guide Dogs Scotland.
"There are already some excellent puppy names being suggested by our team and we can't wait to receive more information about the special pup we will have had a small part in caring for."