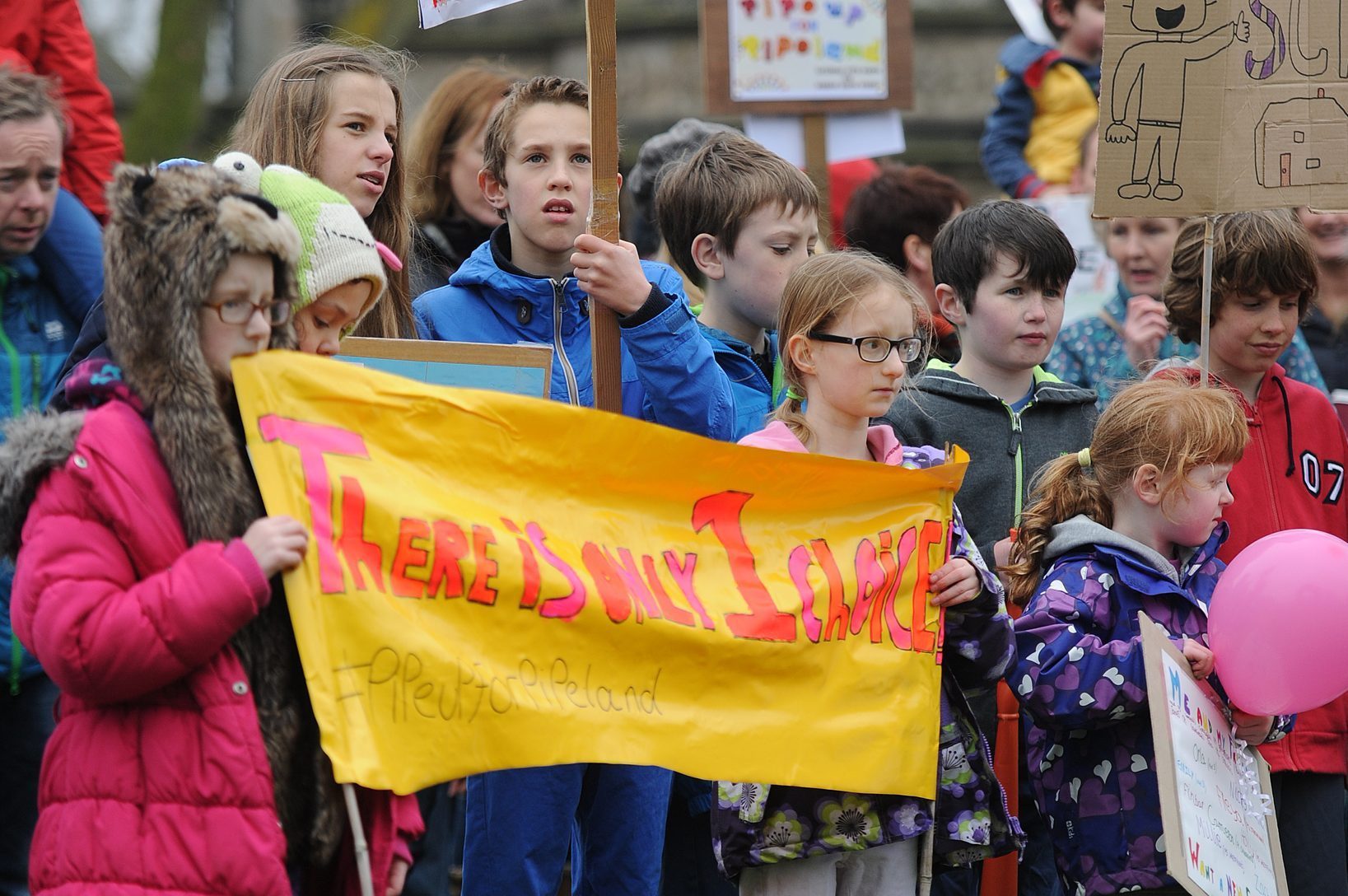 A campaign group which has been fighting for a new Madras College to be built on green belt land at Pipeland in St Andrews has spoken of the on-going "hurt and frustration" felt by parents and pupils following a legal challenge.
Parent Voice, which led mass parent protests demanding a new school, said the bottom line was that the victory by the St Andrews Environment Protection Association Ltd  (STEPAL) in the Court of Session had ensured pupils and staff would endure "terrible conditions" for many more years.
The group has also repeatedly questioned whether the legal challenge was worth Fife Council having to spend a six figure sum of taxpayers' money in fighting the legal challenge, and continues to question how well backed STEPAL is in the town.
STEPAL has also been facing an investigation by the Office of the Scottish Charities Regulator into its charitable status.
The comments were made after an exclusive interview with the STEPAL directors in Monday's Courier in which they insisted they enjoyed "wide support".
Lindsay Matheson, Mary Jack and Sandra Thomson said they know they have been branded the "wealthy old guard", a "selfish minority" and "school blockers".
But they deny it was "arrogance" that fuelled their on-going battle with the authorities.
A spokesman for pro-Pipeland campaign group Parent Voice said: "After seeming so near to getting a new Madras College after so many years of waiting, we now seem to be back at square one.
"The overwhelming response of parents and pupils after this legal action is one of hurt and frustration.
"Another generation of our children have been condemned to an education in sub-standard buildings.
"Hence the overwhelming priority – and certainly the priority of Parent Voice – must now be to get a new, high quality school built as soon as possible.
"We have always been willing to work with and talk to anyone who genuinely shares this priority. It is important to remember that the court judgement was about process and not about Pipeland as a site.
"We therefore support Fife Council's stated intention to pursue that site as the quickest route to a new school.
"We are all currently waiting for the planning department to lay out the process however, so if there is to be a new site selection then of course it must be robust.
"Anyone of good faith must pledge to accept the outcome this time, even if it isn't their personal preference. Then, finally, we can get on with making this new school a reality."
Fife Council's executive committee  will discuss on-going repair proposals to its existing Madras premises at a meeting in Glenrothes.