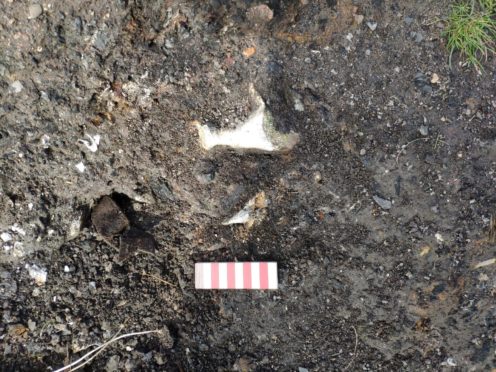 Buried bone fragments found at a popular Fife tourist spot are not human, it has been confirmed.
Examinations have been carried out on the remains, which were found near the shoreline near the ancient Wemyss Caves site last month.
Suggestions the discovery was anything sinister or of archaeological significance have been ruled out.
Experts were called after the alarm was raised by a local man who was walking with his eight-year-old daughter and spotted the bones sticking out of the earth beside Jonathan's Cave.
After initial excitement, the Save Wemyss Ancient Caves Society has confirmed they are the remains of cattle – although they could still be more than a century old.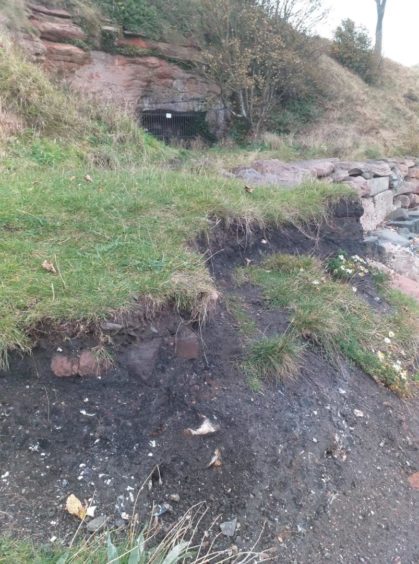 A spokesperson for SWACS said: "There have been two human skeletons recovered in the past nearby, which were radio carbon dated to between the 10th and 12th centuries, so we were very keen to take a look.
"As it turned out these were cattle bones (one is probably a shoulder blade, or scapula) and were incorporated into the base for the coastal track that used to go to the gasworks.
"There was also a piece of leather (possibly part of horse tack) which you can see to the left of the scapula."
The most likely explanation, according to SWACS, is that the bones are from a 19th century midden – or rubbish dump – which were incorporated into the foundation for the track developed along the coast.
It has also been suggested they are earlier midden material, perhaps from medieval times, in the vicinity of Jonathan's Cave that has become incorporated into the foundation of the trackway.
"There's always a chance that interesting archaeology will be revealed by erosion here so this find was very well spotted," SWACS added, urging people who may make similar finds to contact them.
The Wemyss Caves are a nationally important heritage site which, along with the remains of Macduff's Castle, are designated as a scheduled monument.
The site contains the largest collection of Pictish inscribed symbols in one place, together with the ruins of the medieval Macduff Castle and remains of later industrial activity. There is archaeological evidence for activity on and around the site for at least 4,000 years.
SWACS aims to secure the caves, carvings and other archaeological remains; manage and ensure safe access to them for the public; learn and understand more about the people who have lived and worked through the ages; and share and celebrate the heritage of the Wemyss Caves.