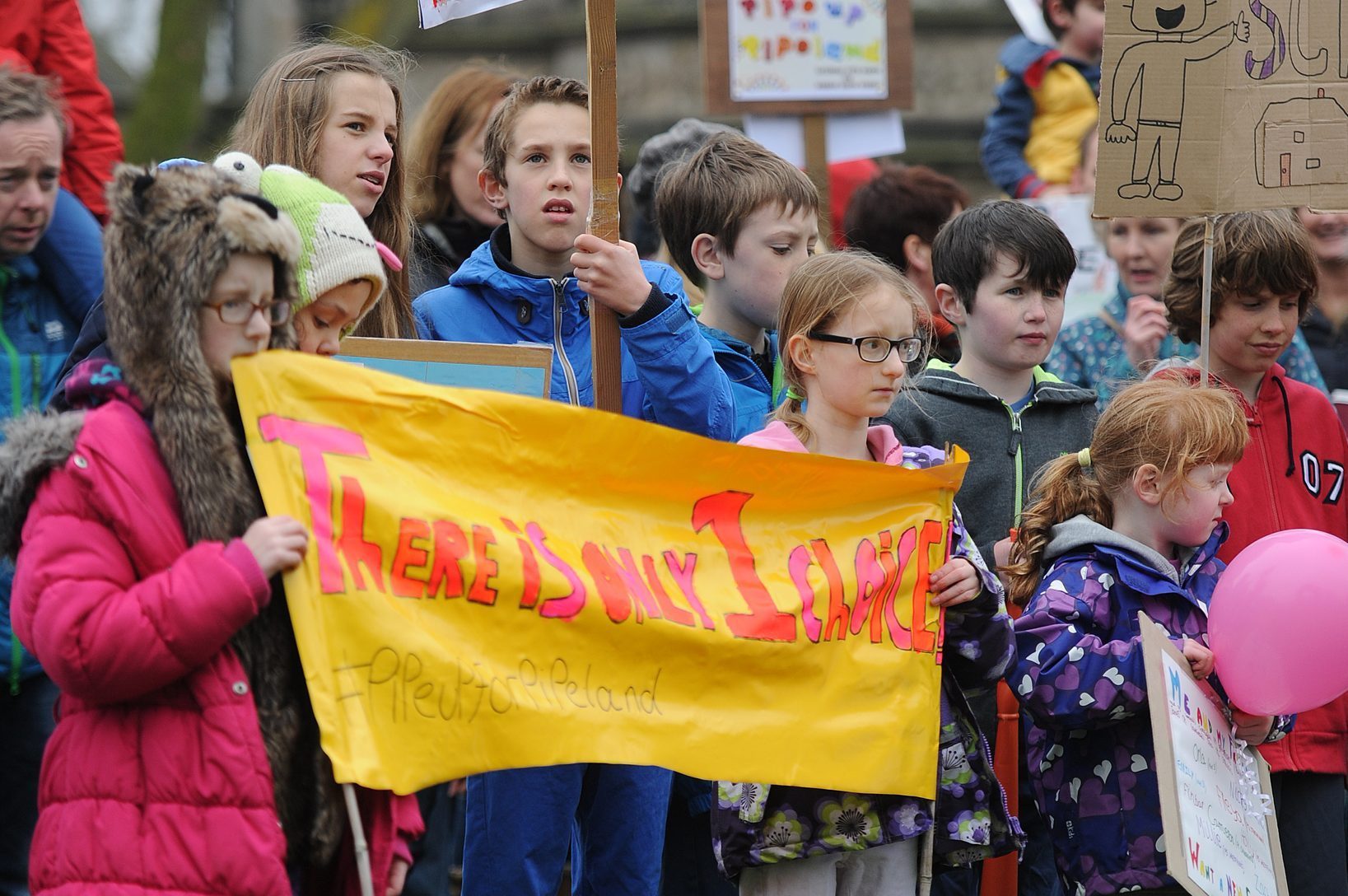 Campaigners have found common ground in the row over Madras College in St Andrews.
St Andrews Environmental Protection Association Limited (Stepal) released a statement suggesting the group agreed with Parent Voice on the urgent need for a new school and the reappraisal of other options.
But while agreeing on those points, Parent Voice criticised Stepal, which successfully appealed to the Court of Session to halt the £42.7 million development. It said Stepal's actions had adversely affected Madras pupils.
Fife Council's education department plans to resubmit the Pipeland proposal to the local authority's planning department. Other sites will be assessed as part of that process.
Stepal said: "Both Stepal directors and the Parent Voice spokesman have stated in recent feature articles that, in selecting where to locate the replacement school, there should be a robust analysis of the options.
"It seems that both Stepal and Parent Voice are now agreed on two of the essential aspects."
Parent Voice said Madras staff and pupils were "making the best of the dreadful situation", with the current school buildings in dire need of renovation.
A Parent Voice spokesman said: "The directors of Stepal are surely well aware of the adverse effects of their actions on Madras pupils and our community. I am glad to see that they now see an urgent need, given that they are responsible for two years of delay and millions of pounds worth of public money being wasted.
"We also support keeping the approved plans for the school at Pipeland alive."