A Cupar man who continues to defy cancer has called on others to enjoy what Scotland's great outdoors have to offer after bagging five Munros alone over the weekend.
Andy Duncan was told back in October 2012 he would probably live no longer than three years after being diagnosed with a malignant and aggressive form of prostate cancer.
(Video: Click 'CC' for subtitles)
Almost four years on, however, the 56-year-old is very much still with us and is focused on climbing as many Munros as he can before his illness makes it impossible.
Having conquered numbers 45 through 49 in the space of just two days in glorious sunshine on Saturday and Sunday, Andy is already planning number 50 with the firm belief that fresh air and the tranquillity that Scotland's countryside can bring is helping him live life to the full.
"I was living and working in the Netherlands when the doctors told me I had cancer and the first prognosis I got said I would only have three years, at which point I decided to do a lot of work on myself," he explained.
"It changed my life and I decided to come back to live in Scotland from Utrecht thinking I was going to die.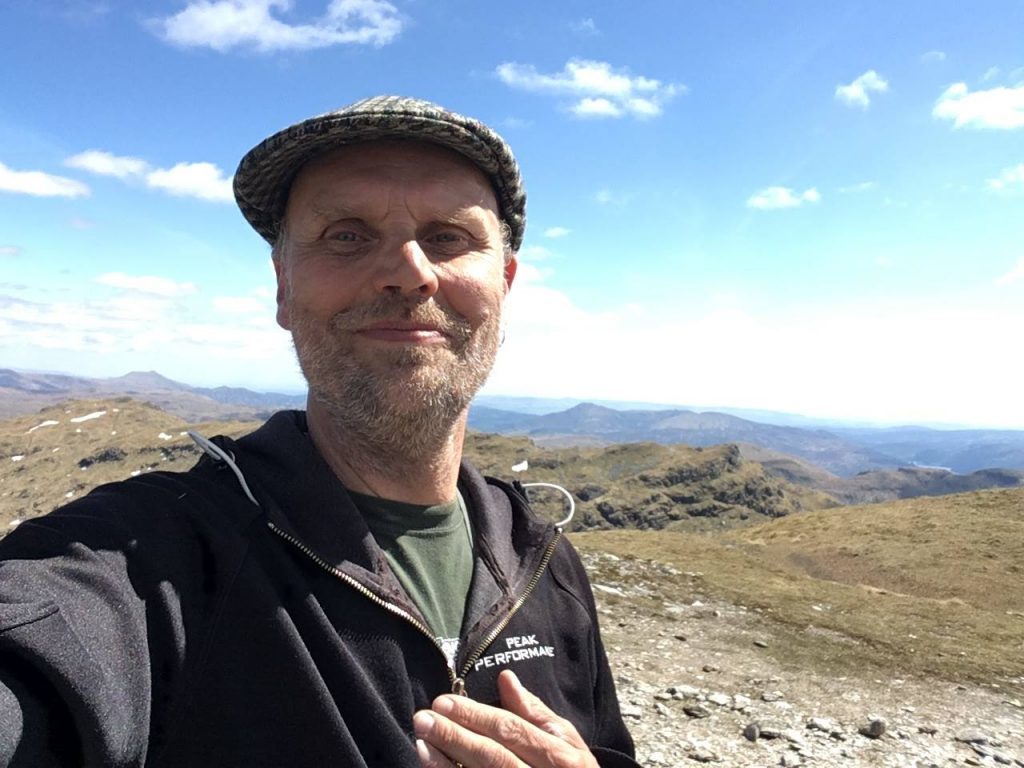 "When I got back here the medical approach was slightly different and the doctors thought I could maybe benefit from radiotherapy, which seems to have held it at bay.
"But cancer at this level is an entirely mental thing. I don't have any debilitating symptoms, but it is a purely mental struggle.
"At the moment I'm reasonably fit and healthy, but I know one day the cancer will change that so I'm trying to climb as many Munros as I can.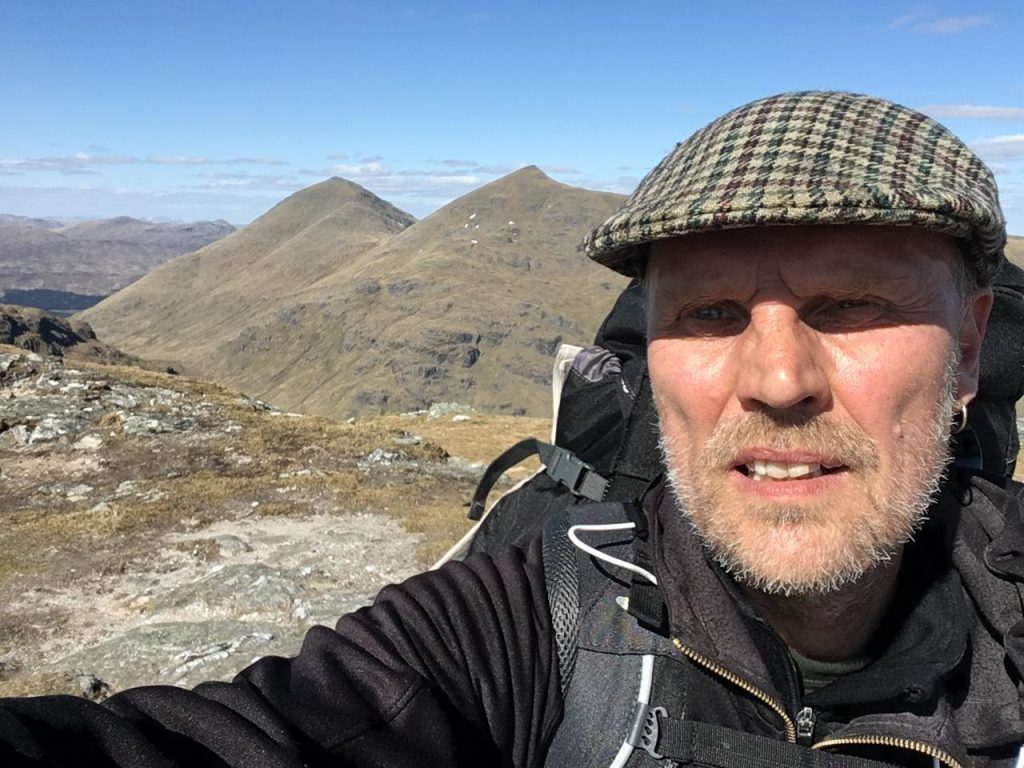 "My abiding passion is walking in the Scottish mountains, and I've done it for a long, long time.
"I do it to keep myself alive, to keep myself strong, and to keep myself level headed basically.
"There's a discipline needed to do it and if I can encourage others to do the same then great."
Andy's other passion is cycling and he can be seen negotiating the streets of Edinburgh by bike as a freelance messenger in Edinburgh.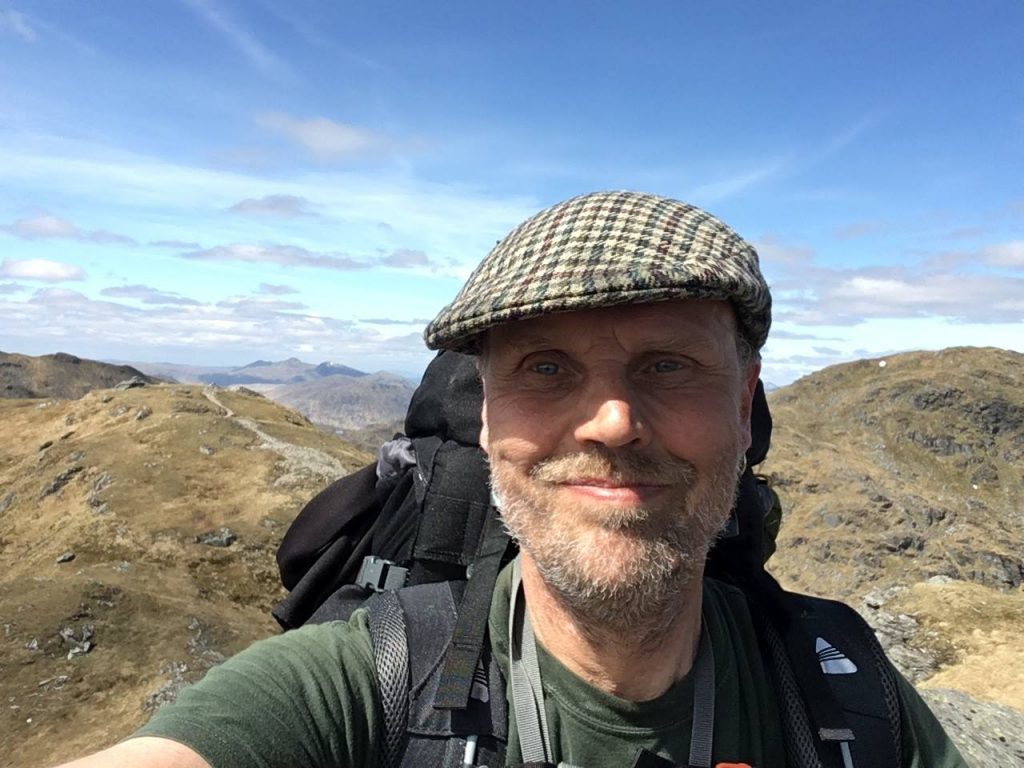 His local venture was set up in 2014 after working for more than a decade in the Netherlands with De Fletskoerier Utrecht, a collective messenger company he co-founded.
He also has an avid interest in philosophy and has written a collection of aphorisms which summed up his thoughts after being given his bleak prognosis a few years ago.
His exploits in climbing the Munros with cancer has inspired hundreds of people via social media in recent days, and it's something that Andy should be proud of.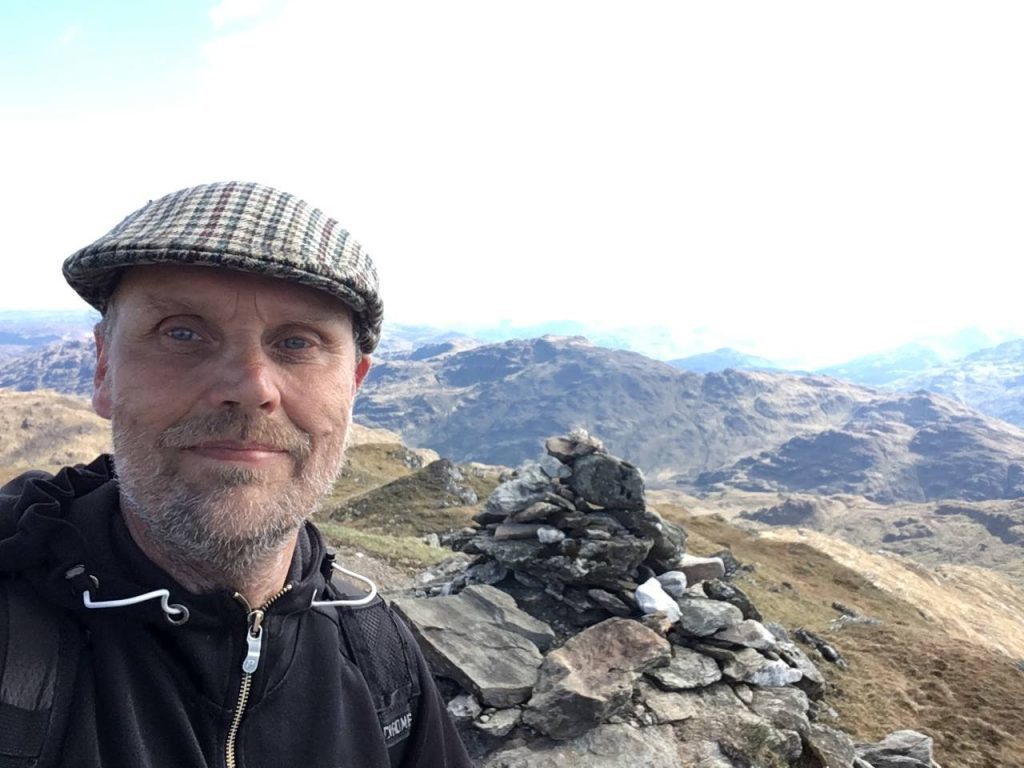 "Scotland has absolutely spectacular scenery," he concluded.
"Yes, the weather might not be the best sometimes but when it's good the scenery is always spectacular.
"It's available to everyone and more and more people should take advantage."
Andy's efforts have been described as "inspirational" on the Scottish Hill Walking & Wild Camping page on Facebook.
Scores of people have left messages thanking him for his photos and positivity and wishing him luck in bagging as many Munros as he can.