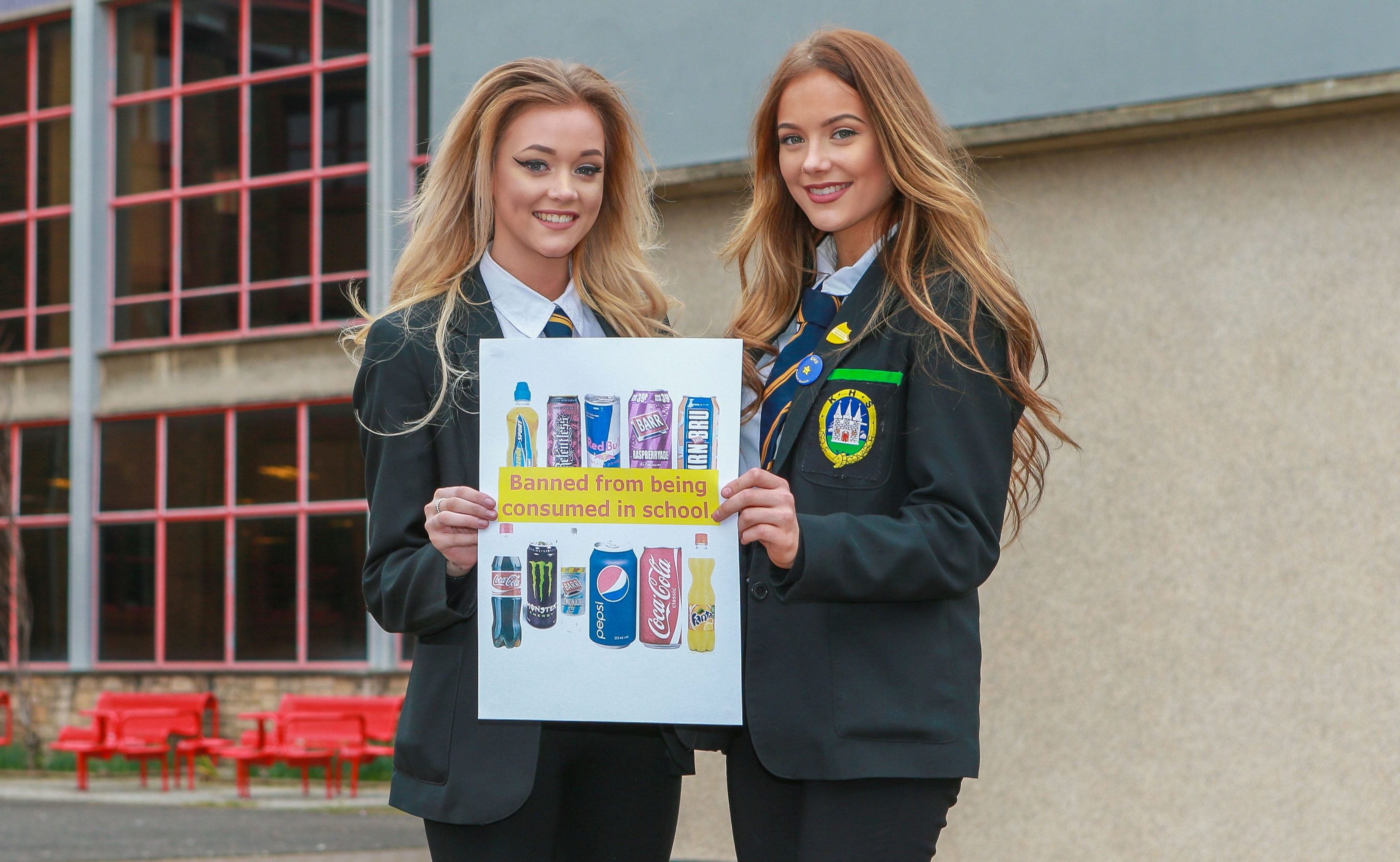 The rector of a Fife secondary school which has already banned energy drinks has backed The Courier's bold new 'Can It' campaign.
Staff at Kirkcaldy High School took steps to curb the consumption of caffeine-laden drinks in the school building back in October 2013, while the school has also moved to stop youngsters drinking sugary drinks in general in a bid to improve pupil health and wellbeing.
Those actions, according to headteacher Derek Allan, can only be a step in the right direction, and Mr Allan is firmly behind The Courier's latest drive encouraging others to follow suit.
"For us, as a health promoting school, we felt we had no option but to take a stand," he said.
"The potential risks are well established and these include palpitations and increased blood pressure as well as a documented link to type 2 diabetes – this is due to caffeine, if taken in very high doses, having the ability to reduce the sensitivity of insulin.
"Caffeine can also affect sleep patterns and we know that sleep is especially important during puberty.
"Occasionally, young people will tell us that they feel a bit "hyper" having consumed an energy drink.
"It can reduce concentration and make young people feel a bit on edge. There are warnings to that effect on some cans.
"How can we allow that?"
As well as the ban on sugary drinks consumption in school, parents and carers were asked to refrain from sending children to school with a packed lunch containing a can or bottle of any sugary soft drinks.
"We have a public health duty to help young people control sugar intake – it is vital in tackling obesity and tooth decay," Mr Allan continued.
"Of course, cans are sometimes smuggled in to school, but I am convinced that by making our position clear and highlighting the issue we have reduced the overall consumption of energy and sugary drinks in Kirkcaldy High School.
"This has to be a positive move and I think it's great that Courier is making this a campaign."
For more on the campaign, click here.