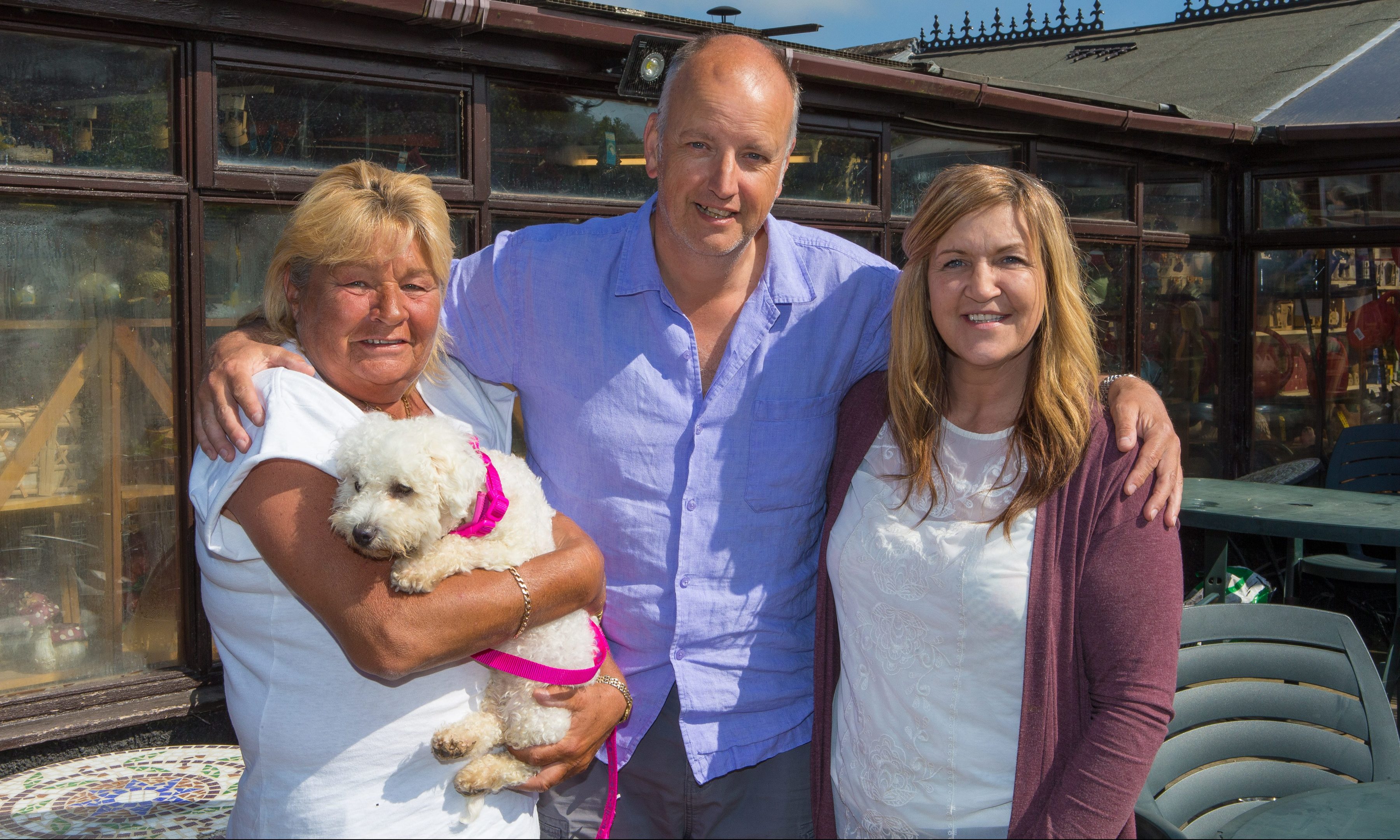 A dog missing on Tentsmuir beach for 10 days was found thanks to a bit of "divine intervention".
A group calling themselves Dana's Angels descended on the area to help in a full scale operation to find Sunny the Bichon Frise, who disappeared during a walk with owner Mark Paterson on May 28.
After more than a week of scouring the north Fife beach at all hours of the day and night, footprints in the sand led them to the lost dog who, miraculously, was non the worse for her ordeal.
On Wednesday evening Sue Forrester, from Balmullo, received a call from Dana's Angels member Fiona Hay asking her to check out a sighting of Sunny at Leuchars beach as she was the closest in the group.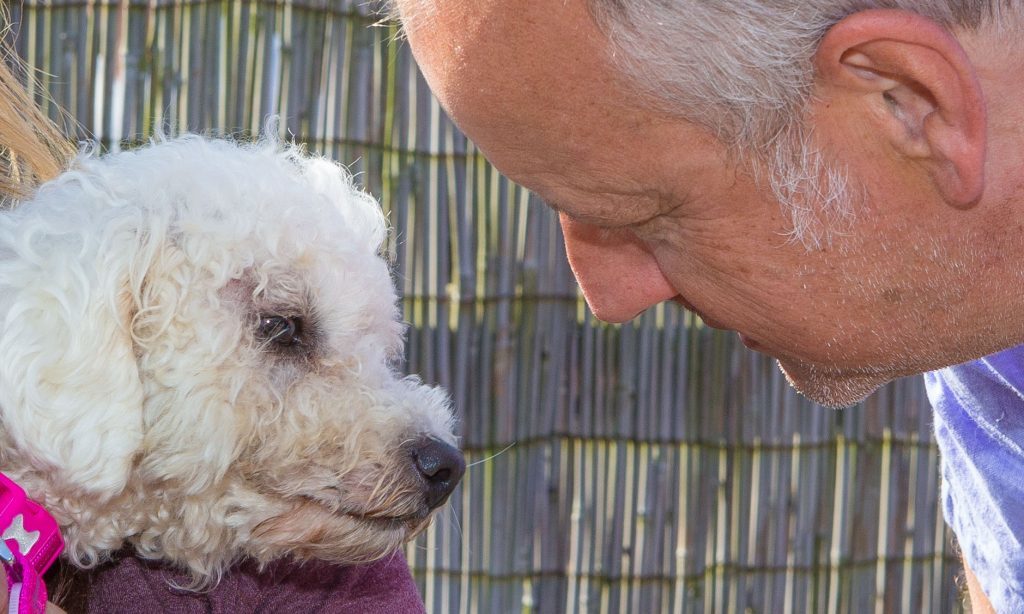 Sue and her two children Beth and Joe immediately dashed out to the location with a gut-feeling that this time they would find her.
Sue said: "After parking we ran for half an hour to get to the beach, then another hour's running around on the beach.
"Then we saw the paw prints in the sand! There were no human prints nearby so we just knew it was her.
" After another half an hour of searching it was getting dark and I suggested we go home but then I heard Beth shouting.
"Beth saw Sunny dart out of the bushes and gave chase. We used a pincer movement and the poor dog was just too tired and stopped running long enough that Beth could grab her.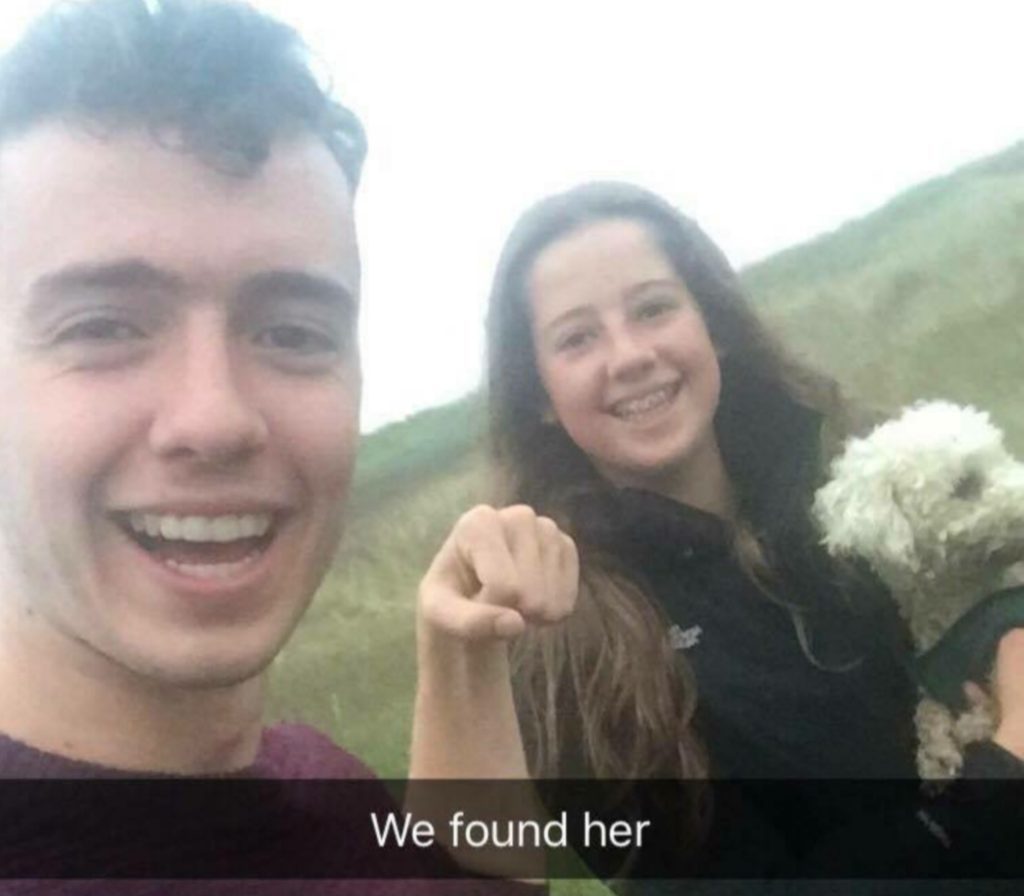 "We then had another hour's walk back to the car but it was just the best feeling in the world to find her."
Baxter Bell High School pupil Beth Forrester said: "I just didn't want to give up, I had a gut feeling she was out there.
"I've never run so fast in my life when I spotted her!"
Ecstatic Mark, wife Moira and her sister Marion have been reunited with Sunny and immediately took her to meet the angels, formed after a dog called Dana went missing in Glenrothes at Christmas.
Marion said: "It's like a fairy story.
"Dana's Angels and all these other volunteers appeared from nowhere.
"We had never met them before but they searched all day and all night until Sunny was found.
"We can't thank them enough."
Moira and Marion were on holiday in Bulgaria when Sunny went missing while walking with Motherwell GP Mark and the family's two other dogs, Dexter and Bailey.
Despite searching for several hours, Mark was unable to find Sunny, a two-year-old rescue dog.
As darkness fell, he notified the police, put a message on Facebook and posted flyers asking people to look out his pet.
"A girl called Chris volunteered right away to help then, all of a sudden. this group called Dana's Angels descended from on high and just went searching for this dog," said Marion.
"It was non stop after that with people looking morning, noon and night and walking for miles and miles and miles."
Marion added that there was jubilation when Sunny was finally spotted on Tuesday.
"Mark got a phone call from someone to say he thought he had seen the dog and he immediately got in touch with one of Dana's Angels," she said.
"They got a search party up and running within a matter of minutes."
Sunny was found in surprisingly good health, other than around 90 ticks and some minor cuts.
After a night at a Cupar vet, Sunny was taken to see Sue, Joe and her saviour Beth along with other members of Dana's Angels yesterday.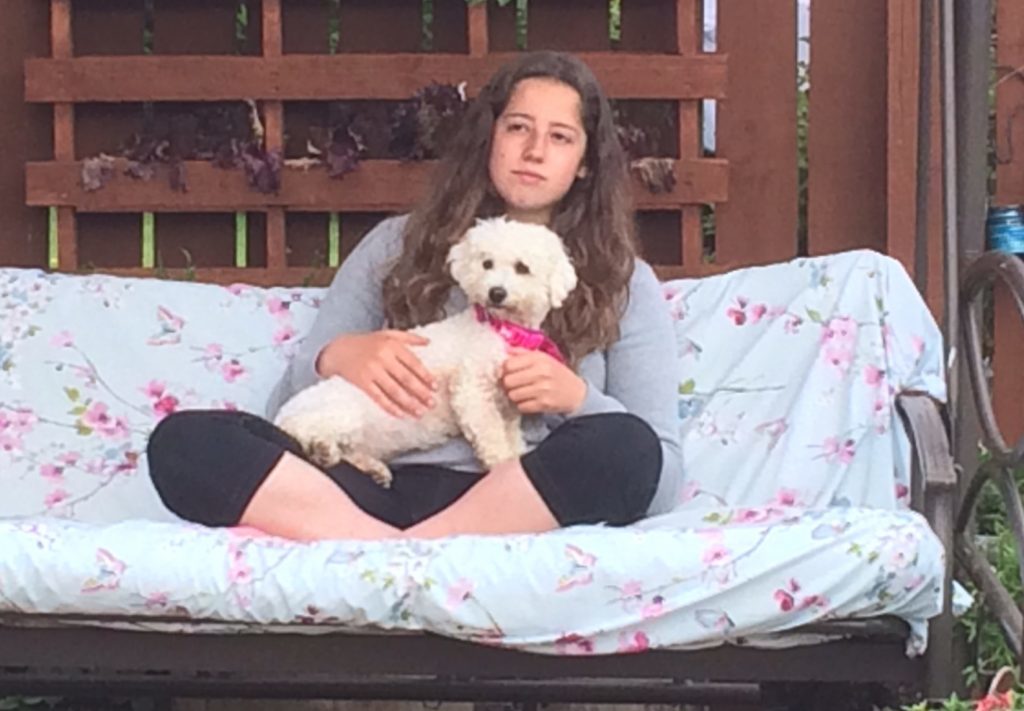 Angel Fiona Hay said: "There was nothing but tears last night when she was found.
"It's just brilliant to have a happy ending."