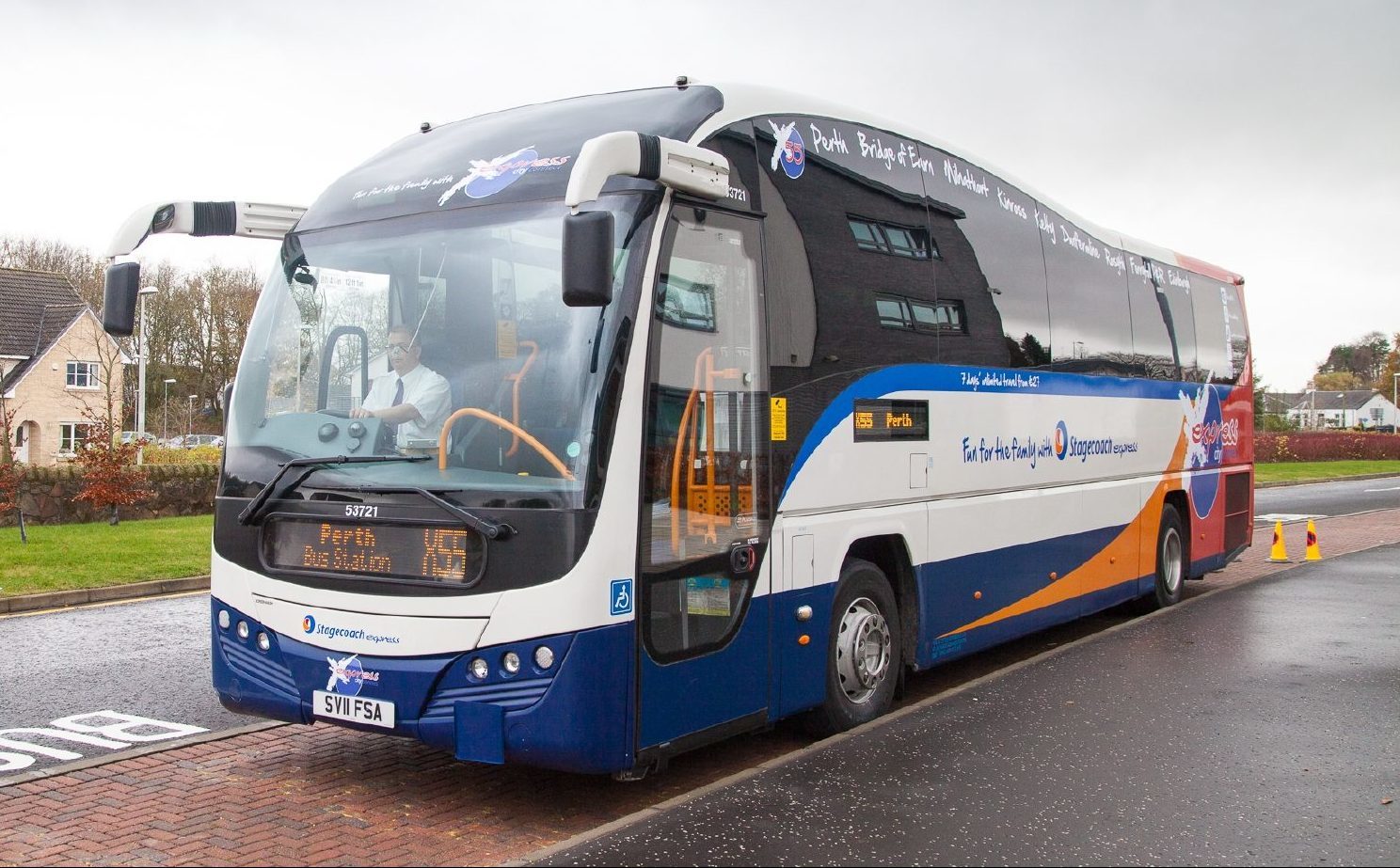 Stagecoach has been dubbed "sleekit" as the row over Fife bus cuts shows no sign of coming to a halt.
Now Freuchie Community Council has added its voice to the growing Fife-wide chorus of dissent about proposed cuts.
And a senior Lib Dem councillor has also raised concerns patients heading to Ninewells Hospital from parts of north east Fife will be badly hit.
In Freuchie community council secretary Patrick Laughlin said villagers were "incensed", not only about the planned cutbacks, but also what he described as the "wholly inadequate and insulting" manner in which the proposals have been announced.
"All over Fife, Stagecoach is planning the biggest shake-up to bus services for a generation, to take effect in August and yet the communities affected have received no communications whatsoever from Stagecoach," he claimed.
The first information community councils were given was a circular issued by Fife Council last Friday afternoon, advising that a one-week programme of public consultation events would begin at 9.30am last Monday.
"Stagecoach says that notices about its consultation exercise have been displayed in buses in recent days – but that is of absolutely no use to anyone who might not have been on a bus very recently, or indeed is unable to read a small notice inside a moving vehicle. "There have been no advisory letters to community councils or user groups, and no notices displayed at bus stops.
"Even on Stagecoach's own website, the details of the proposed changes are so hidden away that they are, in effect, invisible."
He said the firm would no doubt say it was following the letter of the law but a lot of passengers would "no doubt prefer the interpretation of a local resident, who said to me yesterday that Stagecoach's behaviour is 'sleekit'"
Mr Laughlin said that adding insult to injury, Stagecoach's briefing document described settlements such as Freuchie, Falkland and Auchtermuchty as "remote", which was an "incredible statement" coming from a company whose world headquarters are less than 20 miles away.
"If the proposed cutbacks are implements, Freuchie will lose its much-used direct service to Ninewells Hospital and also its long-established service to Perth – a route which also carries many commuters, shoppers and tourists from Perth to Falkland, the Howe of Fife and Glenrothes."
Stagecoach East Scotland's commercial director Douglas Robertson said: "The changes we are proposing to make to services in the North and Howe of Fife areas are designed to ensure we can continue to offer the widest bus network possible for as many people as possible with the finite resources available.
"The majority of locations we currently serve will continue to have access to bus services, either via Stagecoach services or those operated by another bus company."
He said the plans for the X42, which serves both Freuchie and Newport, would see the route operating the same hourly frequency as it currently does.
"These changes will also mean the service will no longer serve Ninewells Hospital directly, which we appreciate will mean changes to some journeys for some people.
"However, there are around 30 direct bus journeys per hour between Dundee city centre and the hospital, providing strong connections which are easy to access, and information will be available on our website and at stops to help people plan their journeys.
"Both Freuchie and Newport will see improved evening services.
"We are also launching more modern buses for service X42 in the coming weeks which feature free customer WiFi, leather seats and air conditioning, providing a luxury journey on this express route. "
Mr Robertson said Stagecoach was in "active discussions" with Fife Council about the areas which will no longer have the same level of service as they do now to look at all options.
"The views of local people are also very important to us."
He said that was why the consultation period was designed to receive feedback from those using our services and the firm welcomed comments at consultation event in Auchtermuchty, Cupar or Dundee or via the online form at www.stagecoachbus.com.