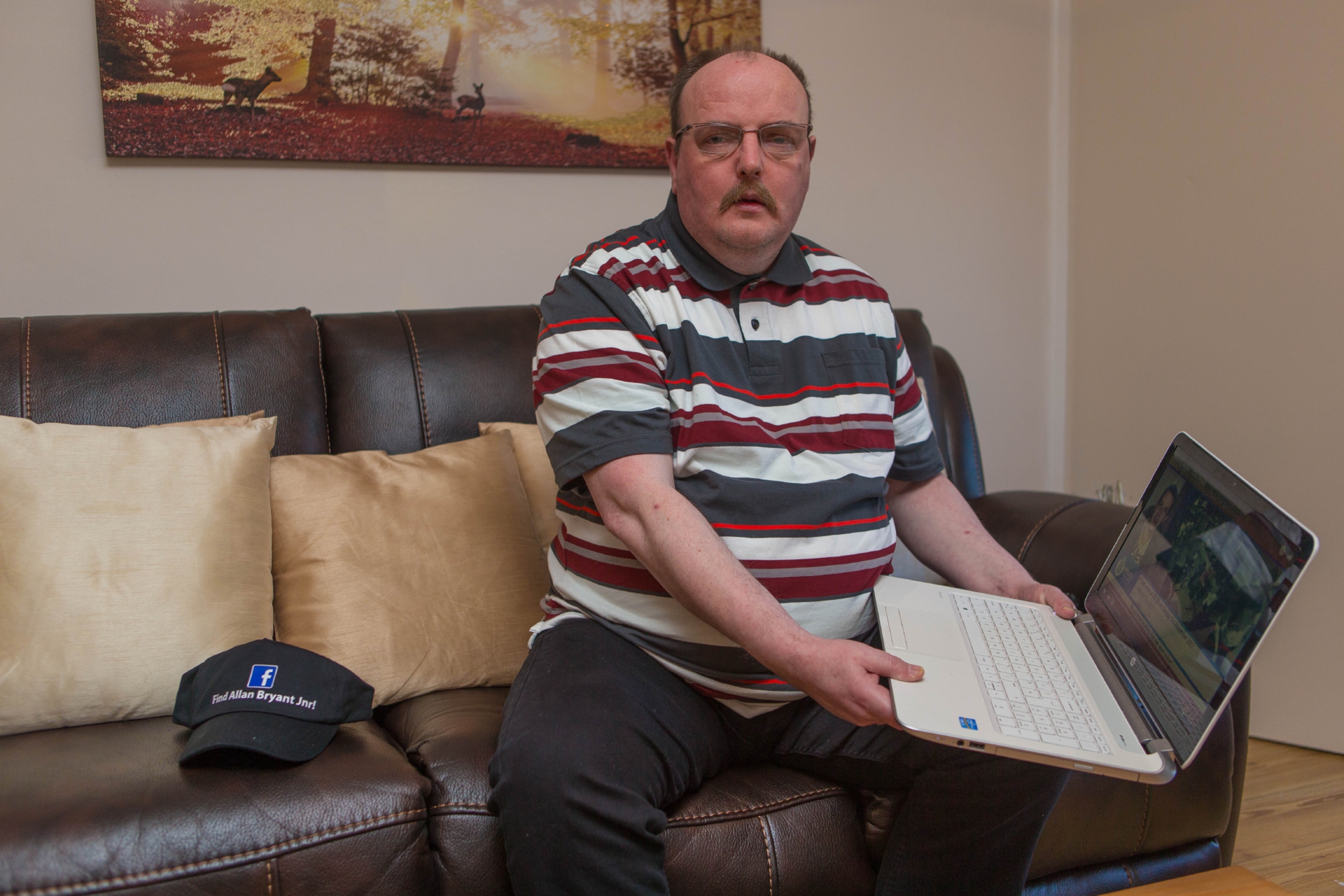 The father of missing Allan Bryant Jr says he cannot bear to watch a television advert appealing for information about his son.
Allan Bryant said he now tries not to watch commercial television as he is too heartbroken to see the appeal that he and his family commissioned.
The 30-second advert first aired last week and will continue to be shown throughout August on STV.
However, Mr Bryant said that while it was helping to keep his son's disappearance in the spotlight, seeing Allan Jr's image repeatedly was now hard to take.
"We've been getting a lot of feedback from members of the public," he said.
"You forget that a lot of older people don't use the internet and Facebook so it's been good to reach out to them.
"We're still waiting to hear back from the police though about how many phone calls they might have had.
"We've had over 1,500 people sign up to our Facebook page since it started going out.
"It's obviously good news as it is helping to keep Allan in the public eye but I try not to watch it now.
"I don't like seeing it on television everywhere as it's just too much for me."
Allan Jr was 23 when he disappeared after a night out with friends on November 3 2013.
He had been at Styx Nightclub on Caskieberran Road, with CCTV footage showing him leaving the venue in the early hours of the morning.
High-profile appeals have been made by both his family and the police, while searches have been conducted throughout the town.
There is still no trace of Allan Jr, who would now be 25.
Mr Bryant has also confirmed that he had offered to pay the fine of a teenager who sent online abuse to an internet troll that had previously targeted him.
Graham Maddock, 18, of Thornton, was fined for sending online messages to Stewart McInroy, who had been jailed for ten months for sending a message to Mr Bryant in relation to the search for Allan Jr.
Mr Bryant, however, said that the offer of financial support had been declined.
jowatson@thecourier.co.uk.