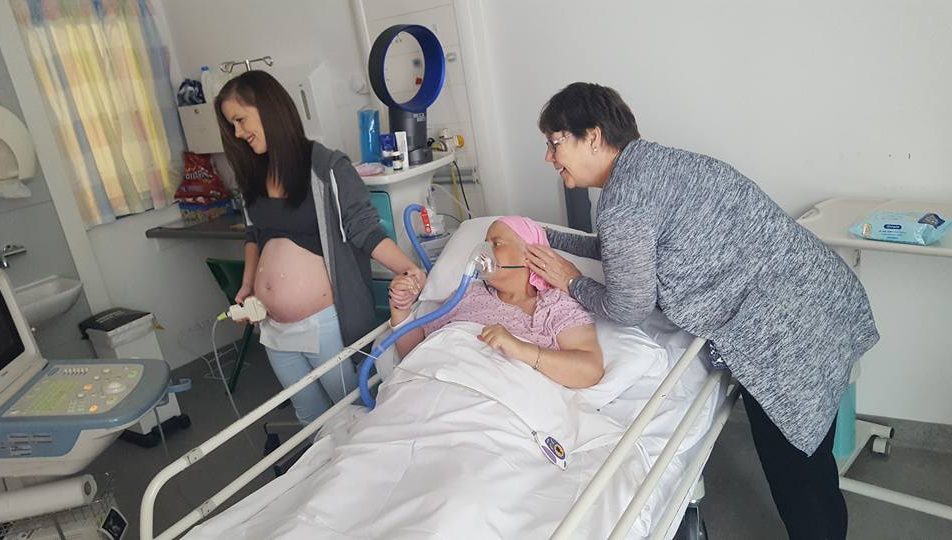 A Fife doctor has been hailed for going the extra mile after giving a terminal cancer patient the chance to see her unborn grandchild for the first time.
Staff at Kirkcaldy's Victoria Hospital have been praised for allowing Angela Smith, 47, who has Hodgkin's lymphoma and has been left bed-bound, the opportunity to share in her daughter Shannon's 25-week scan last week.
Shannon, 20, from Cardenden, had her ultrasound scan upstairs in Angela's ward alongside Angela's mum Ann, meaning four generations of the same family were present for a moment they'll never forget.
"My mum was absolutely speechless and absolutely amazed – she couldn't stop smiling," Shannon said.
"She never thought she would get to see the scan and to get this opportunity meant the world to her.
"The doctor and all the staff at the hospital have been great."
Dr Graham Tydeman, a consultant obstetrician specialising in foetal medicine for NHS Fife, has touched many thousands of lives over the years and was delighted to help make the scan possible.
"It was a really special time," he said.
"It's a privilege to be able to dip into people's lives – 10 minutes out of my time, no inconvenience at all and I was more than happy to help."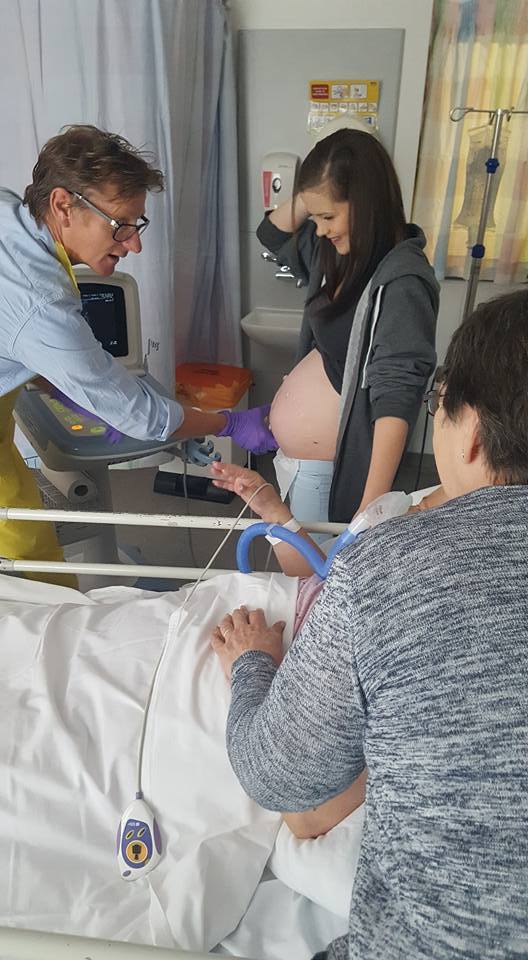 Shannon, who is due to give birth in early December, said she had been "overwhelmed" by the support of Dr Tydeman and the other staff who had helped her mum be a part of the experience.
"I cannot thank the staff enough at Victoria Hospital for letting my mum take part in scan pictures of the wee one when she currently isn't able to," she said.
"What an amazing and emotional experience for both of us that neither of us will forget."