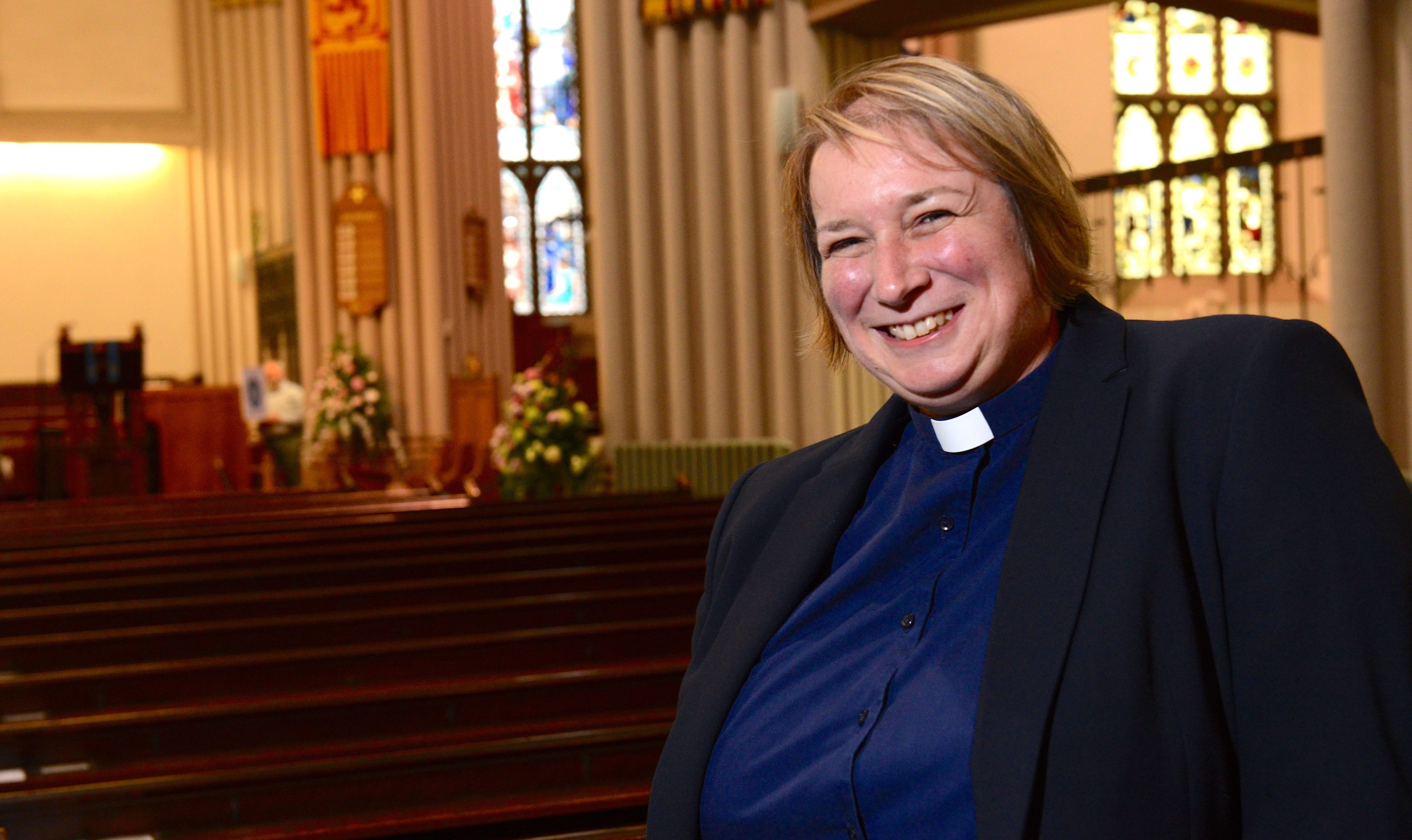 Dunfermline Abbey Church may be forced to close its historic doors to visitors if Fife slaps controversial Sunday parking charges on motorists.
The church, the resting place of Robert the Bruce, relies entirely on offerings from its congregation to open its doors to the 30,000 people who flock there annually.
But if Fife Council goes ahead with proposals to introduce Sunday charges, it is estimated that could cost each member £100 a year.
And in turn it could mean a loss to the church of £10,000, and that is something no church can afford, said its minister, the Rev MaryAnn Rennie.
And the Abbey is not alone — it is one of 11 churches across the town centres of St Andrews, Dunfermline and Kirkcaldy which have written to the council to object.
In all churches or associated groups make up more than half of all the 76 objections received.
However, Mrs Rennie said her objection was not about money, but about the wellbeing of parishioners and the services the kirk voluntarily provides not only locally but nationally.
"The loss of any money to us could significantly change the way we operate," she said.
It could be a short-sighted move from the council if in future it could no longer provide such services.
"Any loss to us could potentially damage other things down the line."
Members now enjoy the force for good a church's unique community support network brings.
She fears many will simply stop attending and will be reluctant to go to another church.
SNP councillors and MSPs are urging the Executive Committee, which will debate the issue tomorrow, to have a re-think.
Kirkcaldy MSP David Torrance said churches and businesses had raised concerns and he said charges did nothing to support places of worship or stimulate growth in the town centre.
"Local congregations will be particularly affected, as this is effectively a charge on worship," he said.
Dunfermline Central Councillor Neale Hanvey added charging would impact disproportionately on Dunfermline and older people who regular use spaces to attend church.
"Not only will these new parking charges drive shoppers away from an already struggling high street they could have a serious impact on the historic and cultural offering that attracts visitors to Dunfermline."
Fife Council's Soma Raviraj stressed the committee was yet to make any decision, but pointed out Fife, despite facing budget challenges, was one of the few yet to introduce Sunday charges.
Officers had met with Mrs Rennie and would "continue to listen to the concerns that are being raised".
It was stressed a survey showed "in many cases" there was still free parking within a short walk — 360m — of churches.
The officer added town centre challenges were recognised and that different solutions may be needed, so the council had been working with BIDs companies to understand concerns and look at parking improvement options.