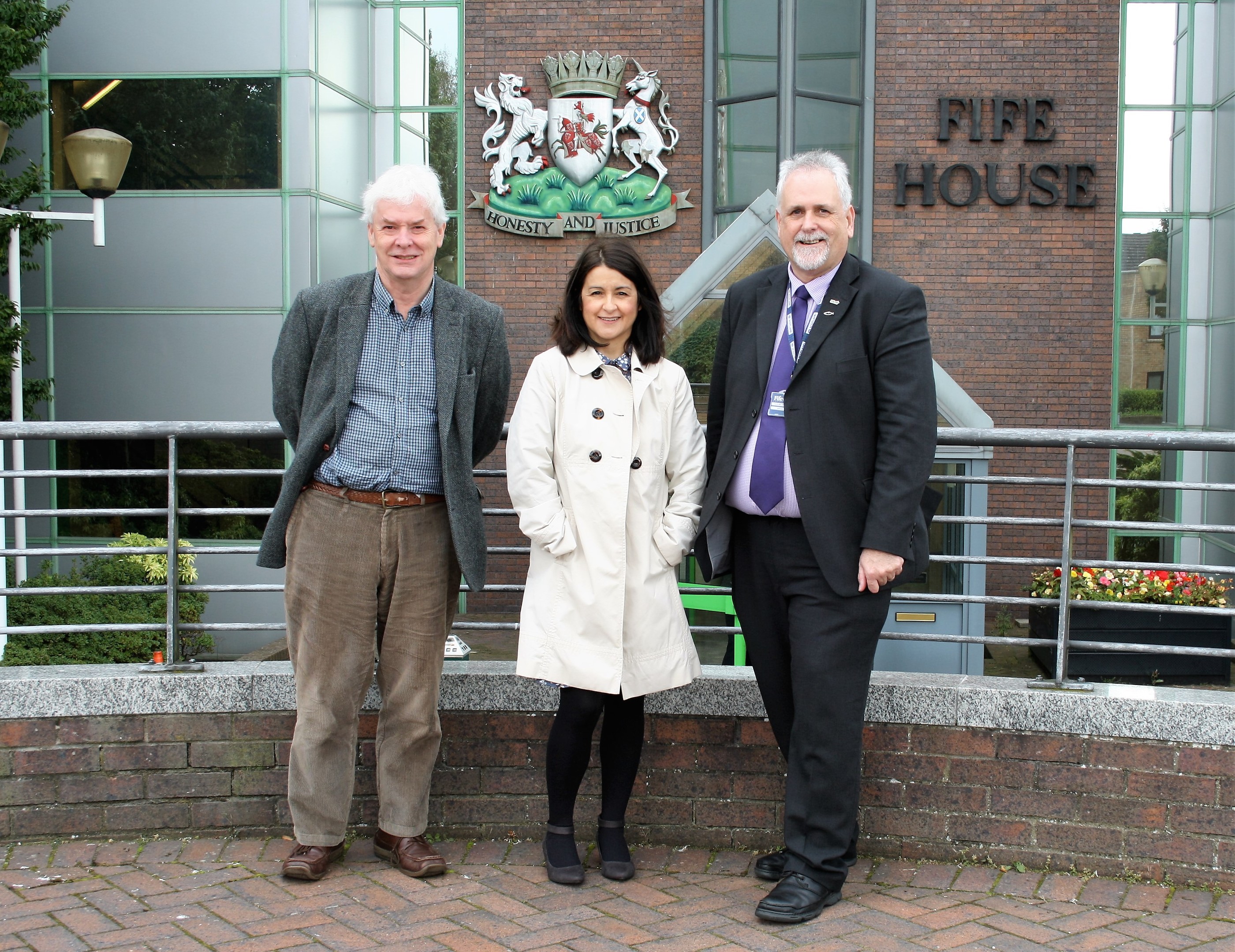 Three Fife councillors have launched an audacious bid to transform local politics.
Independent councillors Bill Brown, Marie Penman and Bryan Poole have launched a recruitment drive ahead of next year's local council elections in a bid to end the domination of party politics in Fife House.
The trio claim that having more lone voices will benefit residents of the region, with more focus being placed on policy and less time spent settling party political disputes.
Councillor Poole said: "The different parties in Fife are so intent on playing petty party politics with each other that the particular needs of Fife are not given the priority they need.
"Decision making is always predicated on, 'What will the other political group do?' and at times, leads to a paralysis of decision making."
The group says that it hopes to "break the mould" of current local government, with 22 wards of three or four councillors to be elected in each ward next May.
There are currently five independent councillors in Labour-controlled Fife, in a system that is dominated by the Labour Party and the SNP, who are bitter rivals.
The trio of independent councillors accept that while parties have the experience and resources to support candidates in elections, they maintain that the best interests of Fifers are served by those without party ties.
Councillor Penman, who left the SNP to become an independent councillor in March, said: "Forget party loyalties — I think every councillor in Fife should work as part of Team Fife, to do what's best for this area.
"I've seen motions defeated at council meetings simply because one party was instructed to vote the opposite way to the other.
"That's just madness and it's the people of Fife who suffer."
Councillor Brown added: "I'm the chair of the Glenrothes area committee and every decision I make is based on what will benefit Glenrothes residents.
"That's how it should be."