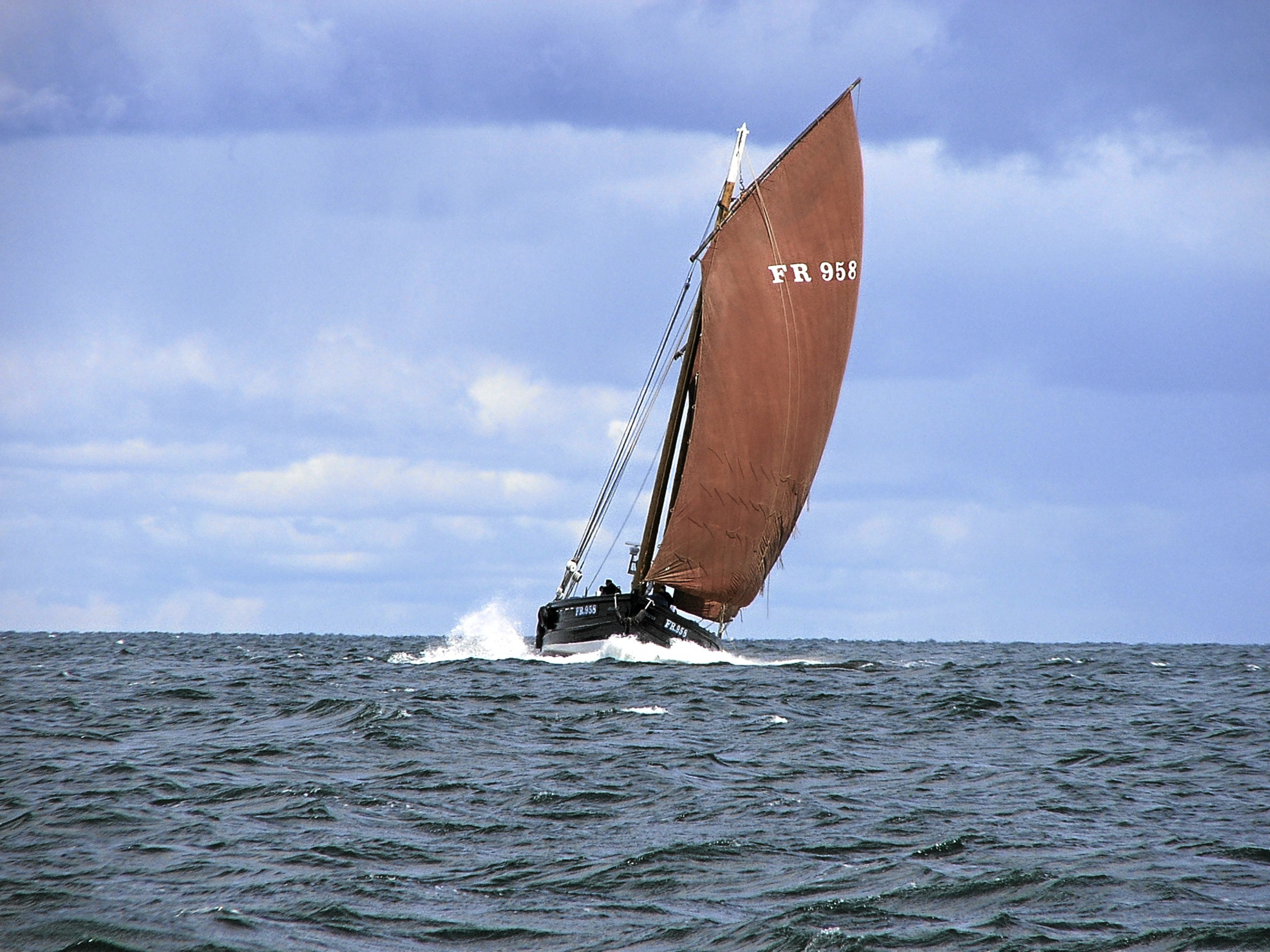 A newly-forged bond between Fife and Mearns communities has been marked after an "unprecedented" incident saw a historic fishing boat capsize.
A massive salvage operation was launched to save the 113-year-old Reaper when it was blown over at Johnshaven's fish festival in August.
The 70-foot Fifie herring drifter, flagship of the Scottish Fisheries Museum in Anstruther, was the festival's star attraction until its main sail was caught by a gust of wind.
Representatives of the SFM Boats Club travelled to Johnshaven to thank those who fed and sheltered the Reaper's crew as they fought to prepare the vessel for a fraught journey to Arbroath for repairs.
Some 21 members travelled to the village to thank Ivar and Jackie McBay, Norma Rowlerson, John Maxwell, Kate and Ewan MacKenzie, Richard Shelton, and Charlie and Karelia Wright for their "terrific response" to the incident, which saw crew member Neil Bone hospitalised.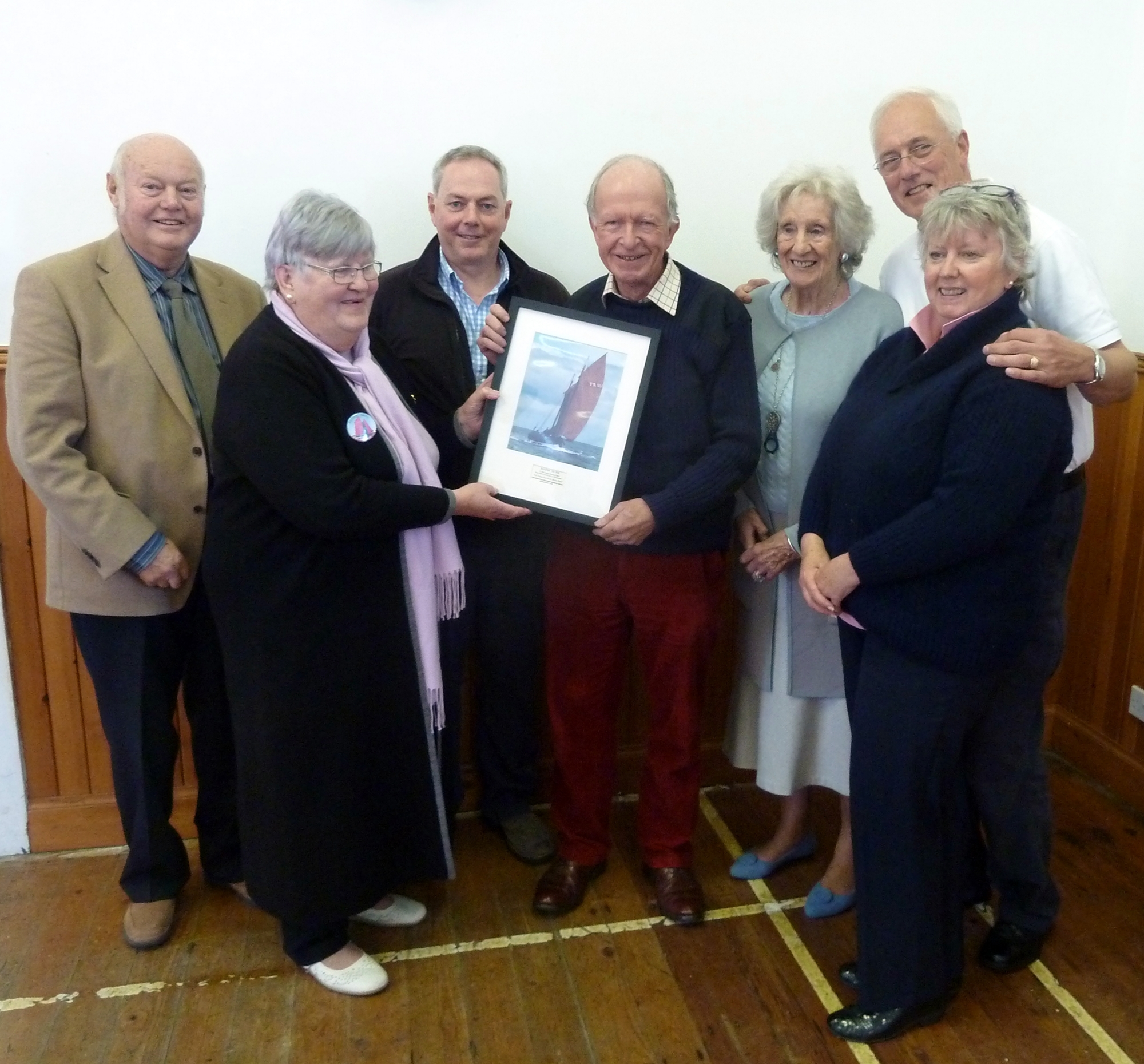 Bob Willis of the club said: "For about a week they provided food, office space, accommodation, support and friendship to boat club members who were working to right the boat and make her fit to venture south to Arbroath, and Mackay's boat yard.
"In recognition and thanks for their tremendous efforts, museum vice-chairman David Tod awarded 'Team Johnshaven' certificates of honorary membership to the Boats Club.
"Club chairwoman Joan Paton made it clear that the situation on August 6 at the Johnshaven Sea Festival was unprecedented, while skipper Mike Barton said he and the crew had been humbled by the generosity and kindness of the community.
"David Corner, museum chairman, has suggested that a bond has developed between the two communities, and we look forward to the people of Johnshaven visiting Anstruther in the very near future."
The Johnshaven contingent was also presented with a framed print of Reaper sailing in the Moray Firth by club member Jan Reilly.
The club launched a £20,000 appeal to conduct essential hull repairs so the Sandhaven-built drifter could be refitted.
The appeal at www.justgiving.com/crowdfunding/ReaperRepair has raised £1,500 so far and the Reaper remains at Anstruther Harbour.
Reaper history
Reaper is part of the Core Collection of the National Historic Ships Fleet and one of few kept in seagoing condition.
Crewed by museum volunteers, she visits ports around Scotland and northern England on cultural tours.
The Fifie Sailing herring drifter was the most popular design of fishing boat on the east coast for much of the 19th and early 20th Centuries.
Built by J&G Forbes at Sandhaven near Fraserburgh in 1902, FR958 was used for drift net and line fishing before re-registering in Lerwick in 1908 as LK 707.
In the late 1930s she held the record catch of herring in Shetland at 223 crans – almost a quarter of a million fish.
After a stint with Zetland Council between 1959 and 1974, during which time she was called Shetlander, the vessel was bought by The Scottish Fisheries Museum and restored to her original 1902 two-masted lugsail rig.
She was renamed Reaper and was registered again under her original Fraserburgh number, FR 958.
In 1985 a group of volunteers was formed, known as the Museum Boats Club, to take responsibility for the maintenance and operation of the boat which they continue to do to the present day.
Between October 2004 and April 2005 Reaper underwent an extensive refit.