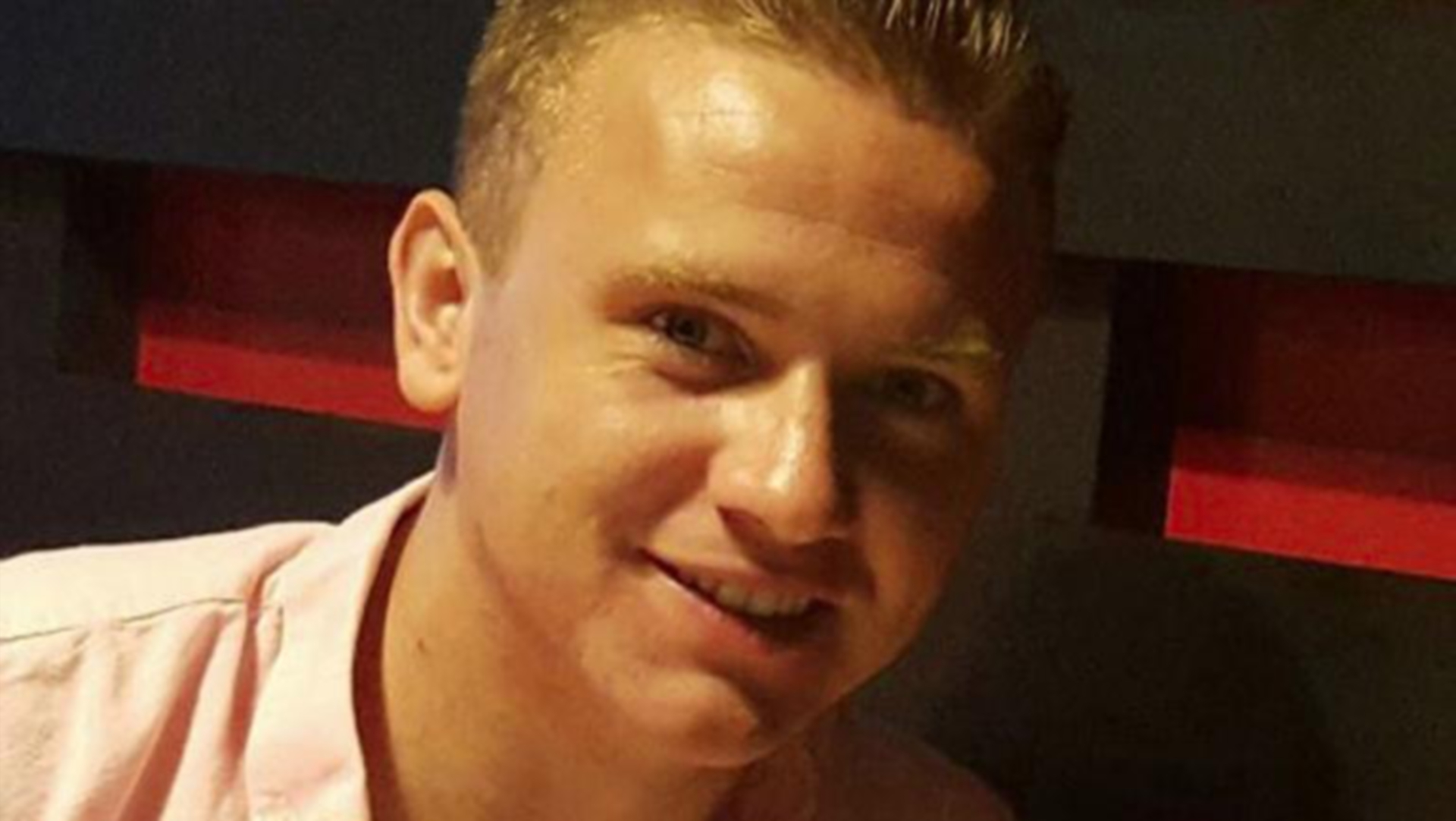 Missing airman Corrie McKeague's father has spoken of his desperation as the search for his son entered its fourth week.
Martin McKeague, from Cupar, handed out leaflets highlighting his son's disappearance to late-night revellers in Bury St Edmunds into the early hours of Saturday morning – almost exactly three weeks after the 23-year-old RAF serviceman vanished.
Corrie, from Dunfermline, has not been seen since being captured on CCTV in the early hours of Saturday September 24 after a night out with friends, and the police investigation has yet to come up with any concrete leads.
With the widespread search continuing, Martin, who works as an oil rig worker, has appealed for anyone who might know something about Corrie's disappearance to come forward.
"I'm frustrated and desperate," Martin said.
"I would do anything to get my son back.
"Corrie has now been missing for three weeks and all our focus is on him."
Volunteers have been continuing to scour the countryside around Bury St Edmunds amid suggestions that Corrie told at least one person he intended to walk the nine miles back to his base at RAF Honington.
Corrie, who was wearing white jeans, a pink Ralph Lauren shirt and suede Timberland boots, was spotted on CCTV at 1.20am eating a takeway and stopped to have a nap in a doorway.
He was then seen on cameras at 3.20am, and that is where the trail has gone cold.
Missing person leaflets have been handed out every day since his disappearance, and police are also asking local people, businesses and landowners across the Bury St Edmunds, Barton Mills and Honington area to check any outbuildings and property in the ongoing bid to find Corrie.
TV personality Delia Smith was among those highlighting the search at Norwich City's home game against Rotherham, while a massive sign has also been erected at a roundabout on the A11 to capture the attention of motorists heading north.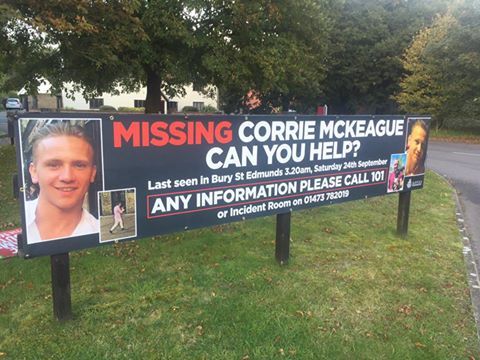 "I can't thank everyone enough for what they are doing," Martin added.
"This seems to have touched people but we just need to get to the one who has the information that can help us find him.
"We need people still to come forward to move this investigation forward.
"Someone must have seen something or know something and I'm pleading for these people to come forward.
"They could have information that could be the key – people don't just vanish."
Corrie's mum Nicola Urquhart has thanked members of the public for their continued messages of support and is holding out hope her son can be found.
"Corrie does the same thing every time he goes out. He is an absolute creature of habit and will leave on his own," she commented.
"He will get food and may have a sleep before he goes home. Nothing in his behaviour was even remotely unusual and the boys he was with would not have been able to stop him.
"What was absolutely out of character is that he wouldn't contact one of us, his girlfriends or the boys from the base. He would get in touch with somebody."