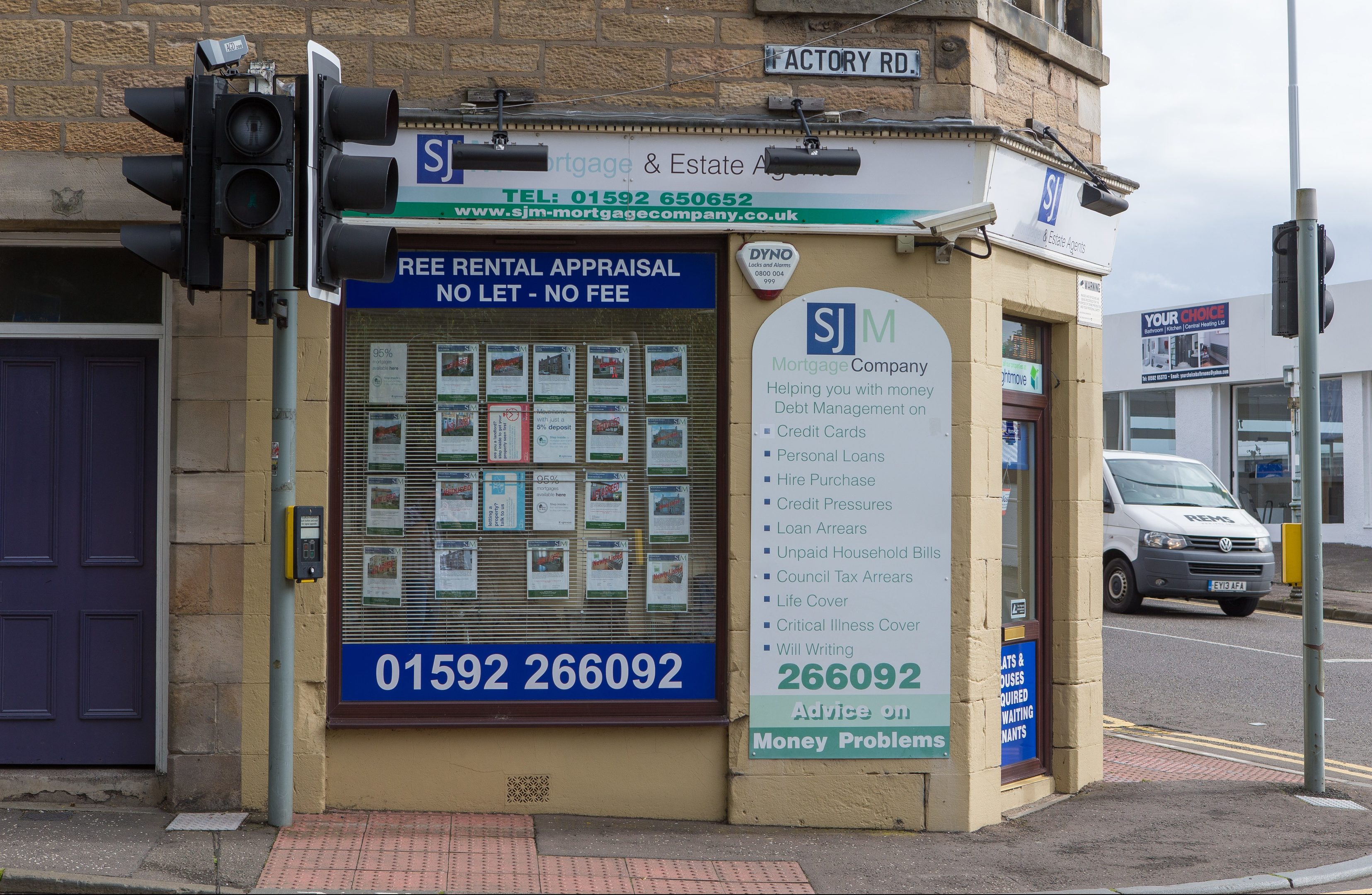 A criminal investigation has now been launched into dealings at a Fife estate agents, The Courier has learned.
Mystery still surrounds the status of SJM Mortgage and Estate Agents in Kirkcaldy after numerous tenants and landlords complained that deposits and rent money had not been paid or passed on for months.
Dozens of people have now come forward alleging that rent paid to the company has not been given to landlords, and that deposits on properties have not been returned.
Fife Council's trading standards department has been looking into the issue in recent weeks, but it has now emerged that Police Scotland are following up formal complaints made to them about the company in question.
A Police Scotland spokesman confirmed: "Police in Fife are investigating reports of fraudulent activity at an estate agents in Kirkcaldy.
"Our inquiries are ongoing."
Disputes between tenants and landlords are seen as civil matters, but the retention of deposits is treated differently.
Under the law, letting agents have a maximum of 30 working days to transfer money to a third party tenants' deposit scheme or face the prospect of criminal charges.
The Courier has repeatedly tried to contact the office in Factory Road, which has been closed for weeks now, to no avail, and various people who claim to have been left out of pocket have complained the company has not been answering calls or e-mails.
Kirkcaldy MSP David Torrance was first approached about the situation last month and said he had been taken aback by the number of people affected.
"An alarming number of constituents have now contacted me regarding their experiences," he told The Courier.
"It has become distressingly clear that many landlords and tenants have lost considerable sums of money through rent payments via SJM.
"I can confirm that my office has met with representatives from the relevant authorities, their investigations are now well underway and I am working closely with them to offer support in uncovering the full story of what has happened with SJM.
"I have no intention of being complacent with this issue.
"The authorities involved share my conviction that this matter must be dealt with as urgently and as thoroughly as possible and that those responsible must be held accountable for their actions."
Mr Torrance also urged anyone affected by the situation, and who has not already done so, to contact Citizens Advice as soon as possible on 03454 040506.