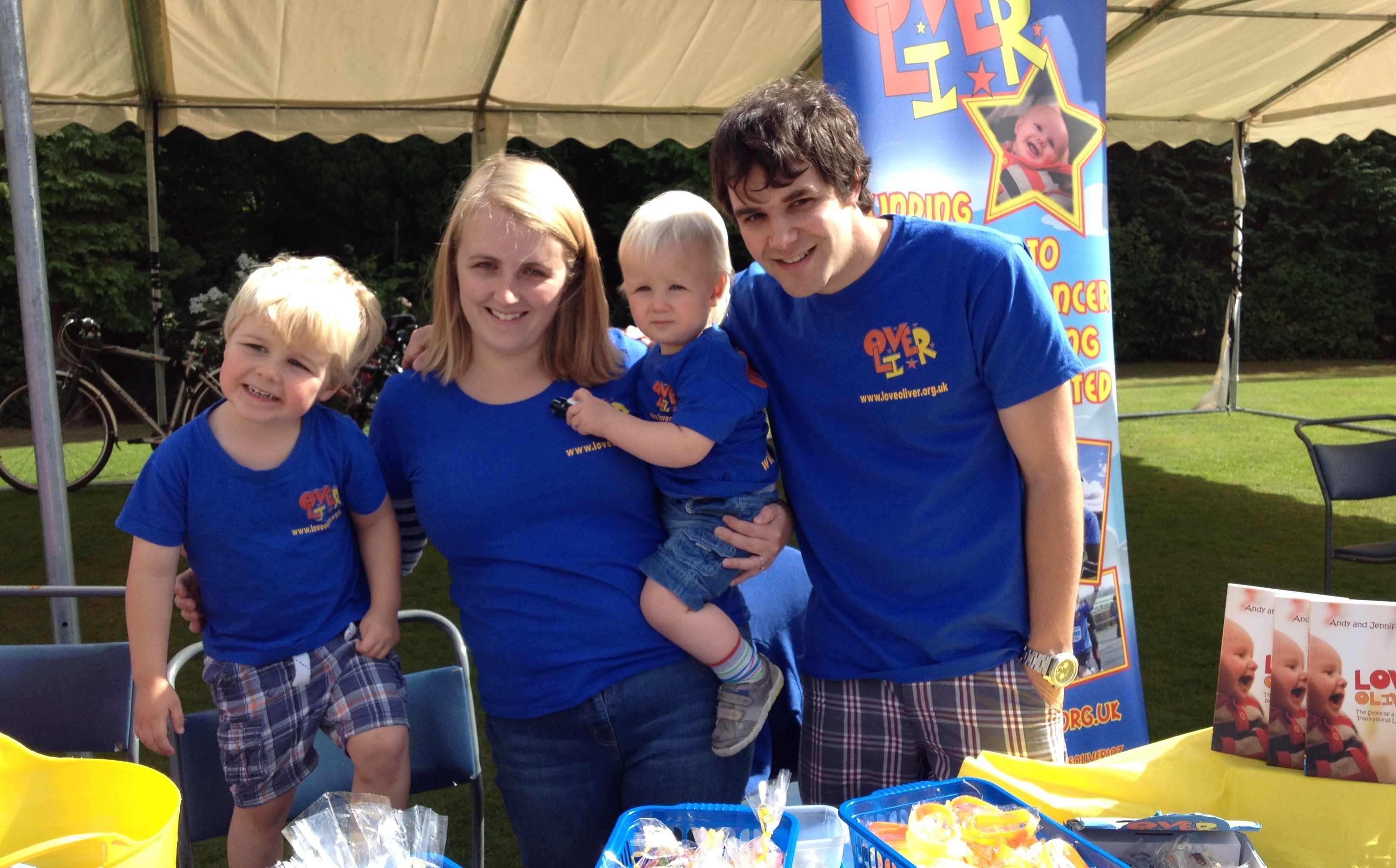 A Fife couple have been named Points of Light, in a poignant reminder of their late son.
Jennifer and Andy Gill, who have become the charity champions behind LoveOliver since the loss of their little boy, have been honoured by Prime Minister Theresa May for their voluntary work.
Their award has an added significance for the Leven couple, as Jennifer explained.
"On the back of the charity's Christmas cards there is a quote that light shines in the darkness and darkness cannot extinguish it.
"We have always used that on the Christmas cards, and it is nice to think his life is shining brightly in what is a dark situation," she said.
The couple founded LoveOliver in memory of the son they lost when he was just 24 weeks old.
Born in July 2010, with a rare and aggressive form of cancer, Oliver continued to smile as he underwent gruelling chemotherapy.
Sadly, he passed away at home that Christmas Day.
Jennifer and Andy were compelled to help and so LoveOliver was set up to fund research into childhood cancers and support families.
They have now raised more than £360,000 which is funding research at Newcastle University and provides every child being treated for cancer in Edinburgh and Glasgow with a £50 food voucher.
Now that work has been recognised as they became recipient 588 and 589 of the award which recognises people who make a difference and inspire others.
In a personal letter to Jennifer and Andy, Mrs May said LoveOliver was "doing so much" to support families with poorly children.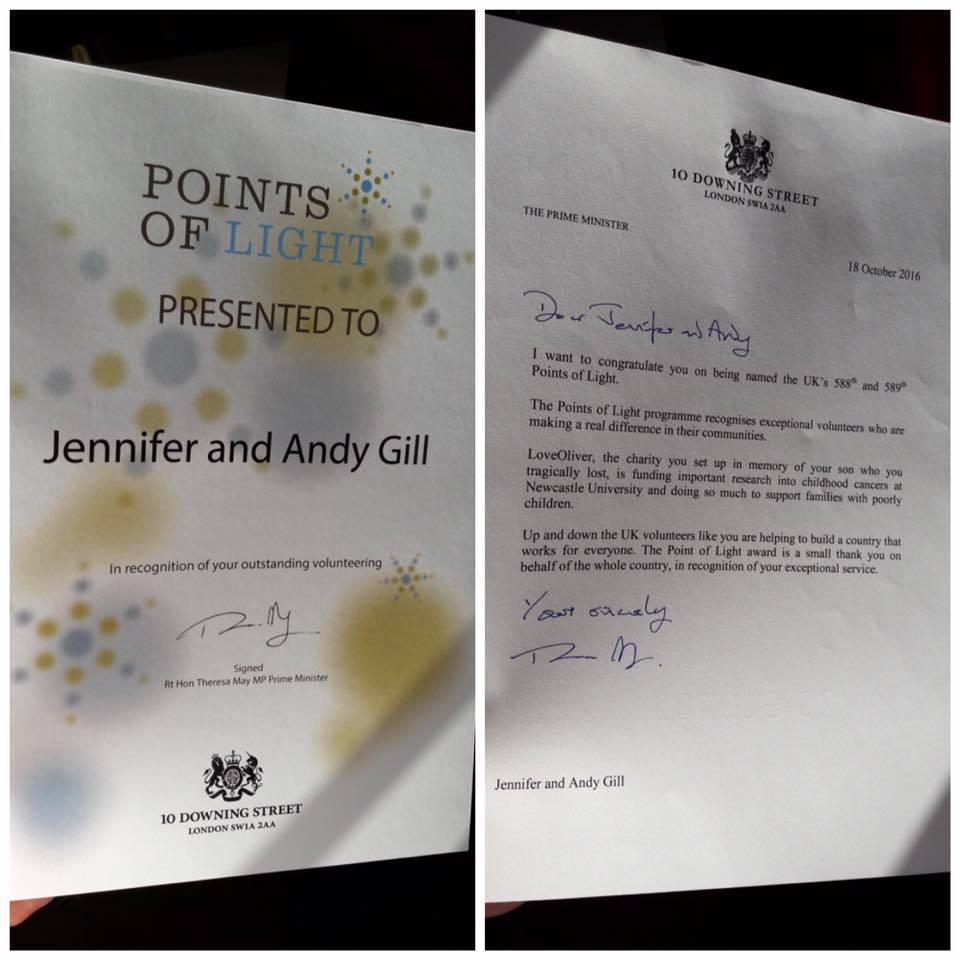 The recognition came out of the blue for the couple.
"It is a small charity and just to have it recognised means a lot to us," added Jennifer.
Points of Light was developed in partnership with the successful Points of Light programme in America and was first established by President George H W Bush.
More than 5,000 American Points of Light have been awarded and both President Bush and President Barack Obama have publicly supported the partnership with Points of Light UK.
The couple added: "We are delighted to receive this award and it means so much to us to see LoveOliver being recognised in this way.
"Our beautiful boy's inspirational life and legacy give us daily motivation to do all we can to help fund much needed research into childhood cancer and to provide invaluable practical support to families affected by it.
"We are very grateful to everyone who makes the work of LoveOliver possible and are really proud of what the charity has become.
"We are honoured for LoveOliver to be seen as a Point of Light in the darkness of childhood cancer."