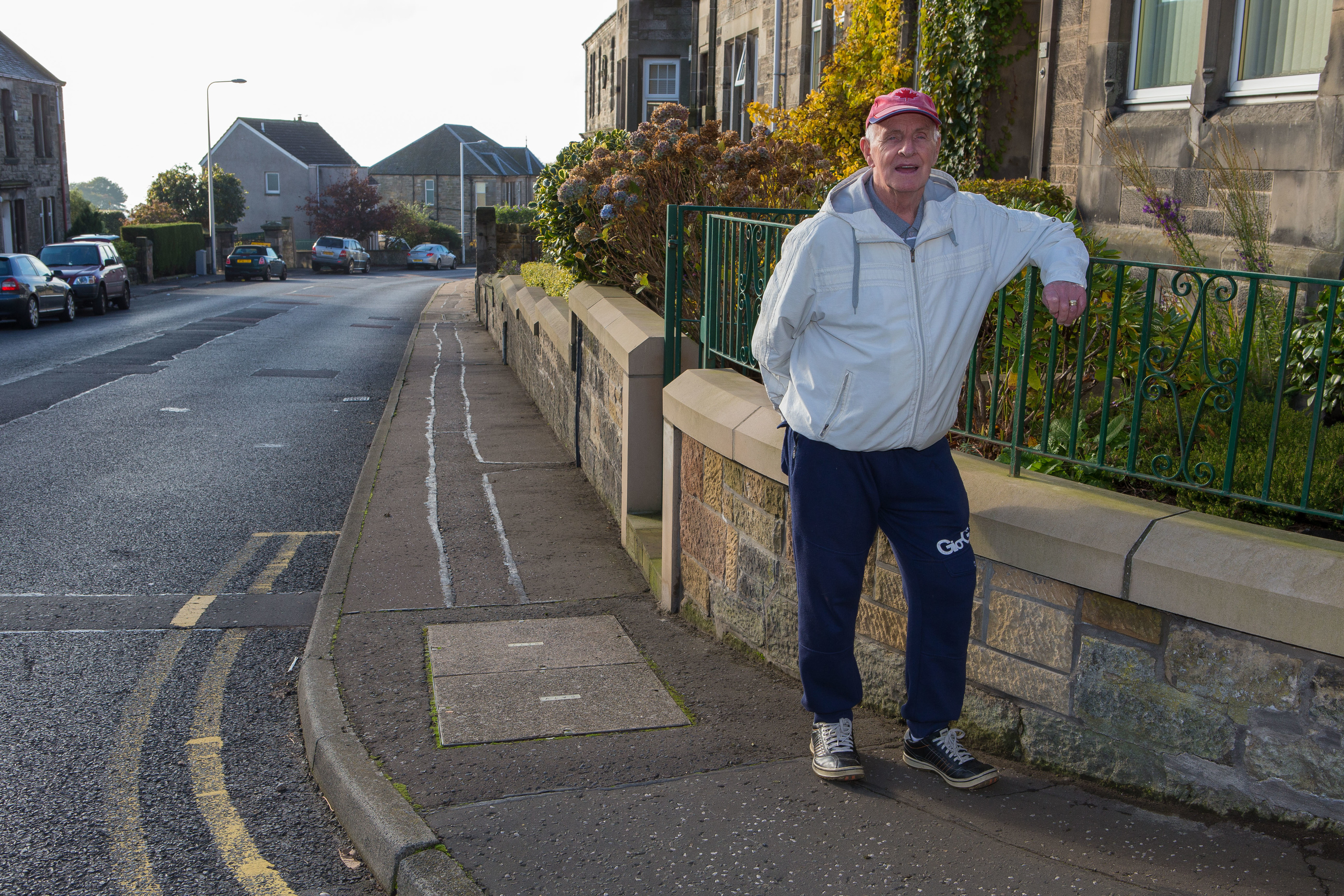 Reducing the speed limit through a Fife town will not improve road safety, it has been claimed.
Local councillors are expected to give their backing to a new 20 mph speed limit on Normand Road in Dysart when they meet at Kirkcaldy's Town House this morning.
The new limit through the heart of the town would form part of a £60,000 range of measures aimed at cutting traffic speeds in Dysart and Kirkcaldy's east end.
However, Normand Road resident Tom Nisbet has claimed more will need to be done to deter drivers from putting their foot down.
With the garden wall of his home having been rebuilt several times due to cars crashing into it, he said that only speed cameras would get the safety message across to motorists.
The 74-year-old said: "It is a problem and every night these drivers – men and women – are out and coming down the hill with cigarettes and mobile phones in their hands.
"Putting up speed humps and bumps would be one thing, but getting cameras up would be the only way to get these people off the road.
"I've been outside and these cars are bombing along the road. If I fall over or step back then I wouldn't stand a chance."
Earlier this month, The Courier revealed proposals that could see fixed speed cameras installed in villages in the Glenrothes area.
Though funding is still to be sourced for the pilot, the community run schemes would have police backing.
A new 20 mph speed limit has already been introduced on nearby Windmill Road, to coincide with the opening of the Windmill Community Campus.
Raised crossings have also been proposed for both it and Normand Road as part of the effort to slow down traffic and protect pupils on their way to the new Viewforth High School, as well as Dysart Primary School.
In a report prepared for Kirkcaldy area councillors ahead of their meeting this morning, Ken Gourlay, Fife Council's head of transportation, said: "There have been numerous contacts from residents and ward councillors over the speed of traffic on Normand Road.
"Loss of control crashes, which are speed related, have resulted in injuries and damage to some boundary walls.
"On that basis it is appropriate to introduce a 20 mph zone on Normand Road."
jowatson@thecourier.co.uk.