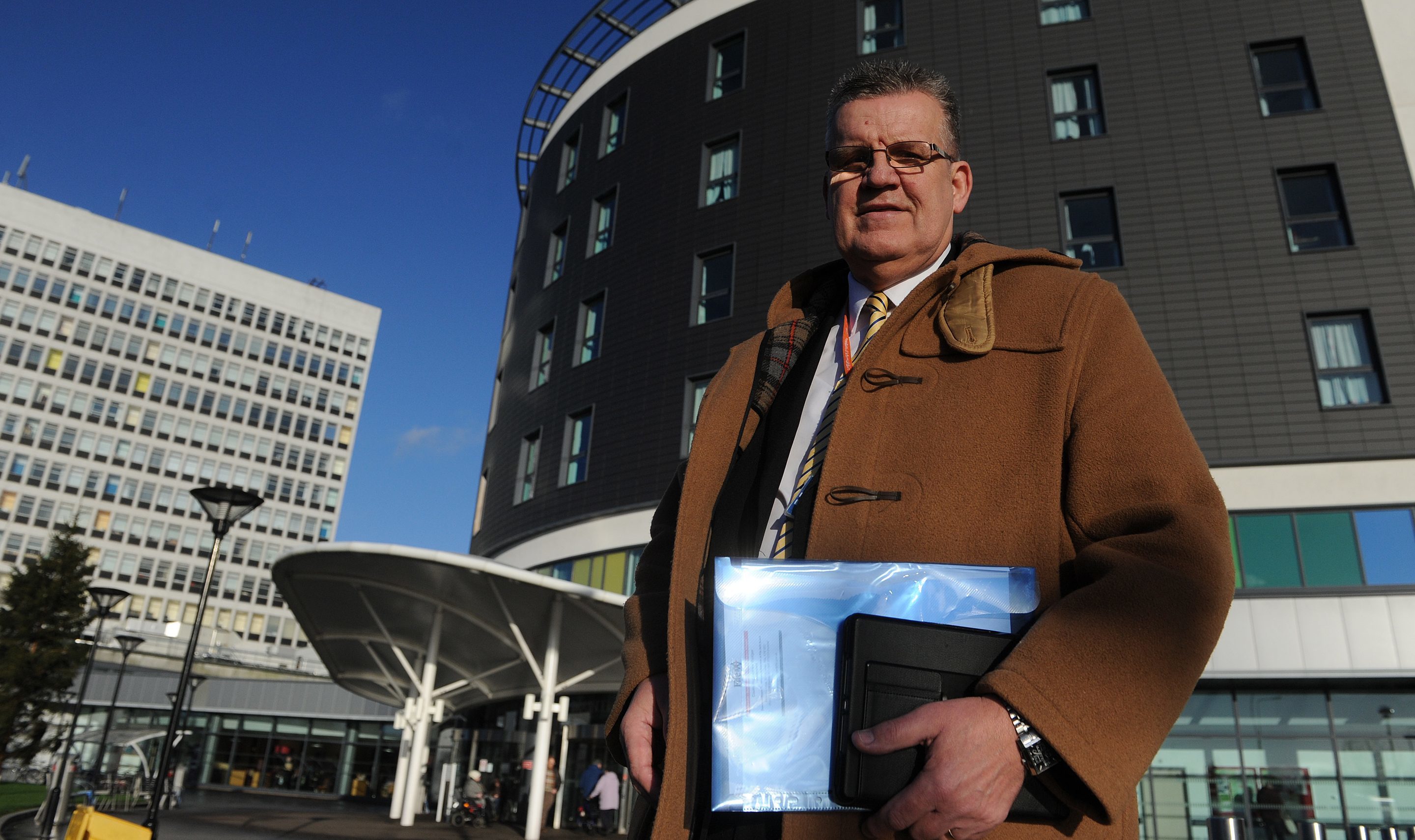 Pharmaceutical companies have been likened to Dick Turpin committing highway robbery on the UK's health services.
The comments from NHS Fife board member Andrew Rodger came amid revelations that the health service is paying £262 million more a year for drugs than in 2010.
That is enough to pay 7,000 junior doctors earning £37,000 each.
Mr Rodger accused drugs companies of ripping off the NHS and called on the UK Government to do more to help struggling health boards manage their bills.
At a time when health services are facing tens of millions of pounds worth of cuts simply to make ends meet, the average cost of unbranded generic drugs has risen by 14.4% in the last year.
The price of some medicines has gone up by a whopping 1,000% and, in the most extreme case, the price of a packet of hydrocortisone steroid tablets has shot up from 70p to £85 since 2008 – a staggering 12,500% increase.
Mr Rodger, a veteran health campaigner and Fife councillor, was speaking at an NHS Fife board meeting where members heard that despite a number of efficiency savings a £7.6m overspend was expected by the year end.
More than £2.4m of this is due to an increase in GP prescribing costs, a figure which is expected to increase.
Regulation of the price of drugs in Scotland is a reserved matter and a bill seeking powers to control the cost of generic medicine is making its way through the UK Parliament.
But Mr Rodger demanded immediate help to allow boards to cut costs.
"We are putting people under pressure in the health service because these companies are ripping us off," he said.
"This bill should be called the Dick Turpin Bill because it's nothing less than highway robbery.
"While we are asking managers and clinicians to draw as much as possible from the service, these companies are still getting paid."
He said the UK Government must have been aware of the situation years ago and added: "The Conservative Government should be giving us money to fill this gap."
NHS Fife medical director Dr Frances Elliot said the board was working hard with pharmacy colleagues, clinical teams and GPs to try to cut prescribing costs locally.
"It's also about us being smart and assessing across Scotland where the best cost effectiveness is," she said.