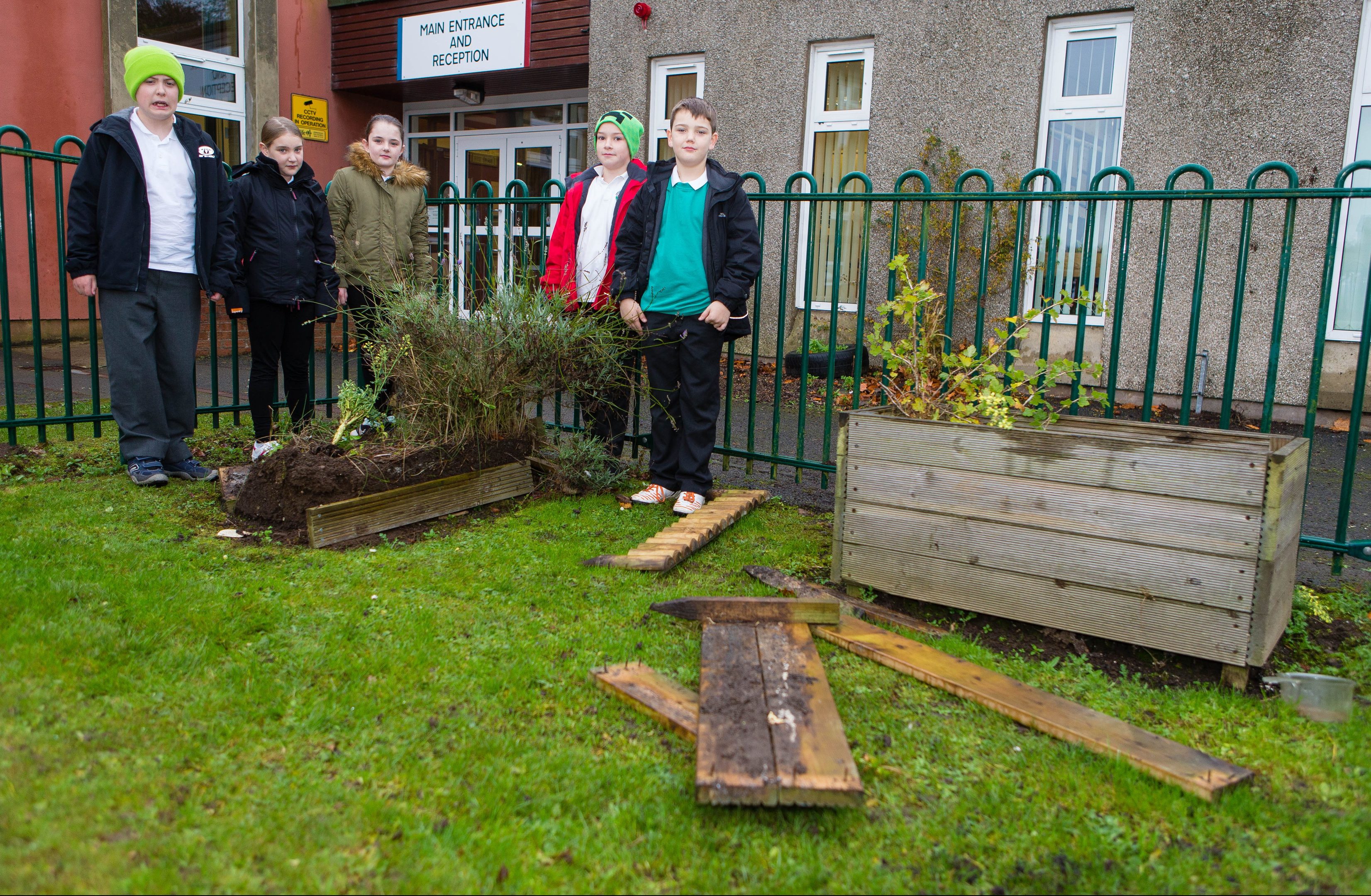 Heartbroken teachers and children at a Glenrothes school have appealed for help in catching the heartless vandals who destroyed seven years of hard work in one evening.
Staff at Pitcoudie Primary arrived at school on Wednesday morning to find a scene of devastation after local youths targeted a communal garden which has been tended to by dozens pupils over the years.
A memorial bench to Logan Carrie, the youngster tragically killed on the A92 in February 2015, was one of two wooden benches broken up and dumped in nearby woodland – presumably for some sort of makeshift bonfire.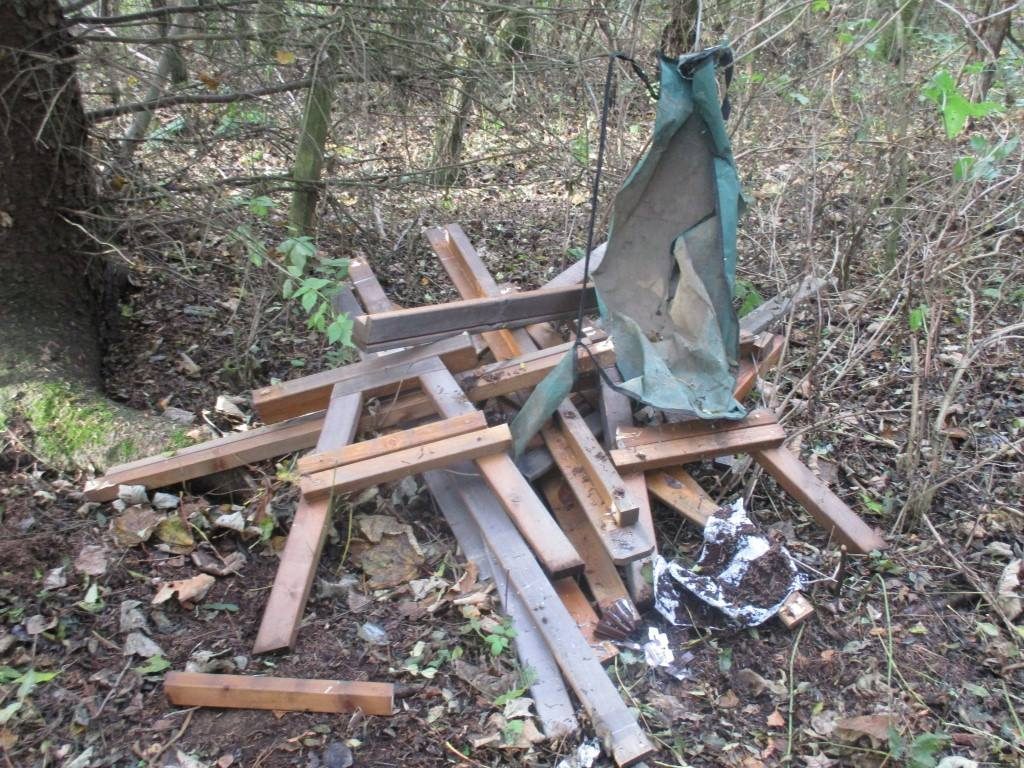 Mercifully, a specially made wooden locomotive planter, which was chosen by classmates and members of the school's Parent Teacher Association due to Logan's love of steam trains, had been moved elsewhere and has remained untouched.
However, planters and pots have been smashed, plants specially planted for the winter have been pulled up, the roof of a playground shelter was damaged, and other items have been tossed around.
"We just arrived in the morning to see this carnage and we don't know who has done it," said P6 teacher Craig Thomson, who has been heavily involved in developing the communal garden area.
Mr Thomson went on to reveal that the school has had various offers from local individuals and businesses offering to help repair the damage, and thanked everyone who has posted messages of support on social media.
For more on this story, see Friday's Courier.