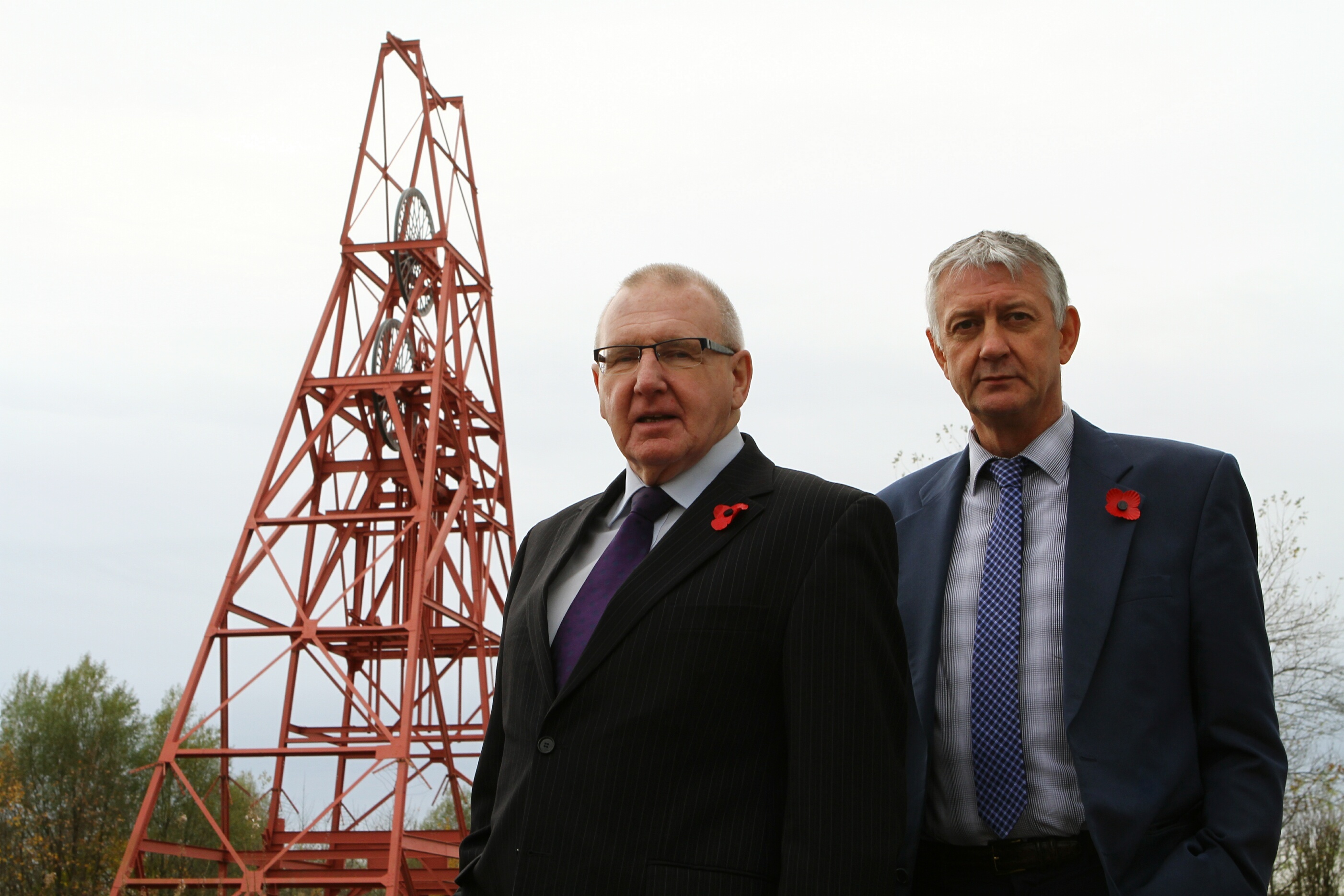 Two former Fife miners have joined growing calls for the Scottish Government to "shine the light of truth" on policing tactics during the 1984/85 strike.
Bob Young and Tom Adams claimed they were subjected to "organised state thuggery" as they were beaten and arrested while picketing various pits during the bitter dispute.
They say it is vital a Scottish inquiry is held to secure justice for the hundreds of miners convicted, sacked and blacklisted more than three decades ago.
The pair, who are both now Labour councillors in Fife, were speaking days after Home Secretary Amber Rudd ruled out a public inquiry into clashes between miners and police at Orgreave in South Yorkshire.
They said it was clear political interference impacted on policing north of the border.
Mr Young, 73, a former NUM chairman, claimed events at Hunterston coal terminal near Motherwell were a pre-cursor to the violent scenes at Orgreave.
"At Hunterston they got us boxed into an area and contained us and brought horses," he said.
"Horses and dogs were used at Hunterston long before they were at Orgreave. The policing up here was every bit as bad as the policing at Orgreave."
Mr Young also made allegations of phone tapping after police intercepted miners en route to a picket.
He added: "It's not just about policing though, it's about everything that went on, including trying to starve us back to work. There needs to be an inquiry."
Mr Adams, 60, said: "It was organised state thuggery.When we saw the police coming out of the buses at Hunterston, that was the first military-style policing of the strike.
"They lined up and marched up in groups of about 50, bus loads and bus loads of them. It was really frightening."
Mr Adams, who worked at Frances Colliery in Dysart at the time, claimed he was punched on the back of the head and thrown into a police van before being taken to court where officers were unable to identify him.
He said the denial of an Orgreave inquiry had prompted him to support calls for a Scottish investigation.
"There were more people arrested at Cartmore Pit in Lochgelly in three days, 132 people, than were arrested at Orgreave," he said.
"This is not a witch hunt against individual police officers but we need to right this injustice."
Justice secretary Michael Matheson has rejected calls for a Scottish inquiry, saying it is the responsibility of Westminster.