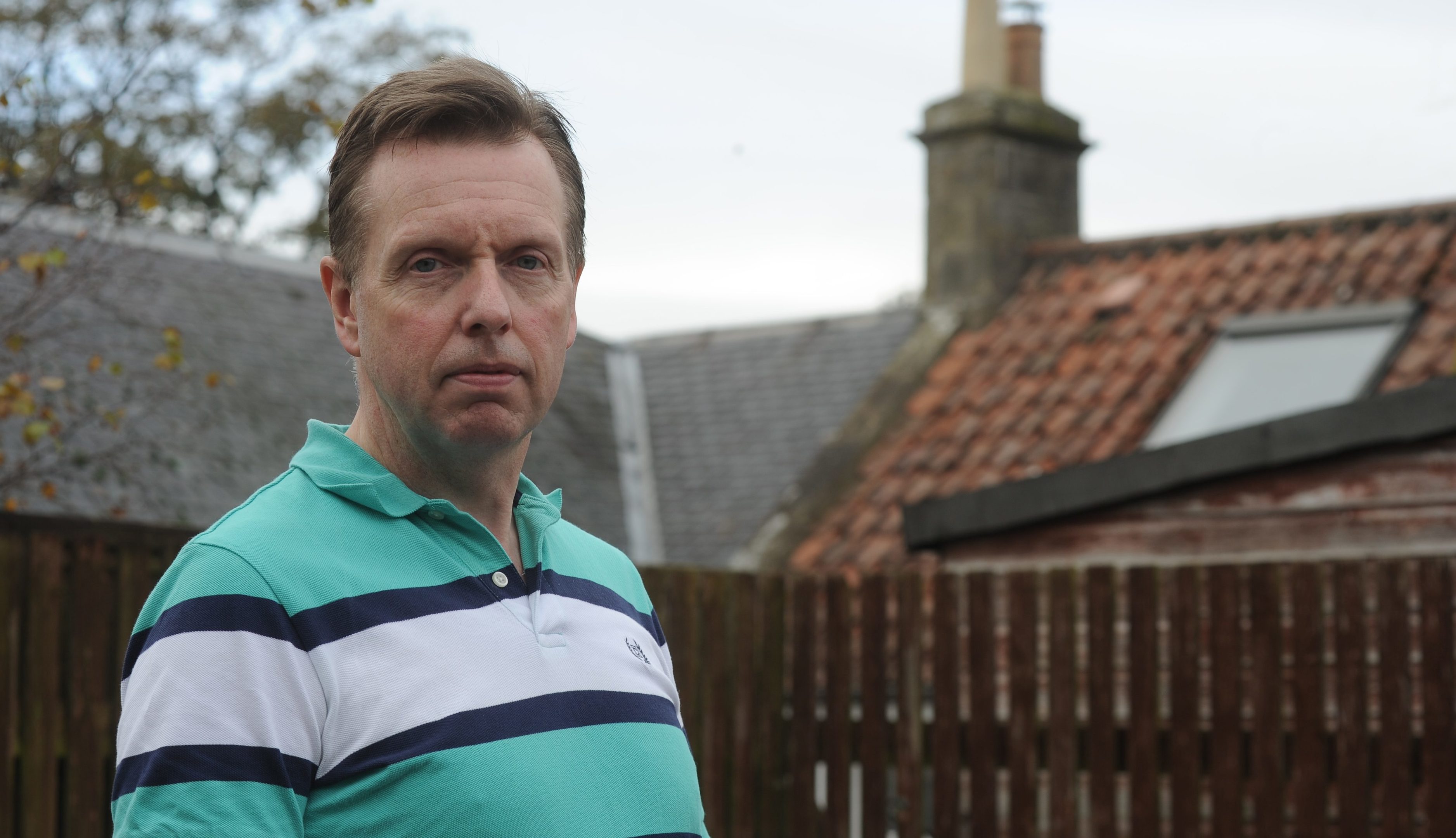 Villagers fighting plans for new houses which they say will threaten road safety have urged a Scottish Government reporter to heed their concerns.
A proposal to build 29 new houses in Dairsie is to be determined by a reporter as developer Campion Homes lodged an appeal after Fife Council missed the deadline.
Dairsie Community Council chairman Mike Gillan said people were worried that road safety would be compromised in the village which is on the main A91 between the M90 and St Andrews.
Other complaints were that flood risk could be increased, one-and-a-half storey houses proposed were too high, extensions on neighbouring houses would look onto gable walls just a few feet away and that the new houses would not integrate with the existing community.
Greater public consultation would, he said, have allowed residents to contribute to a more acceptable design for the development south of Osnaburgh Court.
Accusing Campion Homes of ignoring community opinion, Mr Gillan said: "Our view is that its aim is to make money not build communities."
Against the advice of Fife Council planners, councillors on the north east planning committee decided to oppose the planning application which will be determined following a site visit by reporter Andrew Sikes.
Mr Gillan said: "We are very grateful that the councillors have listened to the community but we are somewhat peeved at the behaviour of Campion Homes, supported by the planning department.
"Campion Homes is quite determined to ignore the opinion of the community.
"Our greatest concern is around safety.
"Traffic around the village can be heavy at times and access to this development will only add to that.
"Access will be through residential streets where children play.
"We are looking to the Scottish Government reporter to also listen to the community.
"We are not stamping our feet saying 'no housing' but if there is going to be housing let's make sure it fits with the community rather than create a separate community."
Cupar councillor Margaret Kennedy was absent from the planning committee meeting but in a statement read out she alleged the process had precluded the opportunity for constructive discussion.
Councillors were told the scale of the development meant public consultation was not a statutory requirement.
Advice from transportation officers was that the increased traffic would not cause an unacceptable increase in road safety risk, while the council's infrastructure services said flood risk would not be increased.
A Campion spokesperson said: "The Local Plan adopted by Fife Council requires a vehicular link from the site on to Osnaburgh Court, therefore Campion Homes is required to provide one.
"If the appeal is upheld, and the Scottish Government reporter requires traffic calming measures on Station Road or any other road improvements, these will be provided.
"Only the gables of single storey houses or garages with hipped roofs will face onto the rear gardens of Osnaburgh Court. The layout has, as far as practicable, safeguarded the privacy, amenity and views of adjacent householders. In particular, generous viewing corridors have been created within the site layout.
"There is no flood risk. The suds pond has been designed by Campion Homes' consulting engineers and has been fully vetted by Fife Council."