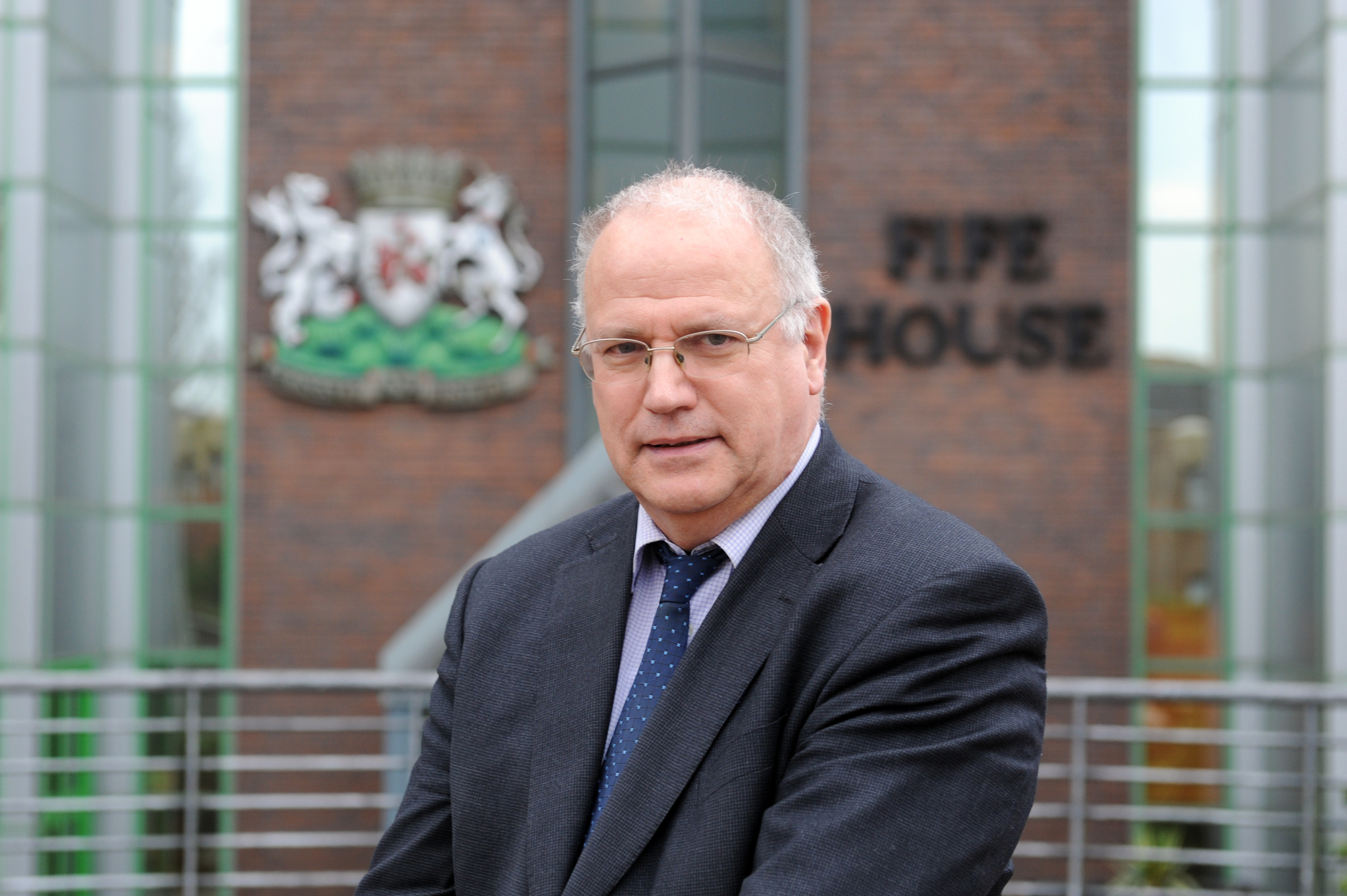 Fife Council  has dismissed as "meaningless" new figures which reveal it is spending almost half the money it brings in from council tax on repaying interest on debts.
Council leader David Ross said only 8.5% of the authority's overall budget was spent on servicing debt.
He added, however, that he would be delighted if the UK Government wrote off all of the debts owed by Scotland's councils following calls from Green MSPs.
Mr Ross was responding to research by the Scottish Greens which showed the equivalent of 47% of Fife's council tax payments goes towards reducing the local authority's long term debt of nearly £690 million.
Much of the money goes to the UK Treasury.
The Greens are calling for the debts to be written off so that Scotland's councils can focus their resources on protecting public services.
The report also found that Scotland has the highest proportion of public finance initiative (PFI) debt per person in the world.
The intiative, which lets local authorities borrow money from the private sector to pay for new infrastructure, has been used to fund 12 new schools in Fife.
Mark Ruskell, mid Scotland and Fife MSP for the Scottish Greens, said: "Given the incredibly difficult decisions local authorities are having to make just now as they consult on next year's budgets, it's unacceptable that councils are using council tax revenue to deal with historic debts that enrich private banks and the UK Treasury."
He added: "We are facing huge cuts to frontline services like education and healthcare in Fife, with a potential £115 million funding gap over the next three years.
"Yet at the same time Fife Council are trying to repay unethical loans from our own Government."
Mr Ross responded: "We spend almost £1 billion every year delivering vital services to the people of Fife.
"This money comes from a variety of sources and council tax represents only 18% of our income.
"Each year we spend 8.5% of our overall budget on servicing debt.
"However if the UK Government were to write this off we would be delighted to spend all funding available to us investing in and protecting public services for local people."