A doorbell camera has captured the dramatic moment a car crashed into the side of a house in Kirkcaldy.
The footage shows the blue BMW X5 colliding with a wall before smashing into the property on Clarimalt Drive.
The occupants of the car can then be seen getting out.
No one was hurt but Sharon Herd and her three children, who were not at home at the time, have been unable to return to the house since the incident at around 8.30am on Monday.
The 31-year-old, who was staying with her mum when it happened, says it is a miracle that there were no injuries or fatalities.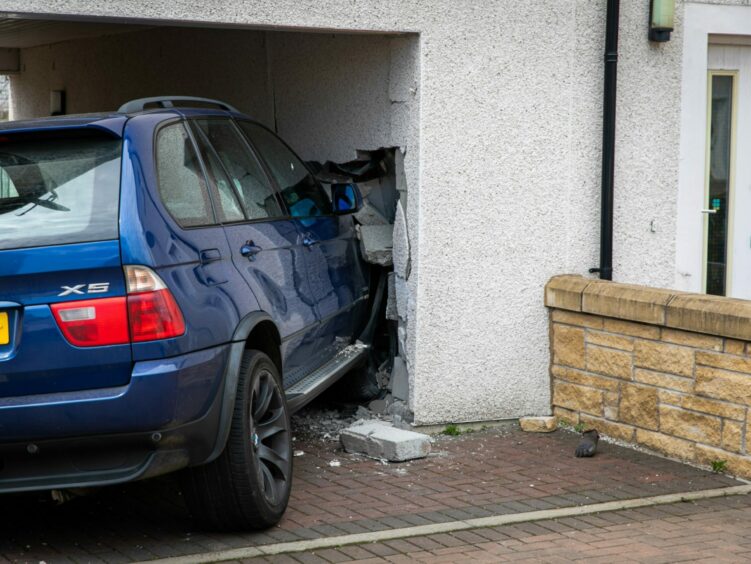 "We got the call just before 8.30am this morning to say a car had crashed into my house," she told The Courier.
"I came straight home and was shocked to find the fire crews and police already here and the car stuck right through the wall of my house.
"I can't believe it's happened and it's so lucky that nobody has been seriously injured or worse.
"Normally we'd be getting ready to leave for school around the time of the crash so I dread to think what may have happened if we had been here.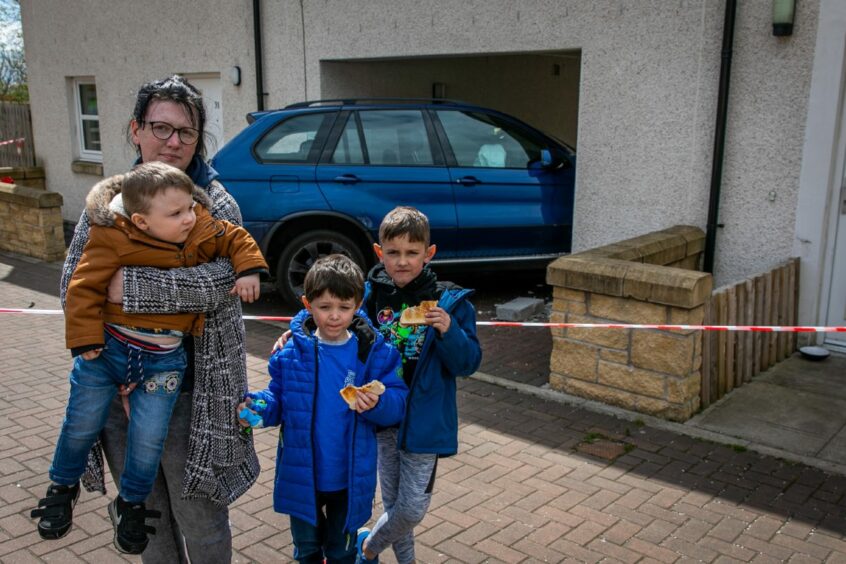 "The crash has made us effectively homeless. Along with the structural damage, which is extensive, the car has smashed the main electrical power cables to the house.
"I can't enter the property as it's been deemed too dangerous and engineers are now assessing the extent of the damage.
"Because the vehicle is resting on the power supply, the car can't be lifted away, so it could be some time before they work out a way to isolate the power."
Miss Herd, who lives at the council house with her children aged eight, five and two, will now have to stay with her mum Mary – who she cares for full-time.
'One of my grandchildren could have been killed'
Mary, who is disabled, said: "Looking at the extent of the damage I'm just so relieved that Sharon and the children we not there.
"It makes me go cold to think that one or more of my grandchildren could have been killed had they been there."
Neighbour Kinga Swider says she was woken by the impact of the crash.
She said: "It was about 8.20am when I was woken by a loud bang.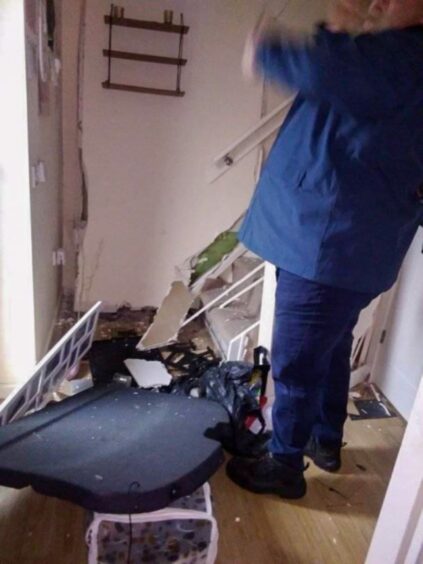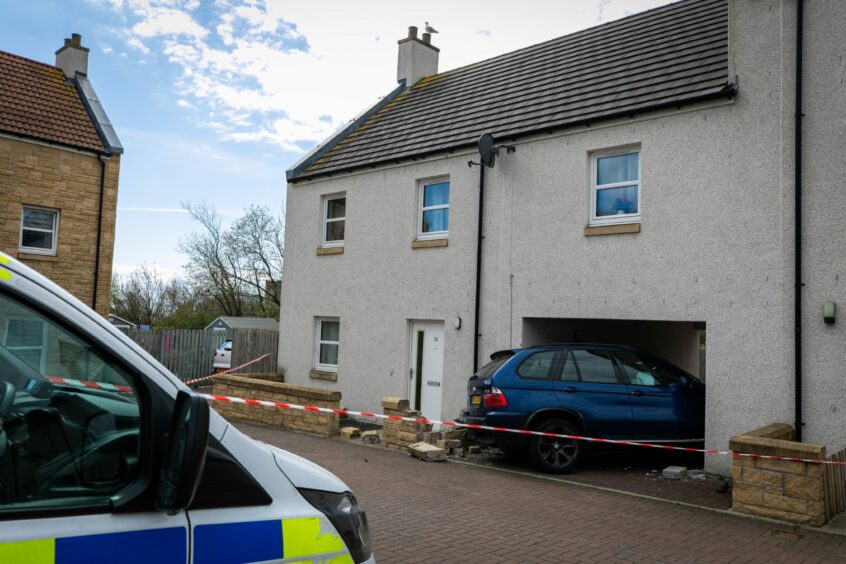 "I had no idea what it was until I looked out of the window and saw others coming out into the street.
"Then I saw the car stuck right through the wall of the house.
"My doorbell camera captured the car as it careered right into the house."
Fire crews, including heavy rescue specialists, were sent to the scene of the crash and remained there until around 9am.
Police have confirmed their investigation into the cause is ongoing.
Fife election candidate vows to fight on after car was spat on