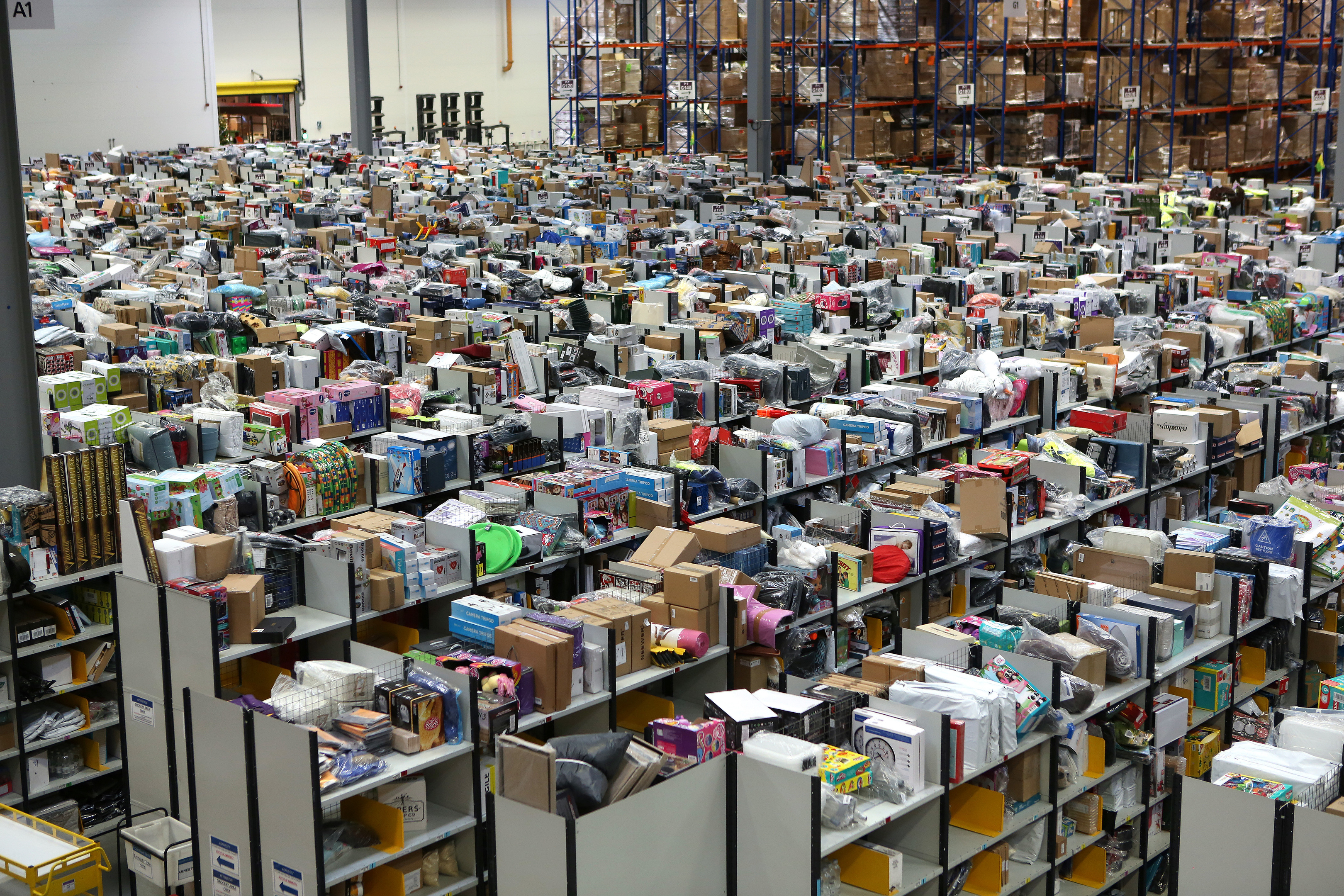 Questions have been raised about the public's safety after plans to sell alcohol from Amazon's warehouse in Dunfermline were given the green light by councillors.
The online retail giant has been granted a provisional premises licence by Fife's Licensing Board by a narrow 5-4 margin, allowing the firm to sell alcohol from its Fife fulfilment centre — which, at 1,000,000 square feet, is the biggest in the UK.
The company has previously only sold alcohol from its premises south of the border, although a similar licence was granted for Amazon's Gourock facility by the Inverclyde Licensing Board earlier this month.
However, the controversial proposal for a so-called 'online off-licence' based in Fife has been described as a "major game changer" by one local publican, who believes the move could lead to a surge in hazardous drinking and increase the likelihood of children being able to access booze.
Jeff Ellis, from The Bear Tavern in Newburgh, submitted an official objection against Amazon's plans and argued that it would very difficult to ensure that delivery drivers comply with conditions laid out as part of any licence being granted.
"The delivery drivers have been shown to be under intense pressure, they are often self employed and time for them is very much money, so the temptation would be to cut corners," he noted.
"We're told that if there is nobody with the correct ID then it will be taken back to the depot, but when the costs come out of the drivers' pockets it shows there will be an inherent weakness in the operation. The natural tendency will be to dump it and move on to the next delivery.
"We're in the middle of a retail revolution and there hasn't been an application like this.
"This is all to support Amazon's one-hour delivery time, and we're now facing the very real situation where someone who has had too much already can pick up their phone and order more.
"Whilst there have been home deliveries and internet sales for some time, this is on a totally different scale."
And he warned: "Unless the regulation evolves to match that, it means the whole concept of overprovision becomes academic."
Solicitor David Crank, acting on behalf of Amazon, answered various points raised by board members in relation to staff training and how conditions would be met.
Mr Crank stressed that drivers delivering alcohol would be fully trained, adding that handheld devices carried by drivers would feature prompts for users to follow the Challenge 25 policy.
Alcohol deliveries would have to be signed for, he maintained, and noted that the ability to give an alternative delivery address was not available in relation to restricted products.
Anyone who appeared intoxicated would also be refused delivery, he noted, adding that any allegation of non-compliance would be fully investigated.
"I can't guarantee that any delivery driver will not act dishonestly, but that's the same with any business," Mr Crank insisted.
"Amazon is a business that takes its responsibilities seriously."
Councillors Bill Connor's motion to grant the licence was seconded by Donald Lothian, who requested figures on delivery refusal rates once they were available.
Mr Lothian added that he was "satisfied" procedures will be followed.
Councillors John Docherty and Andrew Rodger moved to refuse the application, raising their fears about non-compliance, although the board voted in favour of approval.