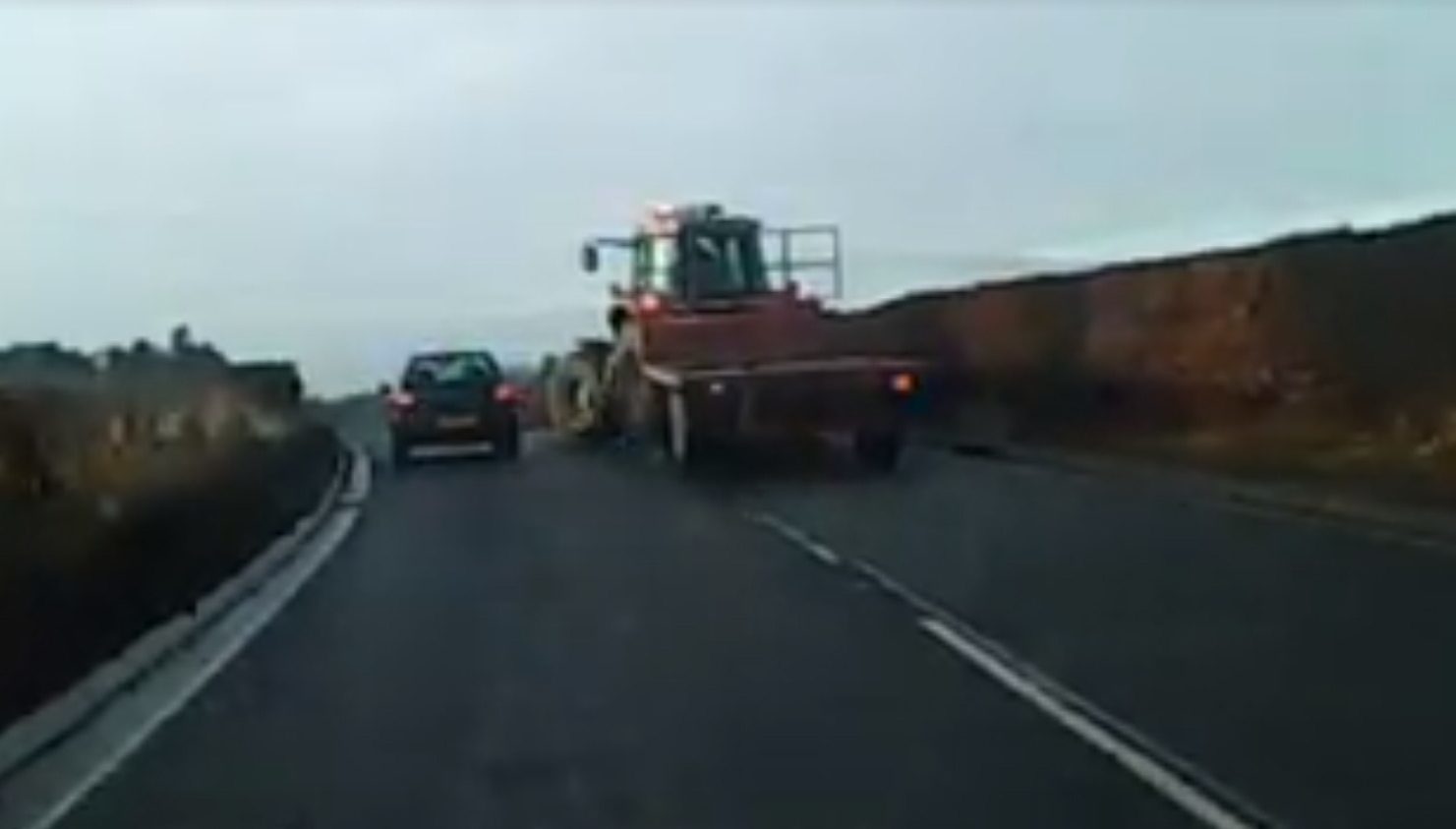 Shocking footage of the moment an impatient driver almost crashed into a tractor has been posted online.
The video, which was uploaded to Facebook at the weekend, shows the black hatchback travelling behind the agricultural vehicle on the A91 in Fife.
As the tractor, which was towing a large trailer, indicates left and pulls to the right to take the corner, the motorists slips through the gap and forces the tractor driver to slam on the brakes to avoid a collision.
The video was posted online by Douglas Cairns, who said it was captured on his dashcam as he drove between Auchtermuchty and Strathmiglo on December 8.
He branded the driver of the black car an "idiot", adding that they had disappeared into the distance "with a lead foot".
The footage, which has been viewed 49,000 times, attracted dozens of comments.
Wayne Thornburn wrote: "It happens all the time some people have not a clue how a tractor and trailer turn", while Lizzie Spencer added: "This happened to my uncle and the insurance people paid out to the driver that ran into him."