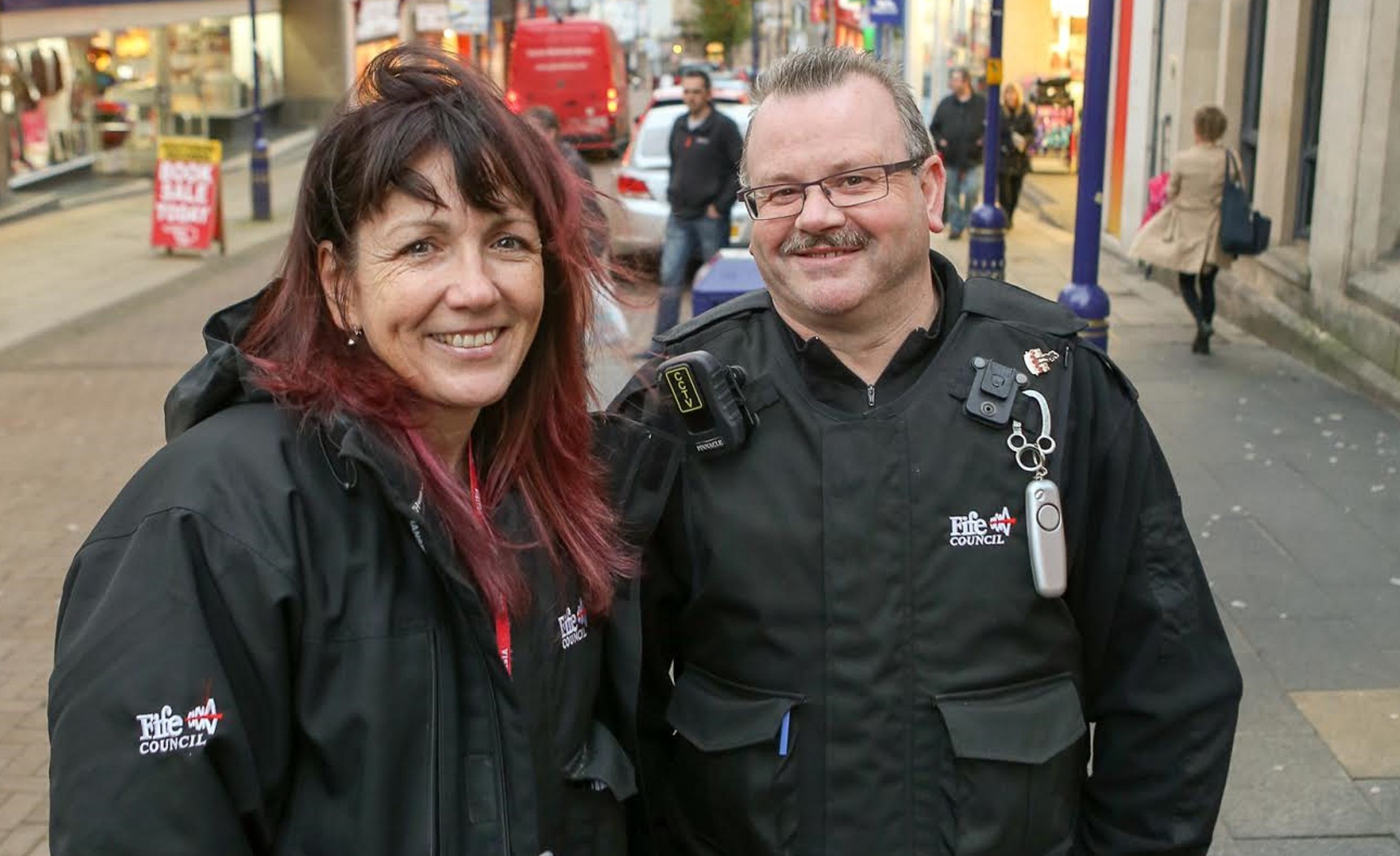 A fly-on-the-wall documentary looking at life for Fife Council workers continued on Wednesday night as it emerged the BBC Scotland series has been a huge hit with viewers.
Episode two of 'The Council', which takes an in depth look at day-to-day goings-on at Scotland's third largest local authority, aired on BBC One Scotland at 9pm and once more looked at the highs and the lows of life in the Kingdom.
The final episode of the programme is due to be screened on Wednesday December 21 but, if early ratings are anything to go by, there could well be a clamour for a second series.
Rough overnight figures revealed that around 357,000 people tuned in to see episode one, which featured Motorhead fan Davey moving to a new home in Methilhill, giving BBC Scotland a 19% share of the TV audience north of the border at that time.
That's roughly the same as the entire population of Fife, give or take 10,000 or so – although viewers have been spread throughout Scotland.
"It was a really strong performance that shows the audience appetite for compelling everyday life stories from Scotland," a BBC Scotland spokesperson said.
Episode two moved the focus across Fife and featured housing officers Stacy and Catherine helping a woman, pushed to desperate measures, to keep warm after her gas was cut off.
Environmental officers Cat and Frank were seen in Dunfermline tackling various challenges – including abusive tenants – when countering fly-tipping, littering and dog fouling,  while Dunfermline was also the backdrop for Nicola, who is desperate for the council to provide care for her severely autistic son Curtis when he leaves college.
There were also light-hearted moments featuring driver Michael, who was rushing to make deliveries of hot meals to elderly and disabled people in Cupar and St Andrews but still found the time for a moment of flirting with one lady pensioner.
And council registrar Jayne in Dunfermline highlighted her many duties including recording births, deaths and marriages and, as seen in the episode, co-ordinating ceremonies for those people who want to become British citizens.