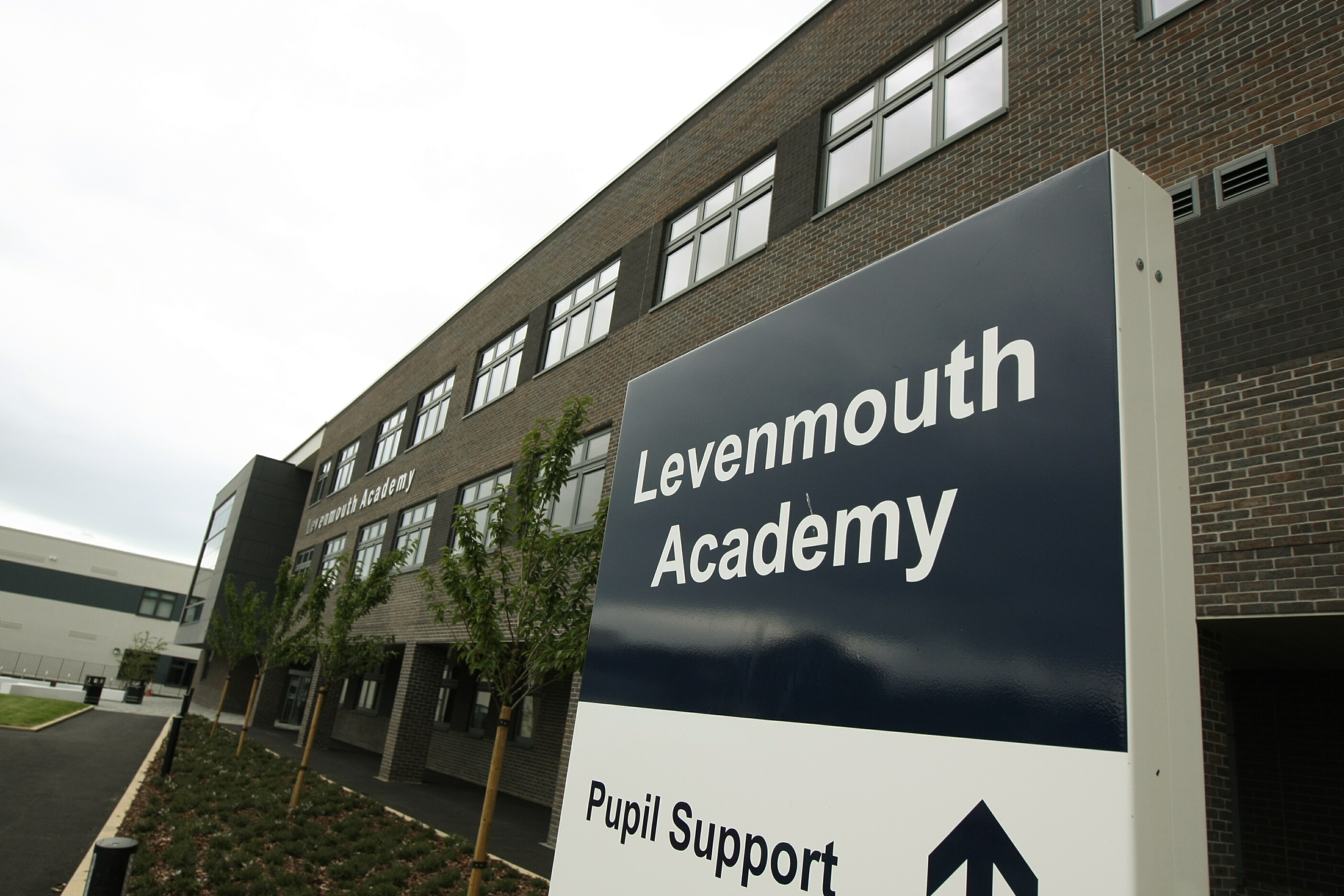 Police were called to a troubled high school last week after a pupil complained he had been "frogmarched" out of class by two teachers.
The boy told officers he had been left with a bruised arm and a ripped bag as a result of the incident at Levenmouth Academy.
An investigation has been launched by Fife Council amid reports both teachers have been suspended, but on Wednesday police said they were taking no action.
The incident is the latest in a string of violent episodes at the school, including an allegation that a pupil threw a can of juice at a teacher's head.
The school, which opened in August this year, merged two secondaries and there have been claims students from the old schools regularly fight each other.
The latest incident, which happened on December 13, comes amid growing concern about discipline in Scottish schools and the ability of teachers to take action against disruptive pupils.
A parent of children at the school said: "Two female members of staff frogmarched a student out of class, and ripped his backpack. He apparently ended up with a bruise on his arm as well."
A Police Scotland spokesman said: "Having reviewed this matter, we are satisfied that no crime took place and no further police action is required."
Fife Council's head of education and children's services, Derek Brown, said the incident was being looked into and it would be inappropriate to provide any more information until this process is complete.
He added: "Parents can be reassured that as a matter of policy Fife Council takes appropriate action to safeguard the wellbeing of both pupils and staff within our school communities."
Seamus Searson, general secretary of the Scottish Secondary Teachers' Association, said a community police officer should be in every secondary school.
He said: "When you get a pupil throwing something or being violent, they need to be taken out of the classroom.
"Due to the teacher shortage, the senior staff who would do that are often covering teaching which makes it difficult. Our advice to members is don't touch children. It often aggravates the situation."