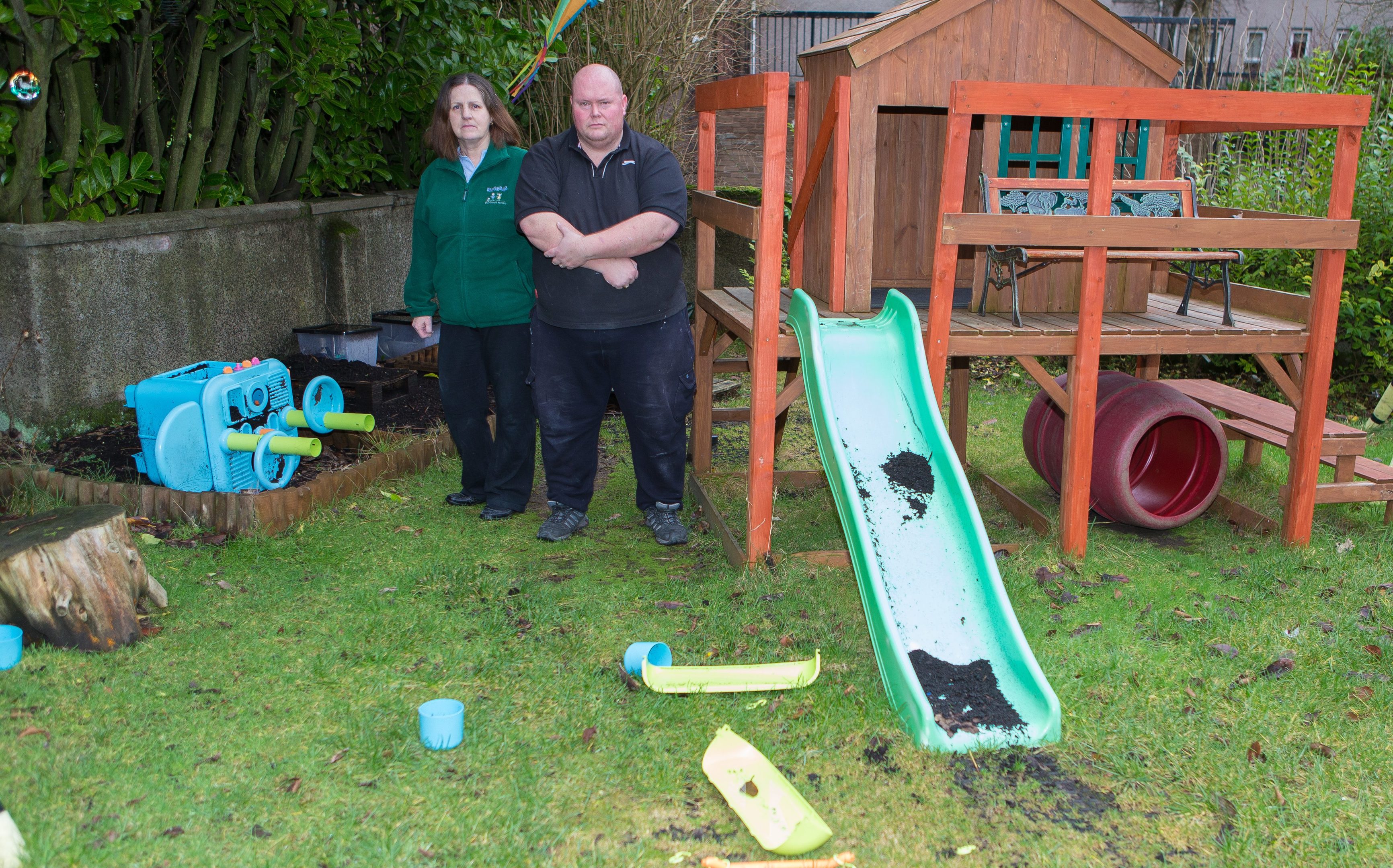 Three youths have been charged in connection with vandalism at a Cowdenbeath nursery on Christmas Day.
Police Scotland confirmed that the trio have been reported following an investigation into the damage caused at Rascals Nursery in Hill Street.
One of those is a nine-year-old boy, while the other two are said to be aged 10.
Outdoor play equipment, including a swing and toy kitchen, was damaged in the incident, while pram stores were destroyed and mud from planters had been strewn across the garden and a chute.
An outdoor tap had also been switched on.
The vandalism was discovered on December 27 when workmen arrived to redecorate inside the building, although owner Brian Miller, who runs the nursery with wife June, revealed that the garden appears to have been trashed on Christmas Day.
Mrs Miller said the outdoor area had been left in an "incredible mess".