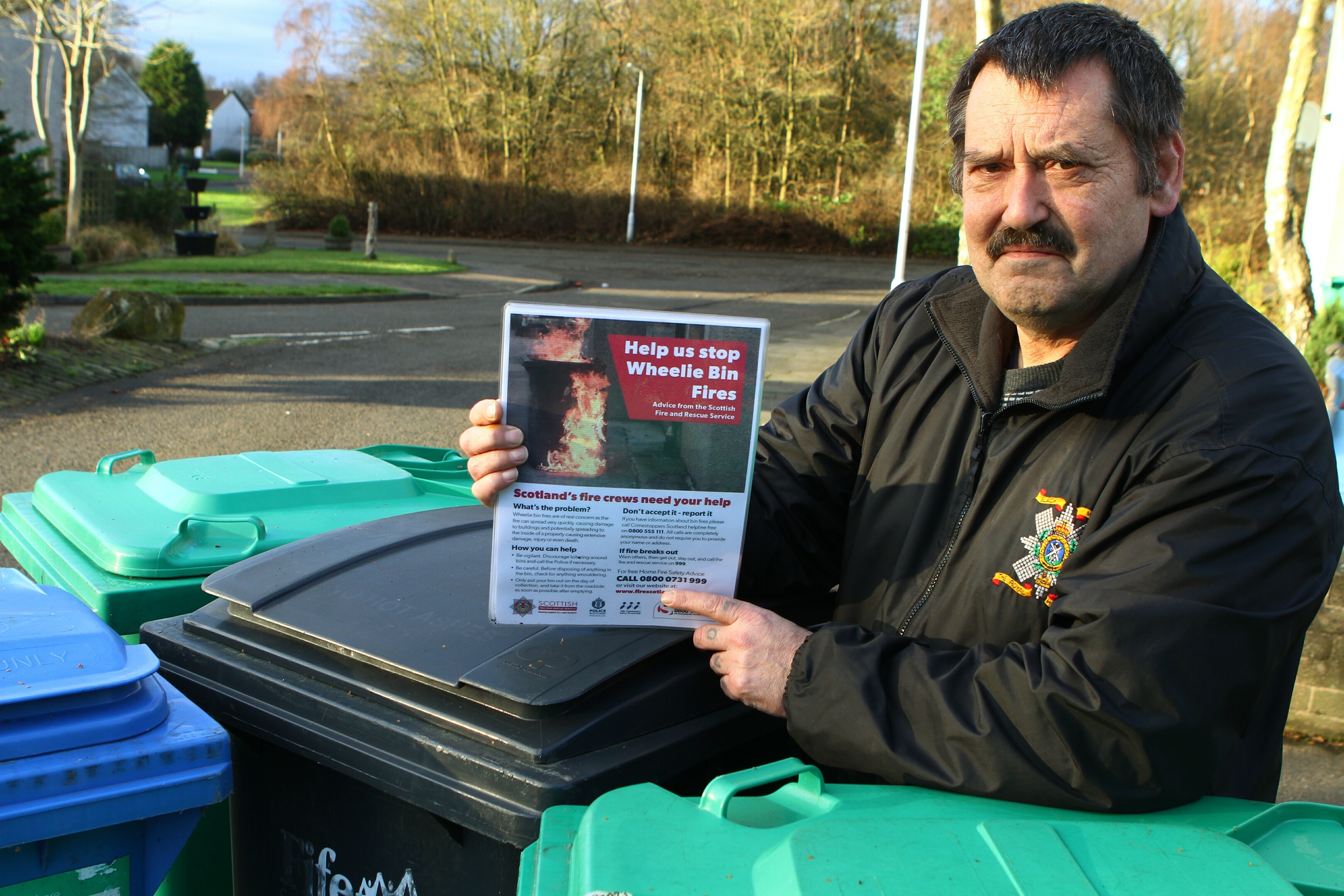 Residents of a Glenrothes neighbourhood are being warned to protect their bins following a spate of fires.
Peter Scobie, the chair of the Pitteuchar, Stenton and Finglassie Community Council, said householders should bring bins into their back gardens after one home was damaged following an act of vandalism.
A bin was ignited next to the kitchen window of a home in Skibo Avenue, causing extensive damage to the exterior of the property.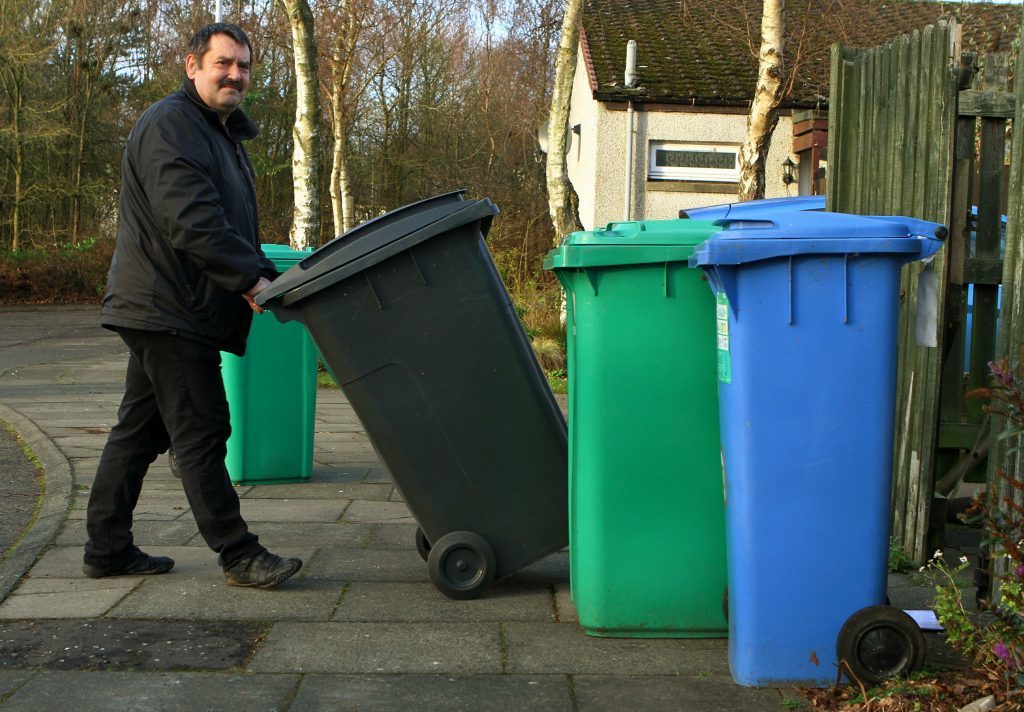 Calling on householders to do what they can to deter the fireraisers, Mr Scobie said he will also be putting up posters provided by the fire service to raise awareness of the problem.
He said: "I understand why it would be frustrating for people as some houses don't have a front garden and in what back garden they do have, they have to find space for four bins.
"In the Stenton area I see bins outside all the time so I can see why kids are able to set them alight.
"From a community council point of view I would have to ask people to put their bins in their gardens."
Referencing events last weekend, Mr Scobie continued:  "The major concern is if it causes a house to catch fire. We need to stop things escalating.
"A lot of this will be driven by social media, with people posting pictures and videos of this behaviour, and that could prompt copycats."
Last Fridays's incident occurred at around 9.40pm and was the latest in a spate of deliberately started bin fires to hit the area.
Extra police patrols will work in the area to prevent further incidents, with Sergeant Paul Thomson adding: "This was a completely reckless act and thankfully the householders were unharmed by these actions, although they are both shaken up by the potential consequences.
"I am aware of several other incidents of youths taking bins from nearby properties and setting them on fire within the woods and local community officers will be increasing patrols in the area to tackle this issue.
"I would encourage anyone with any information about this incident or any similar incidents to contact us on 101, via Crimestoppers 0800 555111 or to email the local community team email address."