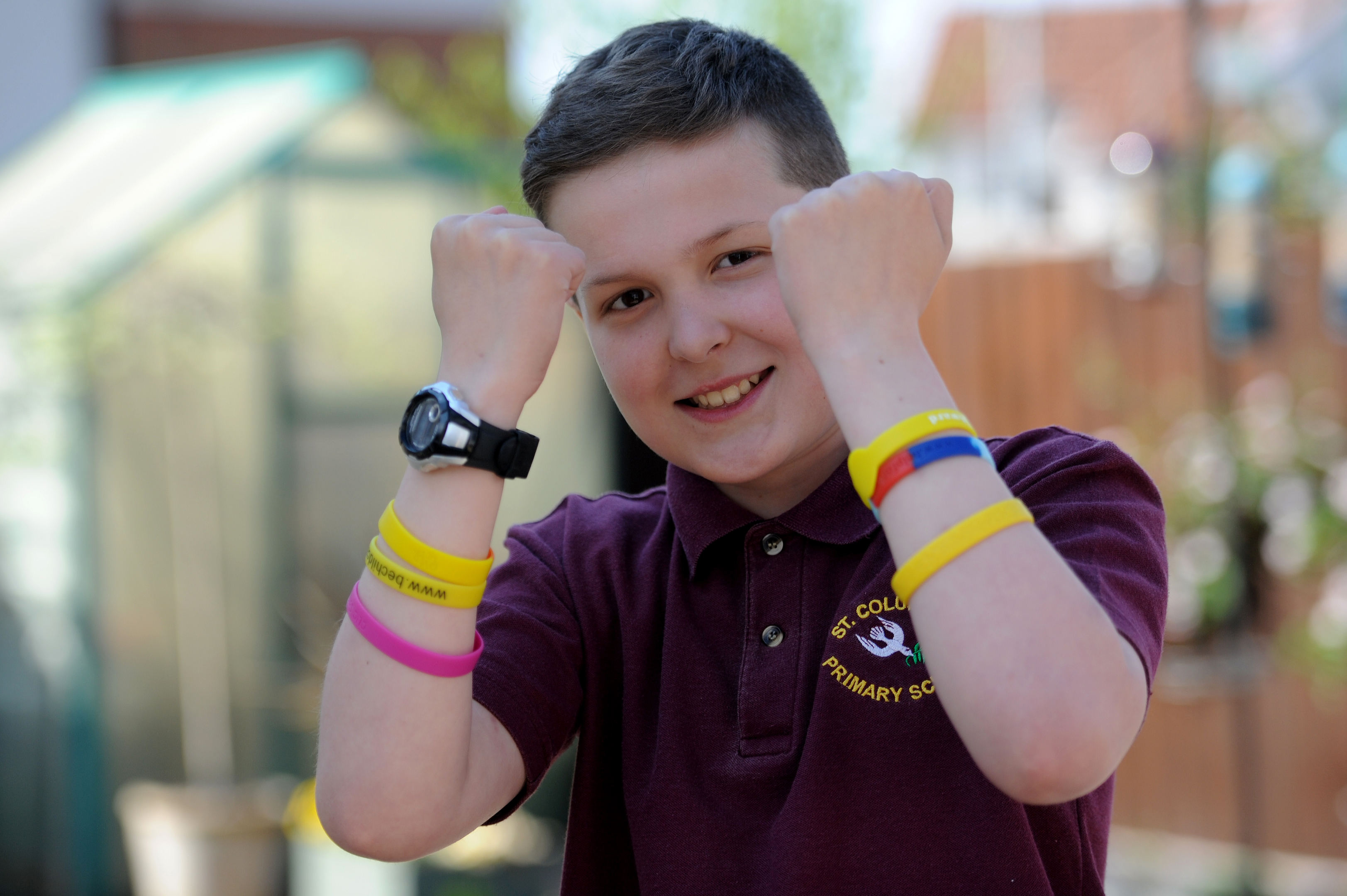 Leukaemia fighter Toby Etheridge will clock up the first miles of a busy year of fundraising on Saturday.
The 11-year-old, who is undergoing five years of intensive treatment, will perform a whistle-stop tour of Edinburgh, St Andrews and Cupar to mark World Cancer Day.
He will visit three companies supporting his efforts to help families of children with cancer through his charity Toby's Magical Journey.
Next month he will walk across the Tay Road Bridge.
Toby has already raised over £20,000 for other charities and with Toby's Magical Journey, run by his parents Alison and Richie, granted charitable status in December 2017 looks set to be his busiest yet.
Proud Alison said: "Even though Toby was and still is, seriously ill, there are children worse off than him and all he has ever wanted to do is help others. It's commendable. Helping others keeps him going."
Toby, of Cupar, will continue to be treated with daily chemotherapy for acute lymphoblastic leukaemia until April, 2019.
Although he has returned to St Columba's Primary School he misses a lot of classes due to illness and treatment in Edinburgh's Royal Hospital for Sick Children and struggles with the side effects of his treatment.
But his illness has not dented his determination to keep coming up with new ideas for raising funds to provide practical support and advice for families devastated by a child's cancer diagnosis.
Saturday's fundraiser will take him from Victor Hugo delicatessen, in Edinburgh, to Sean's Coffee Shop, in Cupar, and the Tailend restaurant, in St Andrews, which will serve his favourite dishes.
On Mother's Day, his Tay Road Bridge Walk – dubbed Toby's Big Challenge – will see him walk the three miles across and back.
Alison said: "For most people that's not much for but for Toby it's absolutely massive.
"Since day one his legs have always been an issue, he has never be able to walk far and we have always had to have his wheelchair at the ready."
A spring fair will be held in April and in May the glittering Toby's Magical Ball, the May Dance, which was a huge success last year, will be repeated.
Other events are planned for the rest of year.
Alison said being granted charitable status had made a huge difference, and would allow Toby to continue focussing on helping others.
She said: "It shows that we are serious and we mean business.
"The charity is Toby's brainchild, he is the driving force.
"He comes up with the ideas and we put them into action."
Tickets for the May Dance go on sale on February 1. Details are available on the Facebook page of Toby's Magical Journey, https://www.facebook.com/TobysMagicalJourney/