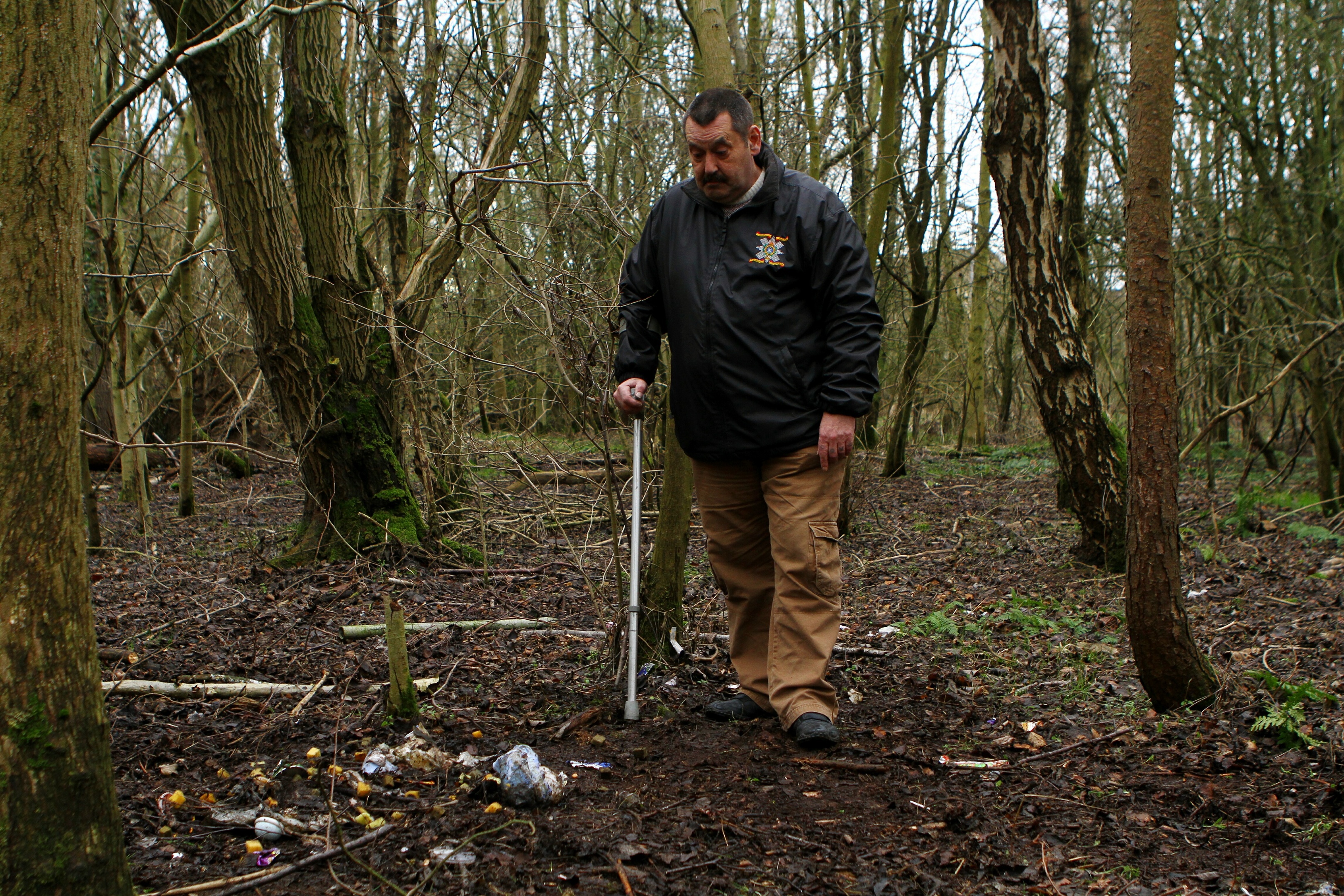 A Glenrothes community leader has called on local residents to "step up" and fight fly tipping.
Peter Scobie, the chair of the Pitteuchar, Stenton and Finglassie Community Council, said that he had been angered by recent dumping at woodland in the Stenton area of the town.
Several bags of waste, containing soiled nappies and households items, have been found at the beauty spot near Brodie Court.
Asking members of the community to play their part in tackling the crime, Mr Scobie said the illegal dumping of rubbish could not be allowed to continue.
"It's shocking that in this day and age rubbish is being dumped in woodland," he said.
"I was speaking to a man who was walking his dog and he pointed out even more. There's garden waste in there, which will decompose over time, but there's a child's car seat and nappies as well.
"This is not just affecting the people that visit the woods, but also the wildlife that lives there as well."
While fly tipping is an issue across Fife, Glenrothes has been disproportionately affected in recent years, given its number of isolated industrial estates and areas of lush woodland.
Figures revealed by The Courier last month have highlighted the problem the authorities face in tackling those who choose to illegally tip waste, with just 491 fixed penalty notices issued, despite 9,500 incidents having been reported.
Calling on members of the public to play their part, Mr Scobie added: "It's up to the community to step up.
"If people see anything happening then they need to report it to Fife Council, the community council, and I'm sure even local councillors would be happy to take reports from members of the public.
"It's a Fife-wide problem and I don't know what can be done to tackle it.
"I've got every sympathy with Fife Council and at the end of the day it's all at the cost of the taxpayer."