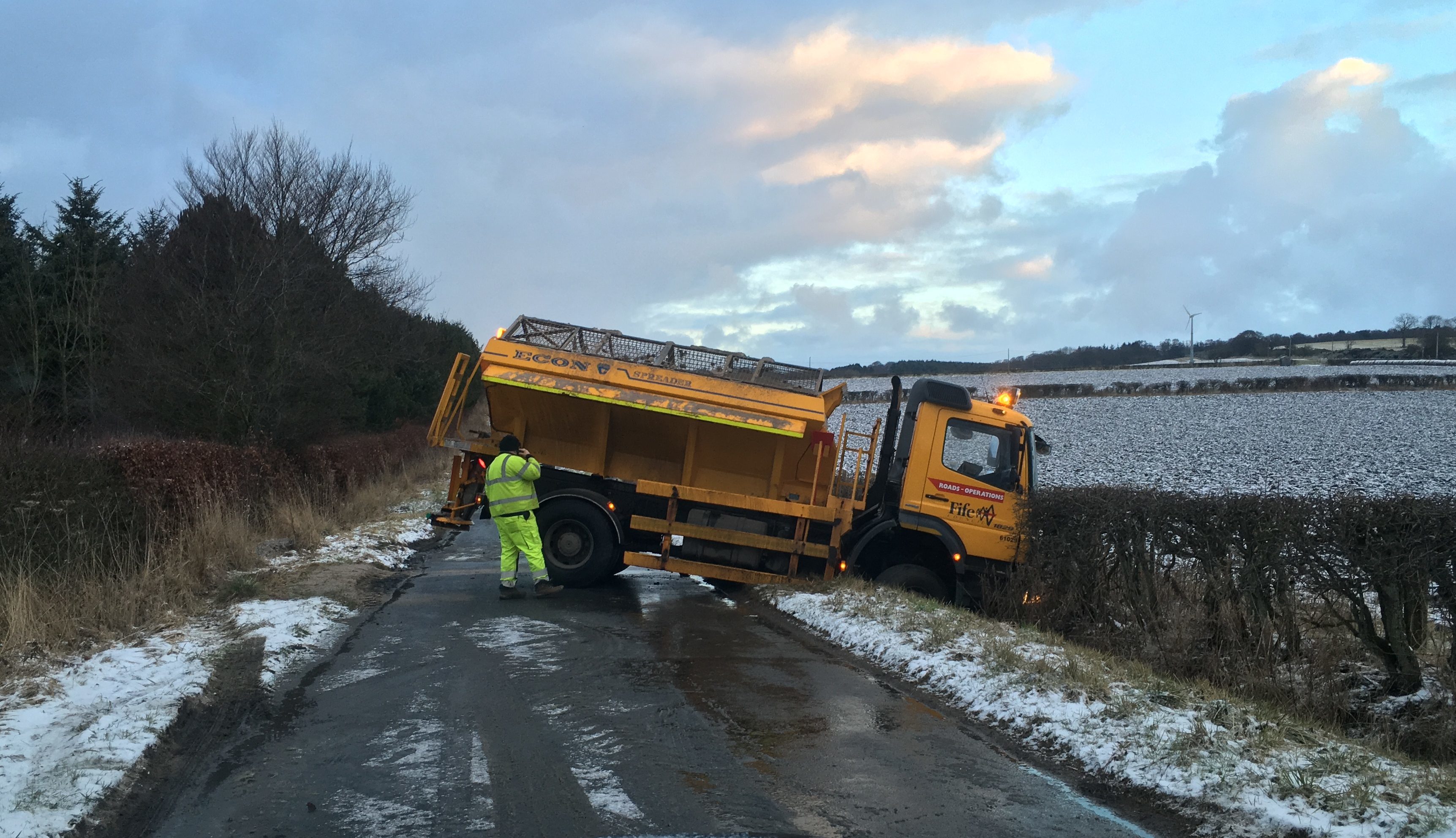 Even gritters found road conditions challenging as snow fell across Courier Country on Friday morning.
One skidded off the road in Fife, landing nose first in a ditch.
The unfortunate incident occurred on the single track road between Upper Largo and Ceres.
A deer ran out in front of the truck and the driver slammed on the brakes and skidded in the slush.
A Fife Council spokesperson said both animal and driver escaped the incident unscathed.
She said: "The driver is fine and the gritter has only minor damage to the headlights."
Gritters were out in the early hours treating primary routes across the kingdom, and continued throughout the morning.
The council said priority footways were also treated.
As conditions were expected to remain wintry it issued a warning to drivers to take care.