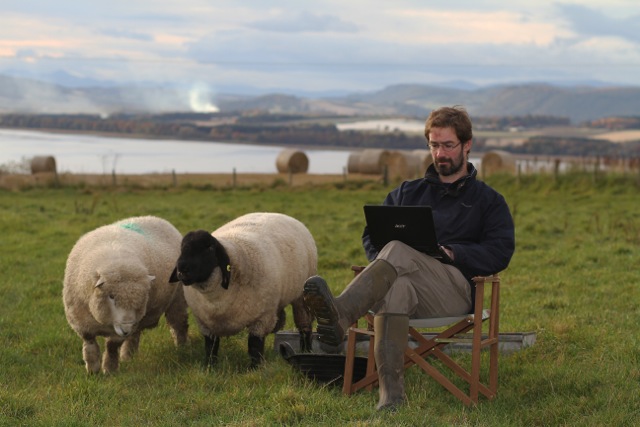 One of the country's leading crime authors believes reintroducing boys to action comics could lure reluctant young readers away from phones and tablets.
Fifer James Oswald, who created Inspector Tony McLean, thinks the visual appeal of game and film makes it harder to engage modern youngsters, particularly boys, in reading.
That is why he believes great comic book writers have a pivotal role in helping youngsters discover the written word.
The Newburgh farmer admitted youthful hours spent reading Batman and Judge Dredd built the foundations for his writing career.
Now, as Scotland aspires to improve literacy levels, he felt it is time to reappraise the part comic books can play in re-opening closed doors.
"If people are not reading, but absorbing from television and video games all the time, then comics could help with this.
"I think we need to get over the sneering about them," he said.
Oswald, who houses about 10 000 comics in his farmhouse, added: "Personally, I wouldn't be where I am without comics.
"Inspector Tony McLean started out as a character in a comic book I wrote for 2000 AD back in 1991, which was rejected.
"I am terribly badly read when it comes to the classics but I was reading all of the time.
"I don't think parents need to worry if their kids are reading comic books.
"The important thing is that they are reading at all."