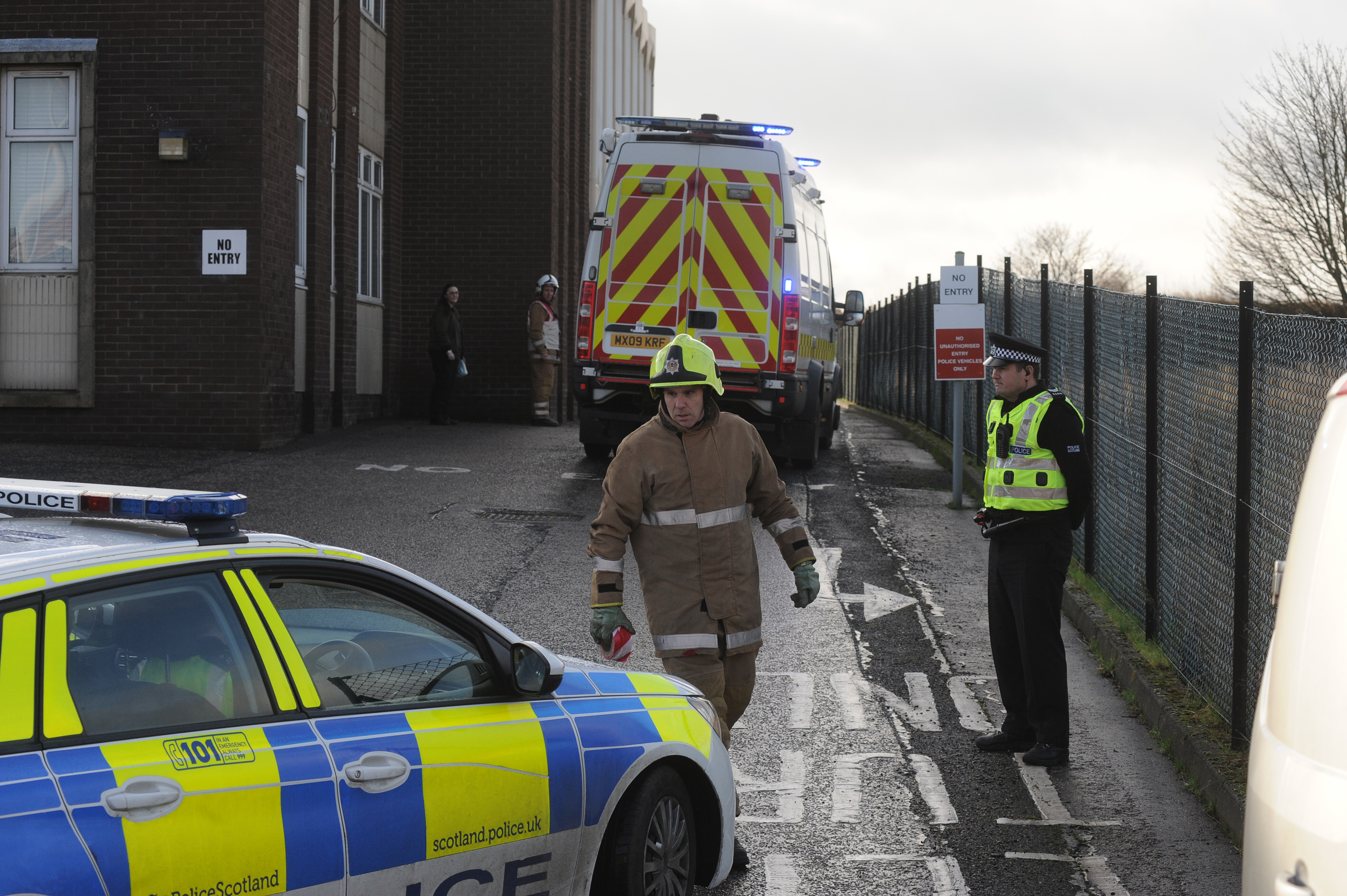 Officers are preparing to charge someone in connection with the delivery of a suspicious package to a Fife police station.
It has been revealed police have been following a positive line of enquiry following the incident at Levenmouth police station in Methil in January.
An investigation has been conducted at both a local and national level since the package containing a suspect substance and addressed to Inspector Tom Brown was delivered to the Sea Road building by Royal Mail.
Fife Divisional Commander, Chief Superintendent Colin Gall, said he expected charges to be "pushed on" as soon as possible.
Mr Gall was speaking as the January 17 incident was discussed at a meeting of Fife Council's Levenmouth area committee.
A report said the suspicious package had been designed to cause alarm but the drama was managed in partnership with the Scottish Fire and Rescue Service and the Scottish Ambulance Service, in line with protocol.
Inspector Brown said it had been an isolated incident and that nobody had ever been at any risk.
"It was managed in accordance with national guidelines," he said.
"It was examined and quickly ascertained it was not a substance that was going to cause harm to anybody."
He added: "There was some proactive work done recently and we are following very positive lines of enquiry."
Committee chair, Councillor Tom Adams, hailed the fact the investigation was nearing an end.
"It's excellent news," he said.
"We've been wondering why Methil would be targeted and why Tom Brown in particular so it's great they're near to getting somebody."
He added: "Hopefully this news will deter others from doing something stupid like that."
The hunt for the sender was launched after the package was delivered shortly after 10am.
Witnesses reported seeing several emergency vehicles, including ambulances and fire engines, at the Sea Road building.
A spokesman for Police Scotland said the package was not explosive and that bomb disposal experts had not been alerted.