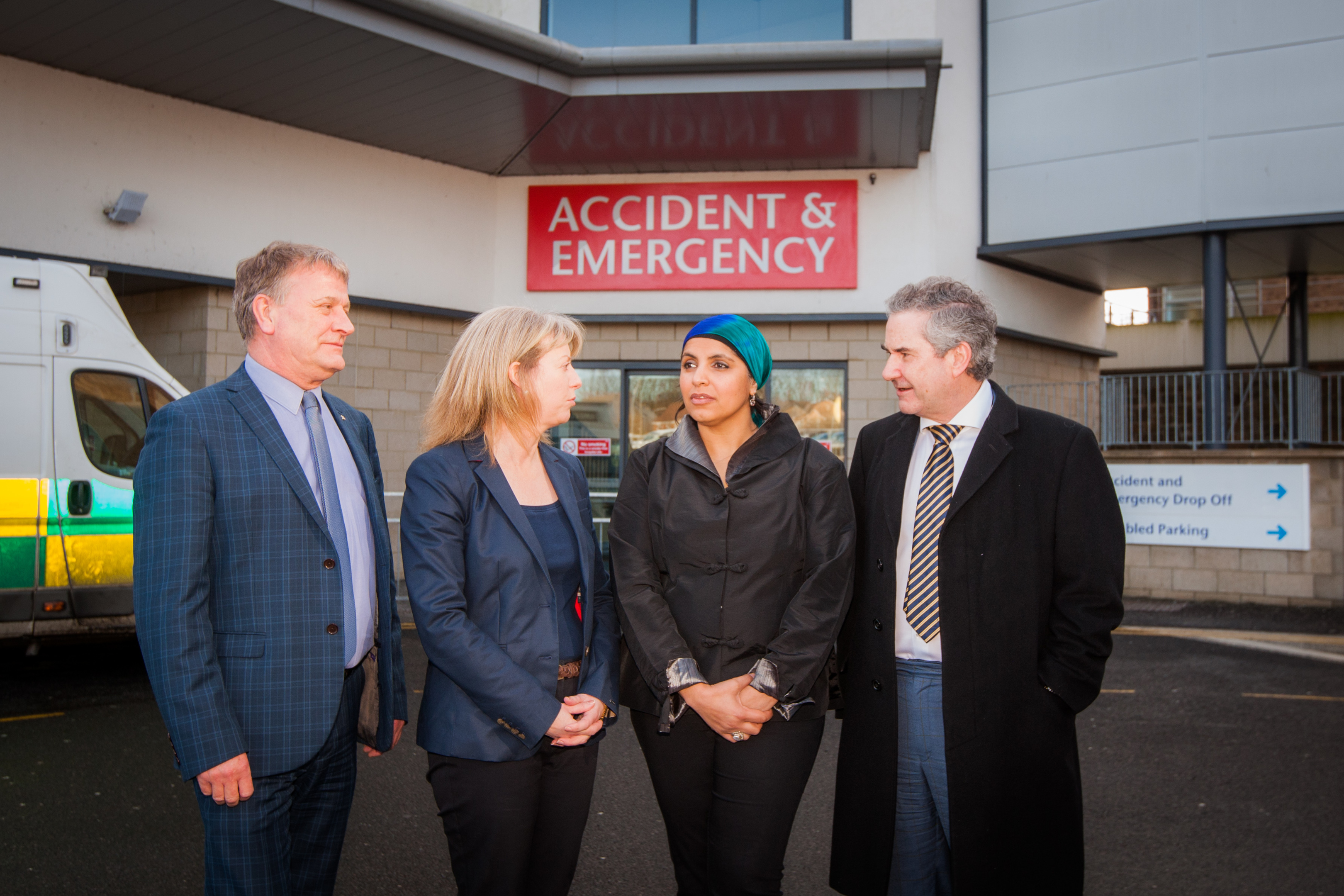 A TV doctor has praised the leadership of Scotland's NHS while on a visit to Fife.
Dr Saleyha Ahsan, the star of BBC's investigative medical series Trust Me, I'm a Doctor, has moved from London to Wales so she does not have to work under Westminster health minister Jeremy Hunt.
Her aim is to work in Scotland which, she said, has a far more innovative and collaborative approach to healthcare.
Dr Ahsan, who studied medicine in Dundee and did part of her training at Victoria Hospital in Kirkcaldy, returned to the Fife town on Friday to learn more about the approaches to problem-solving there.
She was joined by Scottish health secretary Shona Robison as she was shown the hospital's use of digital early-warning systems and critically acclaimed work to screen for frailty when patients are admitted.
She also spoke to teams working in the emergency department  who have worked tirelessly over the winter to deliver safe and high quality care.
Dr Ahasn, a former army captain who has reported for Panorama and Channel 4, said the visit had confirmed her belief there was a different culture and mentality within the Scottish healthcare system compared to England.
"Dundee was very innovative in the way it trained me and today I've seen more of that innovation," she said.
"There is collaboration between different sections of the NHS here, whereas it's more disjointed in England with people working in isolation."
She added: "Leadership has a strong part to play in this.
"I moved to Wales so I didn't have to work in England under Jeremy Hunt who has been involved in a bitter dispute with junior doctors."
Ms Robison praised the way Fife's health staff were dealing with the challenges of emergency and unscheduled care.
"We've been hearing about the morning huddles so people in A&E and the rest of the hospital can look at managing beds and discharging people so the staff in A&E have beds to put patients into," she said.
"It's a whole hospital approach.
"Down south they've been looking at some of our models but it's not as joined up."
She added: "I'm really impressed with the way this hospital is working and managing things."