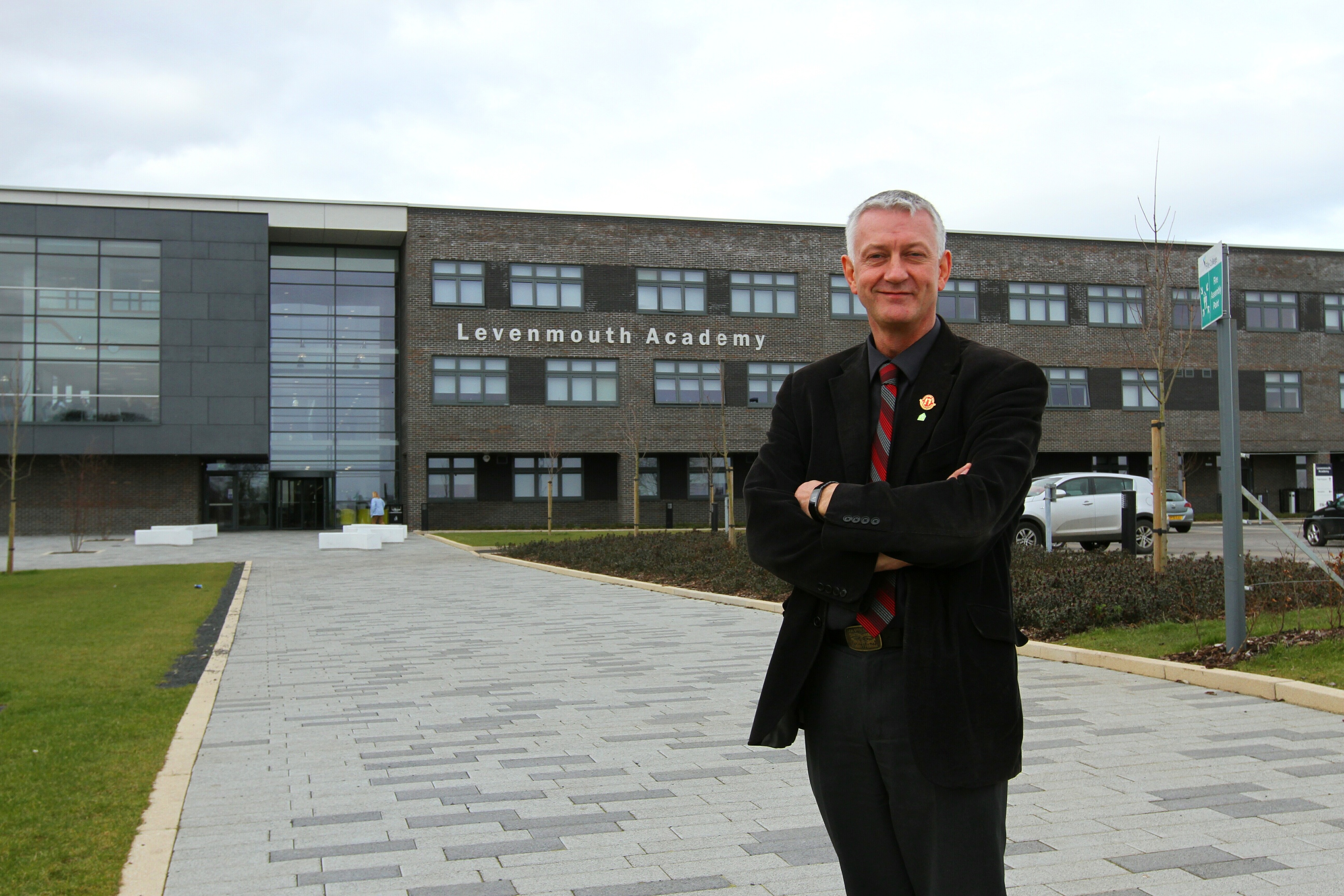 A Fife councillor has demanded that parents take control of unruly children as he defended a local secondary school.
Tom Adams, chair of Levenmouth area committee, claimed criticism levied at Levenmouth Academy following a series of incidents was unfair, and that mums and dads should take some responsibility for bad behaviour.
He said Levenmouth had been singled out because it was new and insisted there was nothing happening there which was not also going on at every other high school in the country.
The school opened in August, merging the old Buckhaven and Kirkland high schools.
Headteacher Ronnie Ross wrote to parents last month to assure them the safety of pupils was his top concern.
The move followed reports of ill-discipline among youngsters and discontent among staff, a number of whom had threatened to strike amid concerns about the conduct of some pupils.
Fife Council has now announced an action plan in conjunction with teaching unions to give the school some extra support during a period of transition.
One local councillor called for an inquiry after a small fire was started in a toilet block, prompting an evacuation of the entire school.
But Mr Adams pointed out a similar incident occurred at St Andrews High School in Kirkcaldy a few weeks later without attracting the same kind of criticism.
"Those kinds of things happen all over the place," he said.
"The vast majority of the kids who go there are good and want to learn, but like any school we have this element that causes trouble.
"When it comes to these kids, parents need to take more control."
He added: "Teachers can only do so much. Some parents dump their kids and expect the teachers to deal with it and that's not fair.
"Parents are ultimately responsible for their own children and better manners and respect for teachers would sort out a lot of the problems we've heard about. It starts at home."
The official opening of Levenmouth Academy takes place on Friday and Mr Adams said the old rivalries between Buckhaven and Kirkland were already a thing of the past.
"Most of the pupils are proud of their school now and they're already winning trophies at national events," he said.
"There are bad pupils at every school and Levenmouth Academy should not be singled out."