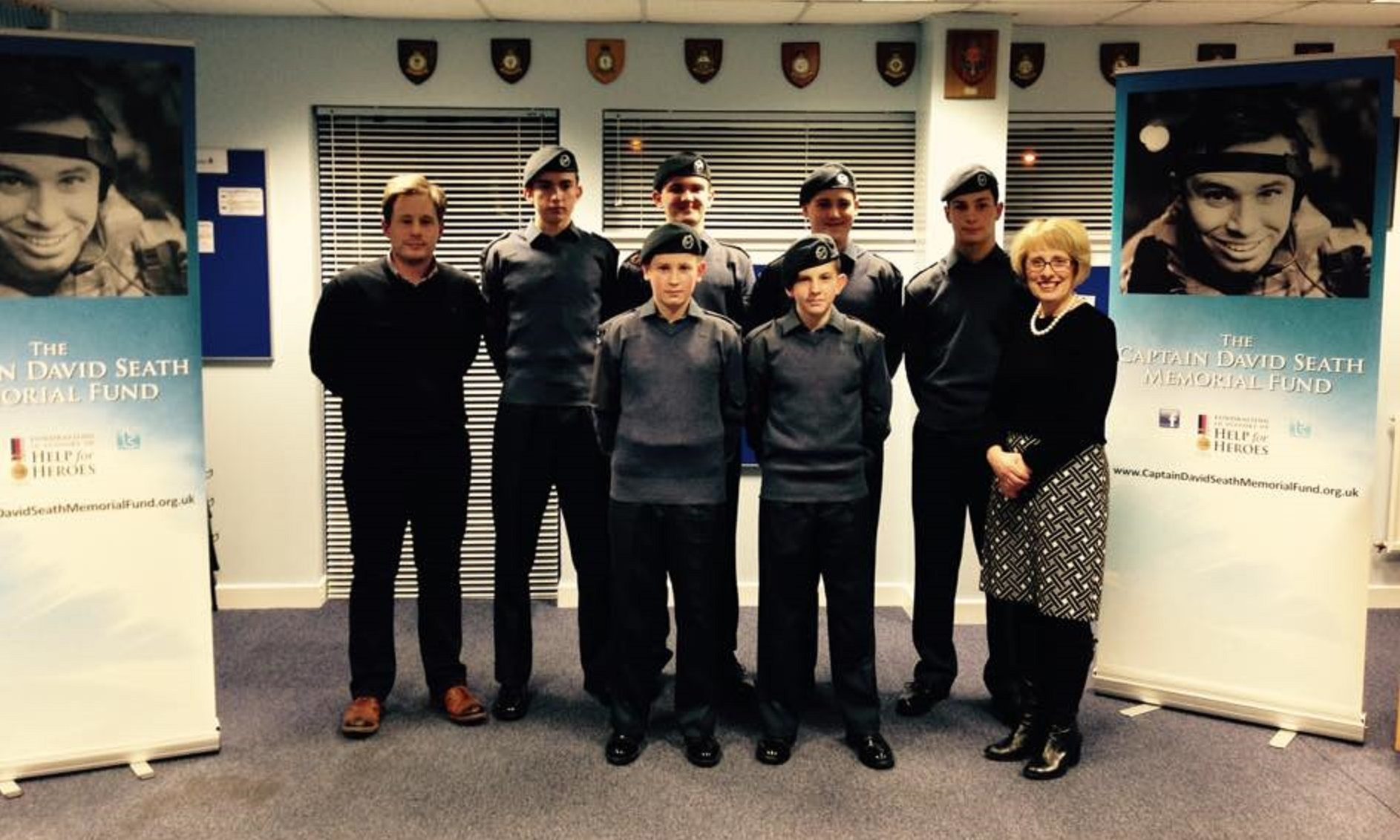 A group of Fife air cadets is supporting a fundraising drive in memory of former member Captain David Seath, who died during last year's London Marathon.
The air cadets and staff of 1145 (Dunfermline) Squadron have adopted The Captain David Seath Memorial Fund as their fundraising focus.
Captain Seath, who was from Crossgates, was competing in last year's race to raise funds for Help for Heroes when he collapsed just three miles short of the finish line after suffering a cardiac arrest. He passed away in hospital later that day aged just 31.
His family and friends went on to set up a fund in his honour to support sick, injured and wounded veterans.
As Captain Seath served with 1145 (Dunfermline) Squadron before attending Sandhurst Military Academy and serving as an officer of 19th Regiment Royal Artillery and 29 Commando Regiment Royal Artillery in Afghanistan and the Middle East, the current crop of cadets felt it would be a fitting tribute to fundraise in his memory.
Moray Kyle, Officer Commanding at 1145 (Dunfermline) Squadron, said: "During his time as a cadet on the squadron David worked his way up to become a cadet sergeant and amassed a collection of awards and accolades.
"He was an inspiration to his peers and made a huge impact on those he met and whilst our cadets did not meet him, his presence still remains strongly in the squadron's history and archives.
"Our cadets are proud to call him one of their own and are keen to be a part of his legacy."
Fundraisers include sponsored runs, bake sale, collections and a race night. Cadets working their way through the Duke of Edinburgh Award Scheme will also contribute by playing active roles in the organisation of future fundraising events.
Captain Seath's brother Gary, who founded of The Captain David Seath Memorial Fund said: "We are delighted that 1145 (Dunfermline) Squadron have chosen The Captain David Seath Memorial Fund as their focus for fundraising.
"David gained such a wide range of experiences as a member of the squadron which provided an important grounding for his later career as an Officer in 19th Regiment and 29 Commando Regiment Royal Artillery.
"We look forward to working with the air cadets and staff on a whole host of fundraising activities."
A team will also run this year's London Marathon in Captain Seath's memory on April 23 and the Fund has also organised a 5km walk or run in Dunfermline on the same day.
Fundraising events including skydives, quizzes and champagne teas, together with local communities, clubs and organisations, have raised almost £250,000.