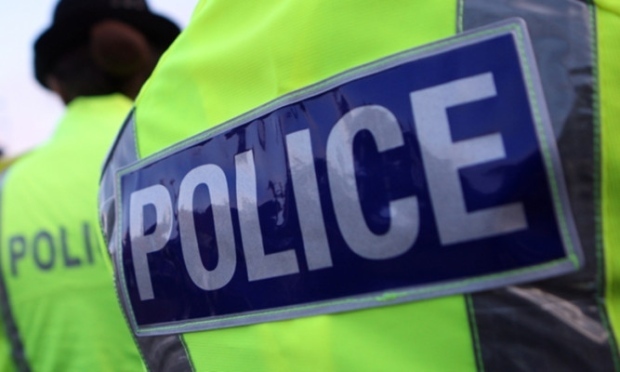 Police have pledged to crackdown on the illegal use of motorcycles in Levenmouth after two men were left with serious injuries following a horrific crash.
Investigations are continuing into the shocking incident in Buckhaven's Eagle Road at around 7.40pm on Thursday evening, when a 23-year-old and his 26-year-old passenger on board a Lexmoto offroad bike careered into the path of a Kia Cerato car.
The pair suffered serious leg injuries and were rushed to Kirkcaldy's Victoria Hospital for further treatment, although it is understood their injuries are not life threatening.
However, the crash has sparked renewed debate about the anti-social use of so-called mini-motos and mopeds in public areas – especially in Levenmouth where the issue has been prevalent in recent years.
Police last night confirmed that patrols in the area are to be increased following a marked rise in motorcycle-related incidents, and suggested that many stolen bikes are often not fit to be on the road.
Inspector Tom Brown, of Levenmouth Police Station, said that particular problem was only exacerbated by people riding the bikes dangerously – adding that police have convened Operation Reflector to detect illegal motorcycle activity and seize bikes not fit for purpose.
"Riding an illegally obtained motorcycle is not only illegal, it is also dangerous and can have both life-changing and fatal consequences," Inspector Brown said.
"We are committed to addressing this type of behaviour and have Operation Reflector in place to detect illegal riders and also seize their motorbikes or cars.
"I would urge anyone who engages in this type of activity to refrain and think about what could happen.
"This week alone we have seized three motor cars that were subject to illegal use.
"I would ask anyone who has seen this type of anti-social behaviour either in their area to get in touch with us and allow us to bring those responsible to account."
The warning comes as police continued their probe into the Eagle Road crash, with officers appealing for anyone with information to contact Police Scotland on 101 or anonymously through Crimestoppers on 0800 555 111.
Witnesses claimed that a group of people had been spotted riding the motorbikes recklessly in the area throughout the day on Thursday before the crash happened, while others alleged the same group had been doing likewise in Methilhaven Road the day before.
Some people took to social media to suggest that it was only a matter of time before someone was killed or seriously injured, with posters on Facebook suggesting that riders had narrowly missed pedestrians throughout the course of the day and had been seen weaving in and out of parked cars and into the path of oncoming traffic.