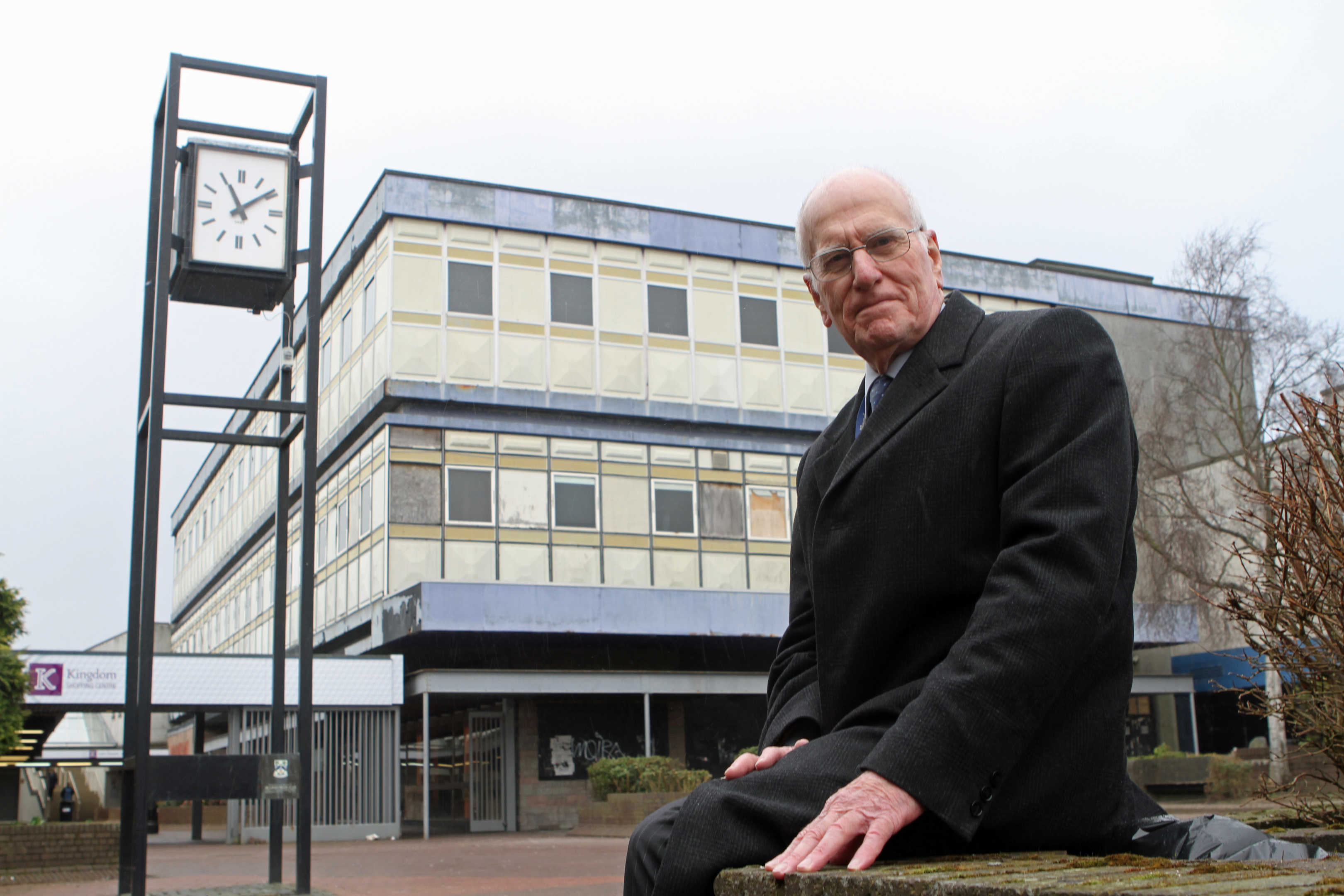 The demolition of a "dilapidated" department store could rejuvenate Glenrothes town centre, it has been claimed.
Plans have been unveiled to raze the former Co-op building as the owners of the Kingdom Shopping Centre prepare to breathe new life into the mall.
The huge site, which has been vacant for several years, is to be cleared to make way for a new car park, along with the adjacent former Forum Hotel on North Street.
If approved then demolition work could start within months, it is understood.
Councillor Ross Vettraino, who has long campaigned for improvements to the town centre, said that removing the ageing building would be good news for townsfolk.
"There was planning permission for that site around ten years ago when it was proposed to demolish the Co-op and also the shops opposite," he said.
"Nothing came of that, but I absolutely welcome this move and it could be something big and very important for our town centre.
"There will be no mixed feelings to see it come down.
"The building has served its purpose and I want to see it replaced with something that will enhance the local area."
The former Co-op department store has remained empty for several years having been the jewel in the crown of Glenrothes town centre when it opened in the 1960s.
Riddled with asbestos, the space has fallen into disrepair and been cited as a huge deterrent for the development of new leisure and retail units.
The giant space has long been considered key to regenerating the town's main shopping precinct, and last year a deal was reached between Kingdom Centre operators LaSalle and the Co-op to terminate a lease scheduled to run for a further 30 years.
In a development statement by LaSalle, it states: "The Co-op building has been vacant since 2012 and, whilst fitted out as a department store, this is in a dilapidated condition.
"We would consider all fixtures, finishes and services obsolete.
"We are also aware, having been provided with the Asbestos Register for the building, that there is extensive asbestos containing materials throughout the premises.
"The Forum Hotel has been previously fully stripped out back to shell and core specification and is essentially an exposed concrete box.
"Given the poor condition and specification, by current standards, of the external envelopes we would consider any refurbishment and re-use of the buildings to be undesirable."