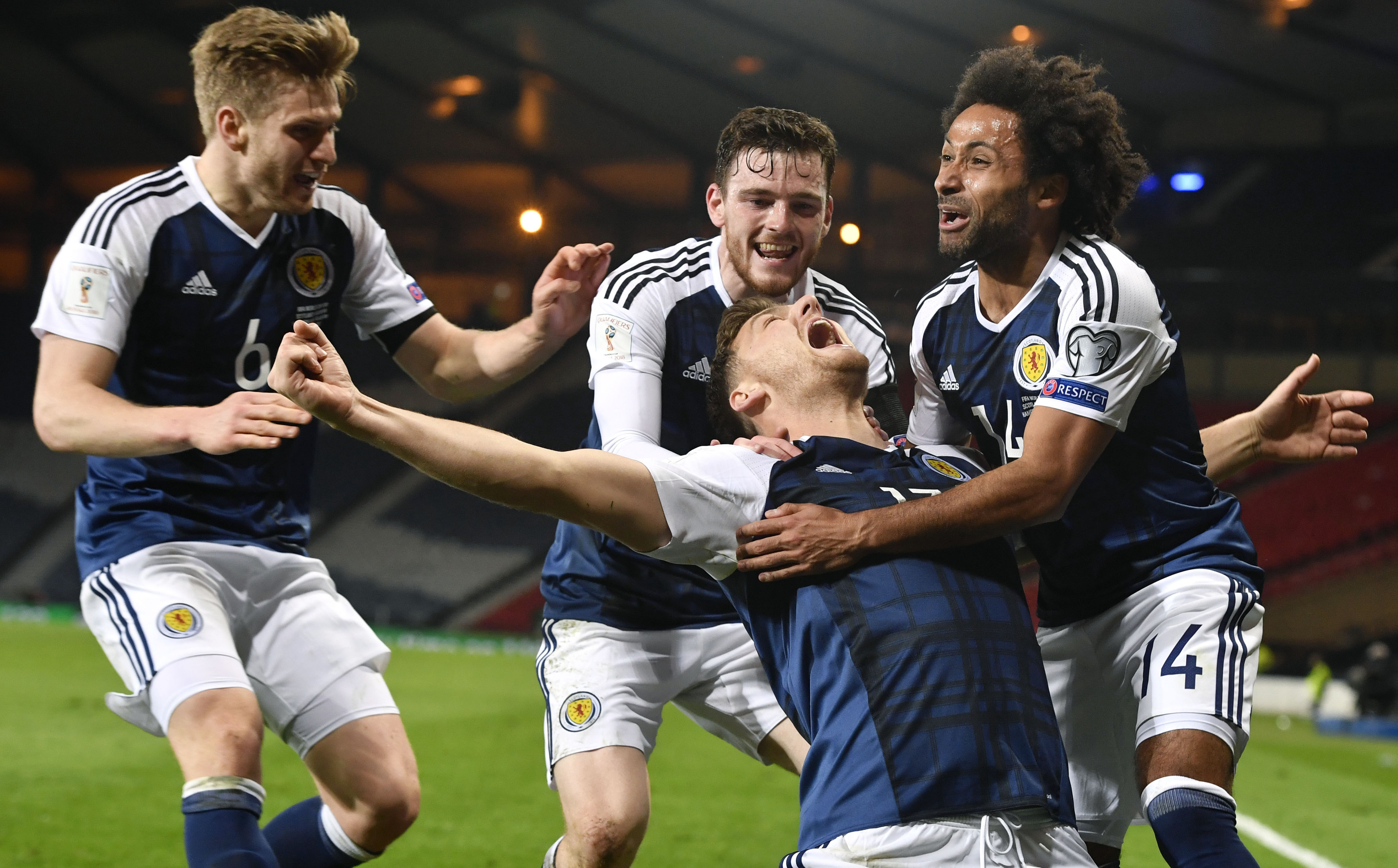 A Fife football fan has vowed to get a Coldplay tattoo on his buttocks after Scotland striker Chris Martin netted the winner against Slovenia.
North Queensferry resident Callum Strang, 22, joked on Twitter that he would get a personal part of his anatomy inked if Martin, who shares a name with the Coldplay frontman, scored.
He made the pledge as the player was coming off the bench after 82 minutes.
But he now finds himself facing the tattooist's needle after Martin put Scotland ahead two minutes from the final whistle.
And he is coming to terms with is new-found fame after his post went viral.
Ill be on @immarkmartin show on forth one at 4:10 folks, discussing the most surreal day of my life ? #VivaLaVida

— Callum Strang (@callum_strang10) March 27, 2017
"I can't believe it's taken off as much as it has. I just tweeted it as a wee joke given his record for Scotland," he said.
"But there is no backing out now. I'll be getting it done."
Martin was booed during the World Cup qualifier at Hampden.
"I didn't agree with the reaction he got when he came on," said Mr Strang, who is a landscape gardener.
"Like I said, I was just making a wee joke. Hopefully he's won over a few fans now because he's kept our dream alive. He's won me over!
"When Griffiths hit the bar then the post I thought it was going to be one of those days.
"Hopefully now we get as big a backing at Hampden as possible in June and beat the English.
"I'll be doing everything I can to get there. Maybe Chris Martin can sort me out with a ticket."