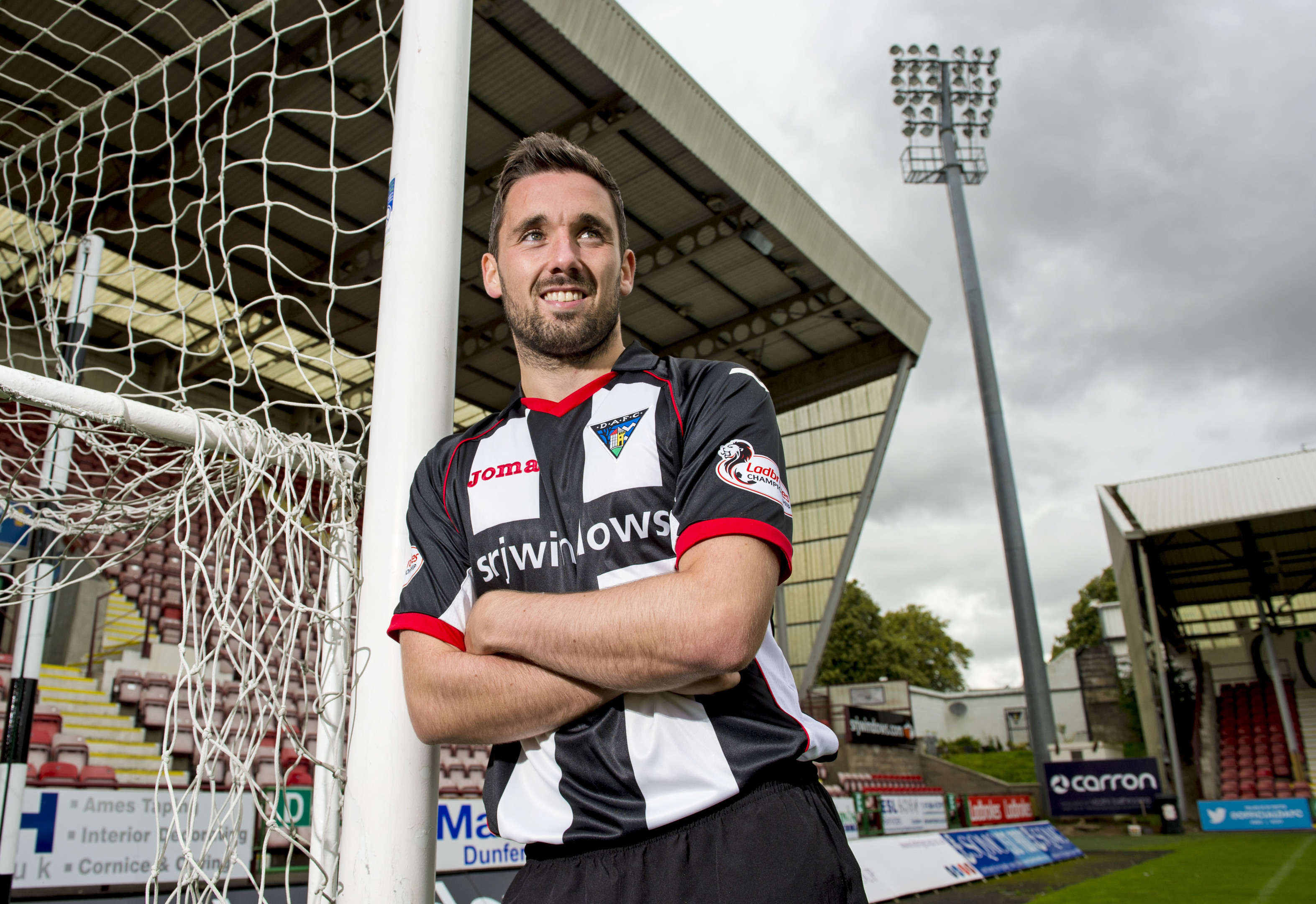 Dunfermline Athletic has said striker Nicky Clark will face no penalties after his booze-fuelled bust up with police.
Pars star Nicky, 25, and his brother, Royal Navy pilot Gary, were taken into police custody after swearing at and struggling with officers at Queen Street Station in Glasgow.
The incident happened in November 2015, when Nicky was signed to Rangers.
Dunfermline Athletic director Ross McArthur said: "The incident took place while Nicky was not actually employed by DAFC, but nonetheless we were aware of it and undertook an investigation into what happened prior to the case going to court.
"We were satisfied with the outcome of our investigation and were happy to provide our support for Nicky.
"As the matter has now been dealt with by the courts we would not wish to make any further comment."
Appearing at Glasgow Sheriff Court, the brothers from Livingston admitted breaching the peace after a night out drinking to celebrate Gary being promoted to lieutenant.
They had planned to catch a train back to Livingston that night.
The court heard Nicky had told police: "You look like a bunch of boring b******s."
The pair were told to leave but became abusive.
Gary, 28, then shouted: "I f*****g fought for this country. I fought for you b******s in Afghanistan."
Gordon Jackson QC, appearing for Gary, confirmed this claim was false.
He said: "He's never been in Afghanistan."
A struggle ensued with police and Nicky told officers: "You'll regret this. You've broken my £13,000 watch."
Prosecutor Wendy Wilson said the catch had come undone, but the watch was not broken.
Nicky's lawyer Billy Lavelle said: "They had had a great night out. The two brothers hadn't seen each other for a long time.
"It started out as an attempt at banter and quickly escalated into stupid behaviour.
"Nicky has never been in trouble before."
Sheriff Kenneth Hogg fined them both £540.
He told Nicky: "As a professional footballer, you are a role model.
"People who travel on trains don't want this type of behaviour."
Their father, Dunfermline Athletic assistant manager Sandy Clark, was in the public gallery during their court appearance.
While Nicky does not face any repercussions at his club, Gary's conviction could affect his military career.
A spokeswoman for the Royal Nay said: "The service will now consider the effect of the conviction on his career."